Astoria Hotels and Resort
Astoria Hotels and Resorts is an established brand that is known for its top-notch amenities and facilities, quality food and beverages, and excellent services. It is a proud homegrown hospitality chain in the Philippines that's located in key tourist destinations both in the urban and rural side of the country such as Ortigas, Makati, Boracay, Bohol, and Palawan.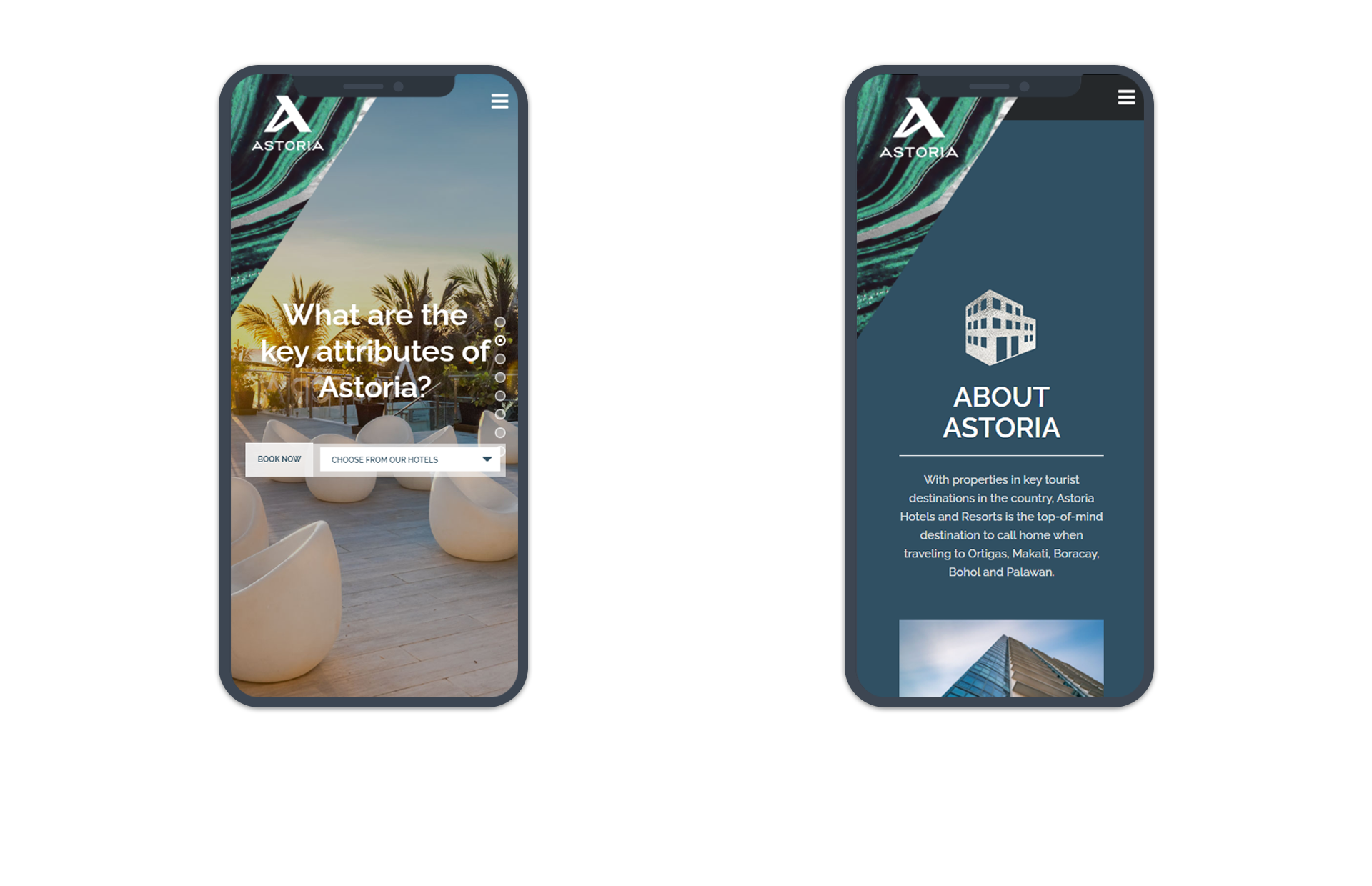 How We Helped Them:
Astoria Hotels and Resorts has been around for quite some time and has established itself as a top-of-mind destination to call home for its customers. However, they didn't have much online presence. We helped them by designing a website for them and for each of their properties such as Astoria Bohol, Astoria Boracay, Astoria Current, Astoria Greenbelt, Astoria Palawan, and Astoria Plaza to boost their brand awareness and help people discover more about who they are and what have to offer. Every single website we designed for them is customized for branding and is both desktop and mobile responsive.