Below SRP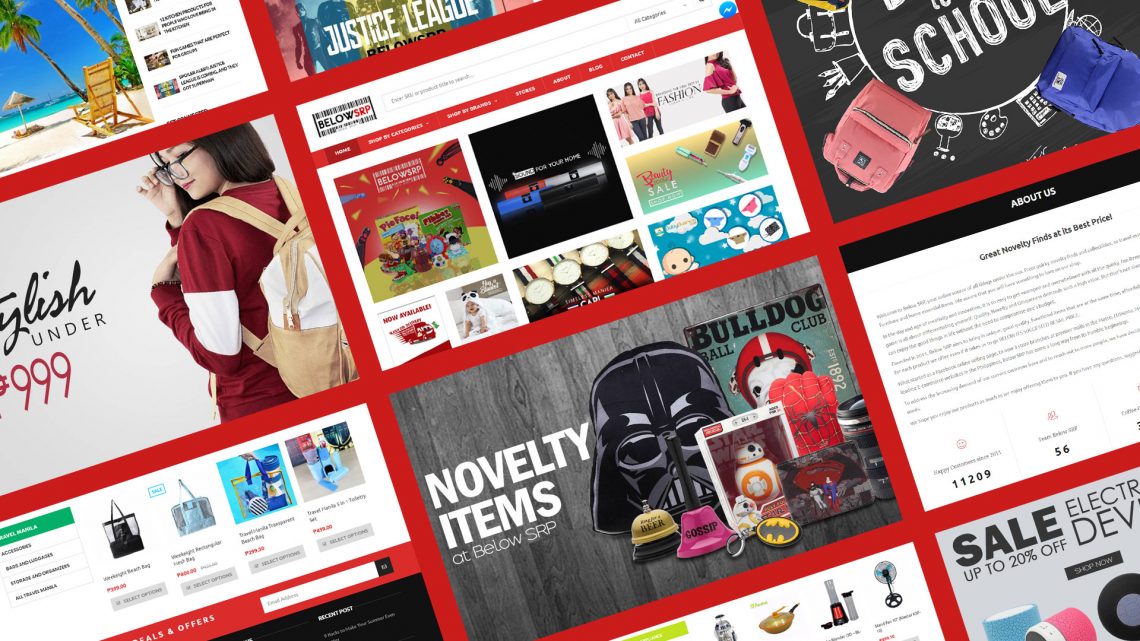 Below SRP is an established brand known to provide unique novelty items and is seen in different online market place. They aim to bring unique, good quality, functional items that are affordable to all. They even try their best to offer the fairest price for each product they have even if it takes them to go below the suggested retail price. Online selling has been competitive these days. Almost everything can be purchased and sold online. Therefore, Below SRP has decided to step up their game to rise along with online selling's status in the Philippines.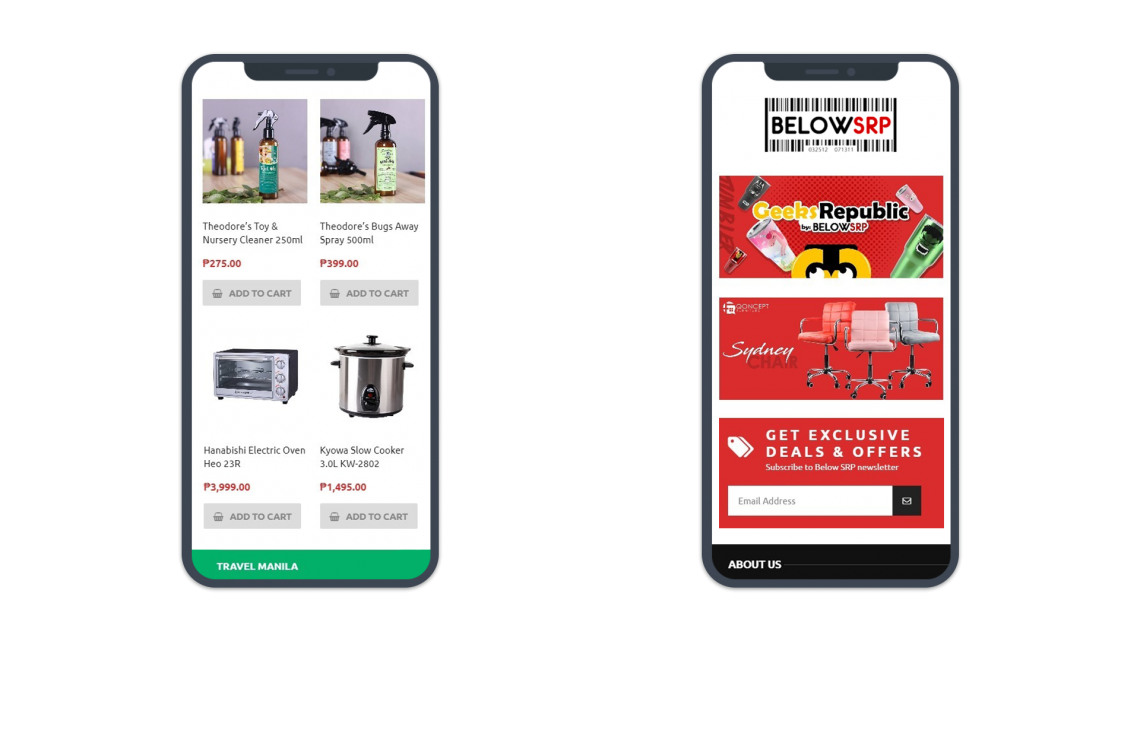 The Challenge
Below SRP provides unique novelty items therefore that have brands in their store. They wanted to create a website wherein all of their brands could be found in it. Their brands needed to be updated to a much modern look to get along with the trends today. They already have their online presence, but it is only through Lazada and Facebook, they wanted to expand it more to reach more users or potential customers that might be in need of what they are offering in their stores. They wanted to build their own brand for their future plans. They also want to have their own marketplace and not being reliant on other platforms.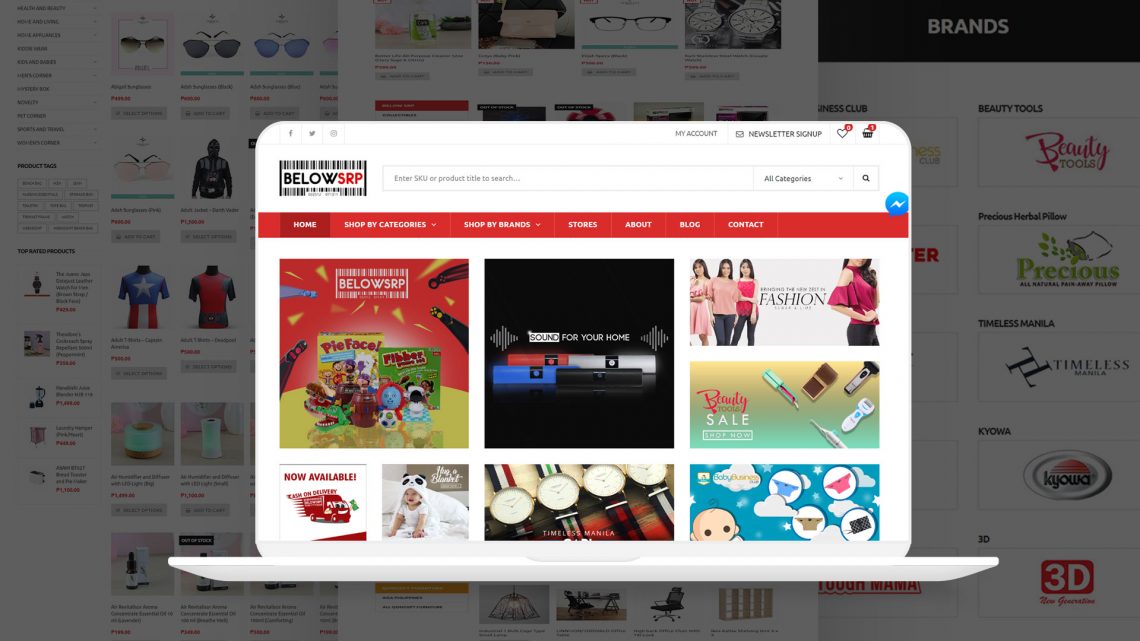 The Process
With our web design and development service, we started creating their online empire by developing an eCommerce website where they can add all of their brands. Users can now easily shop from their website and have it delivered straight right to their doorstep. We have also made their website mobile responsive since mobile phones are one of the most used devices when browsing the internet since other users find it convenient as they can look shop online within just the palm of their hands. Search Engine Optimization (SEO) was used on their website in order to increase their visibility on search engines. We focused on target keywords that can help them rank higher in search engine ranking as well. We have also revamped their logo to a more modern and a youthful approach to users.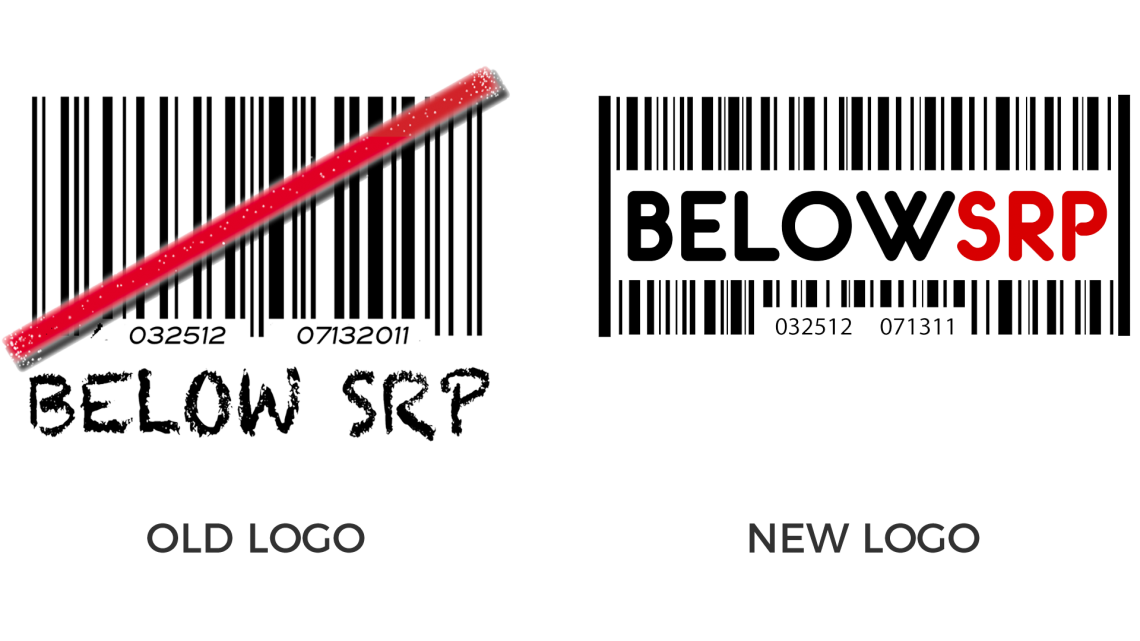 The Outcome
Below SRP achieved consistency in their look from their social media platforms to their websites. Because of the target keywords that we focused to work on to rank higher on search engines, they are currently on the first pages of the search engine once you search about what they offer. This led to increased searchability and visibility of their website making it easy for users that are in search of what they need that can be found from Below SRP's website.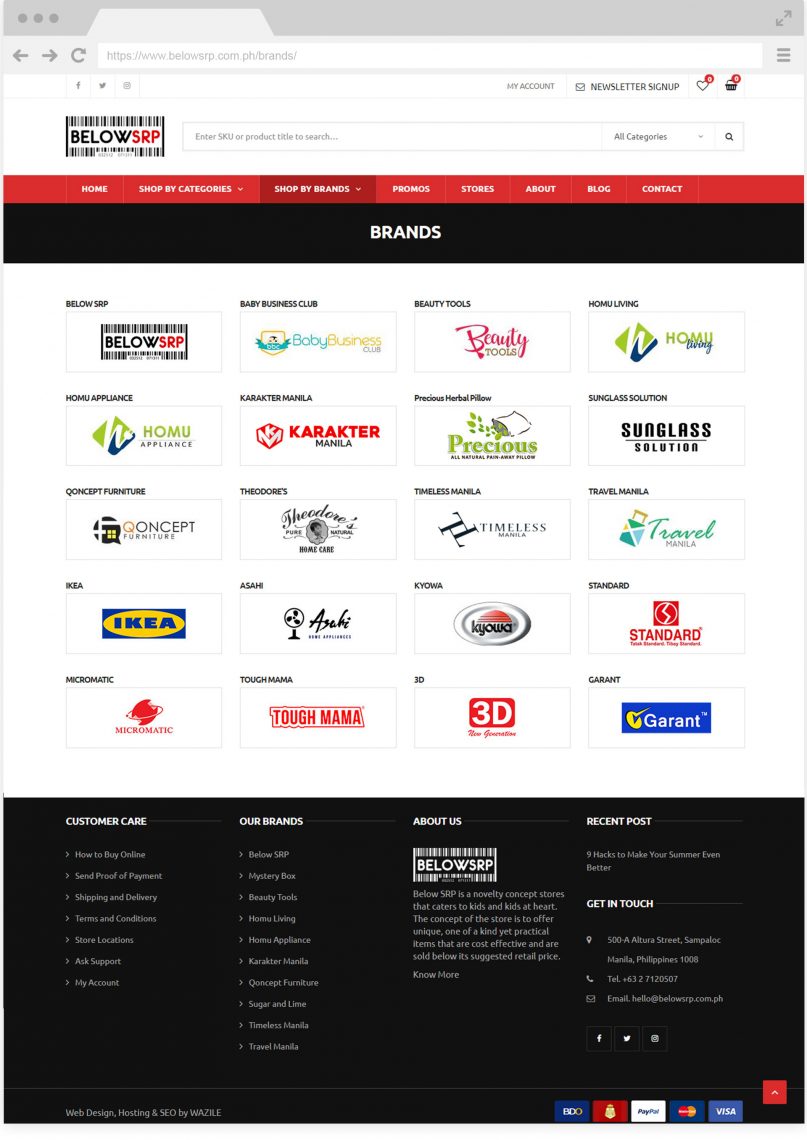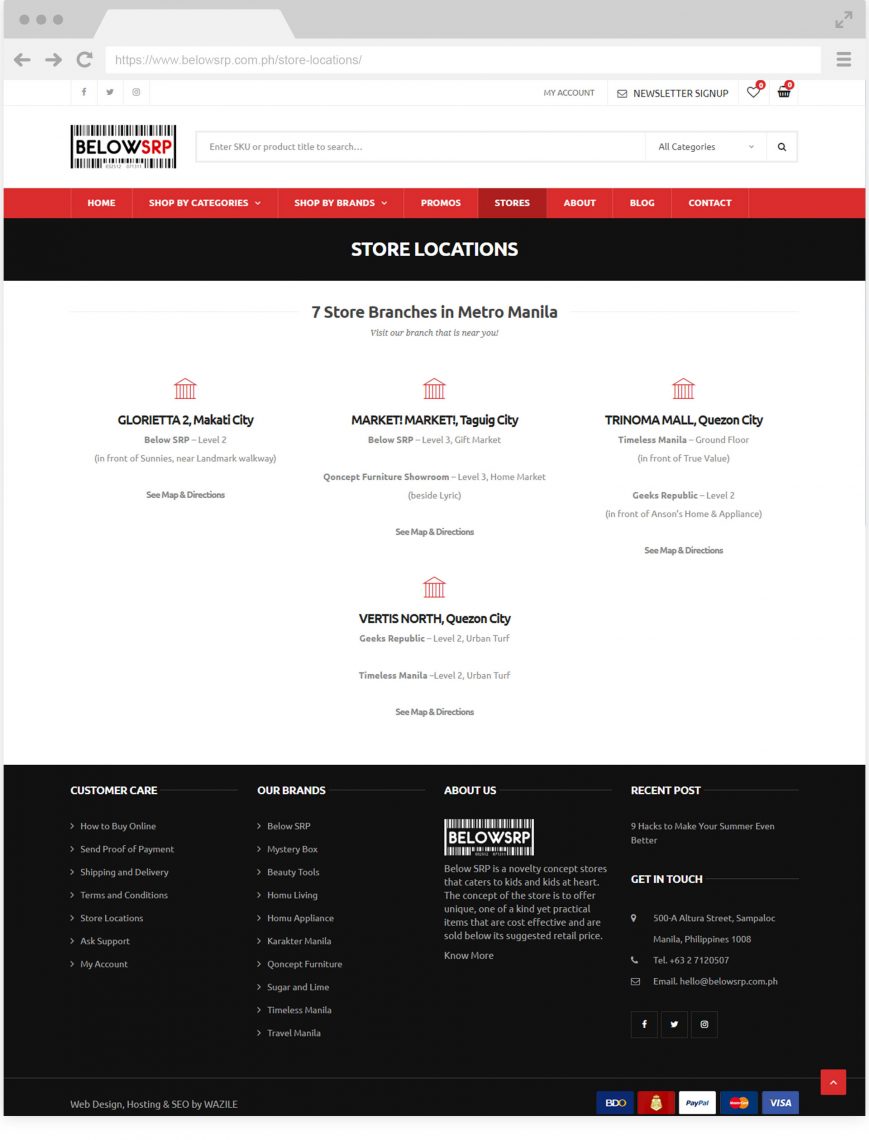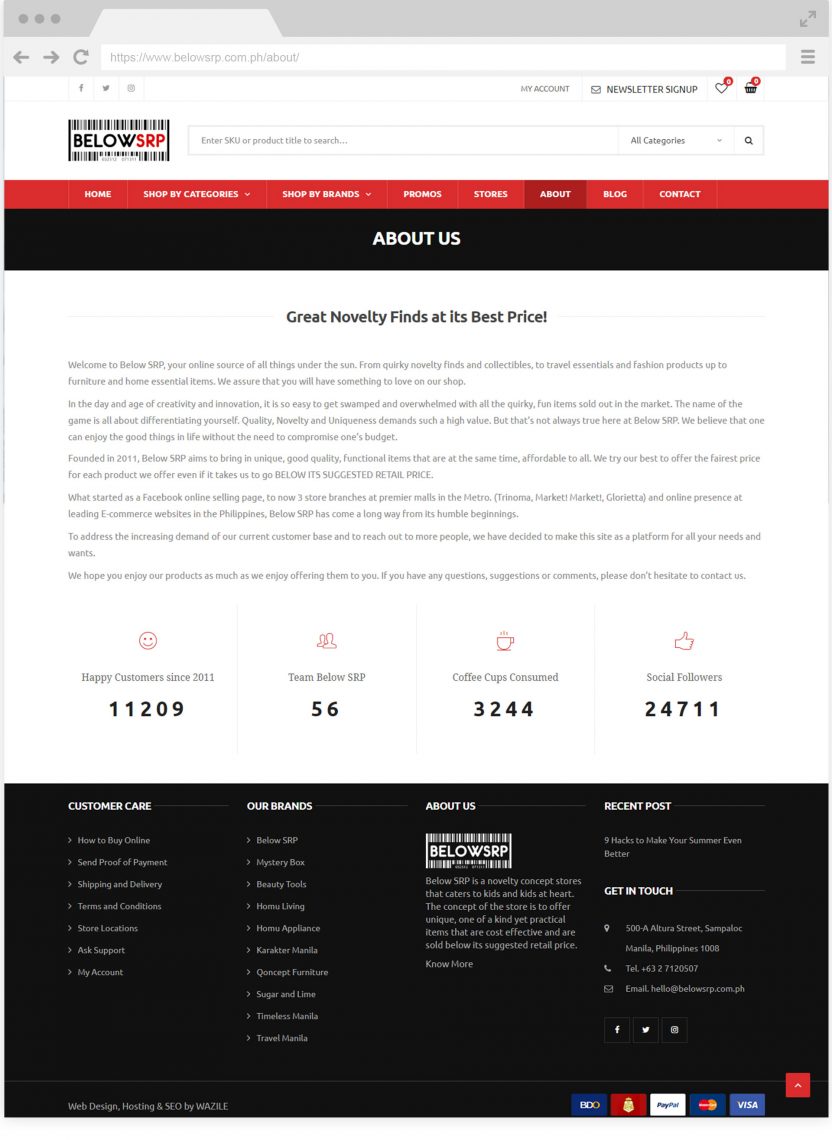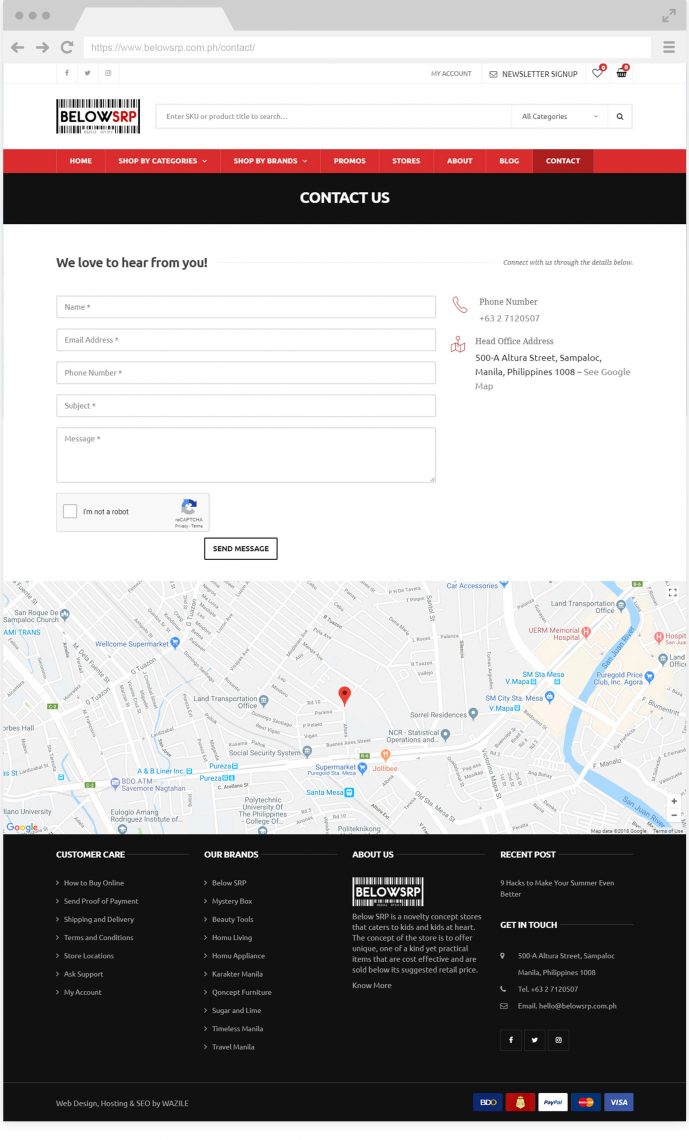 Industry: eCommerce Location: Manila, Philippines