Casipit Dental Group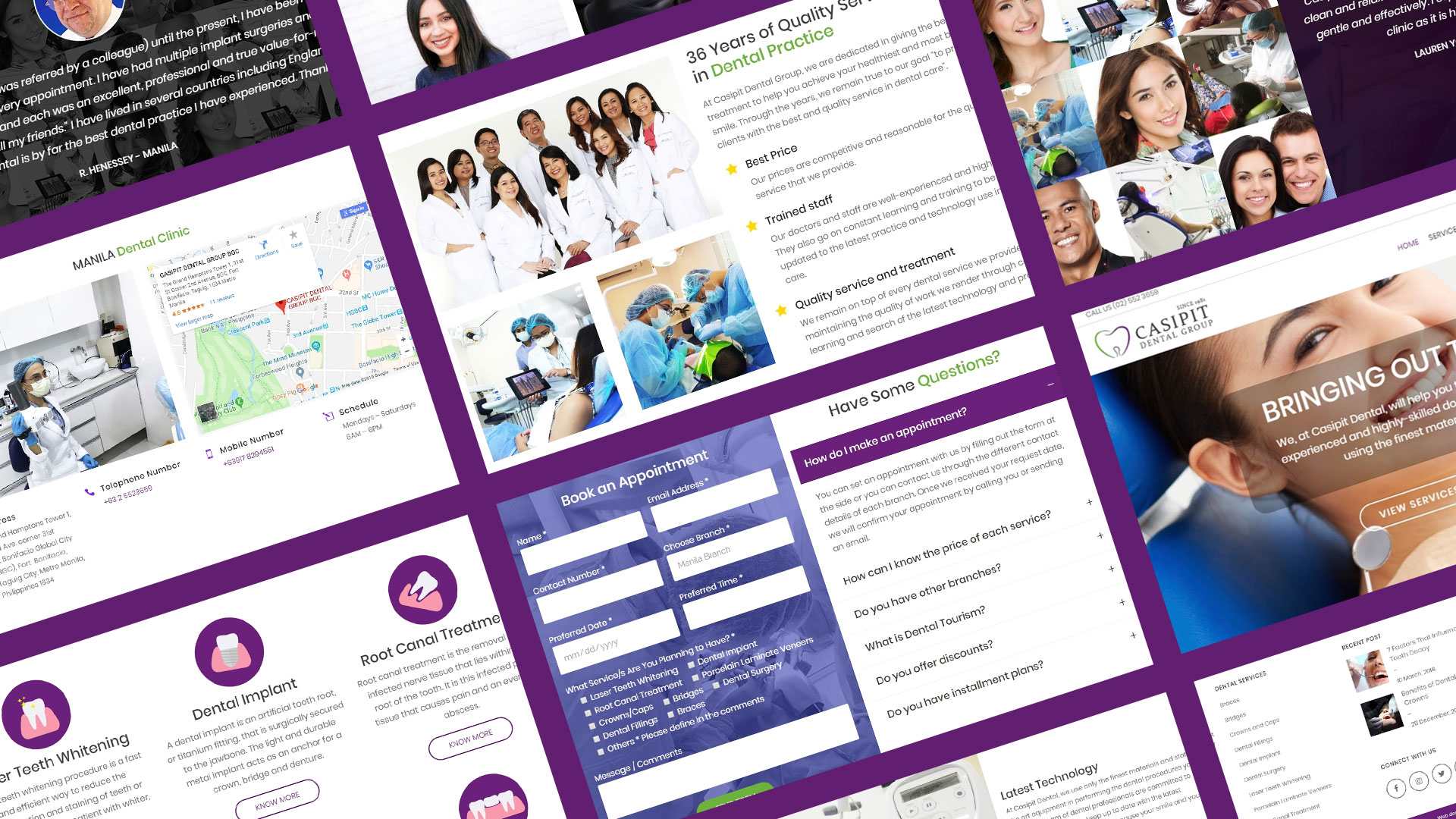 Casipit Dental Group is a dental clinic that has three different locations that could be found in Manila and Pangasinan. They offer a myriad of services from routine to cosmetic dentistry and more, they all do it in one roof. Their Dentists also remains up-to-date with the latest developments and technologies to enable them to provide our patients with the very best dental care.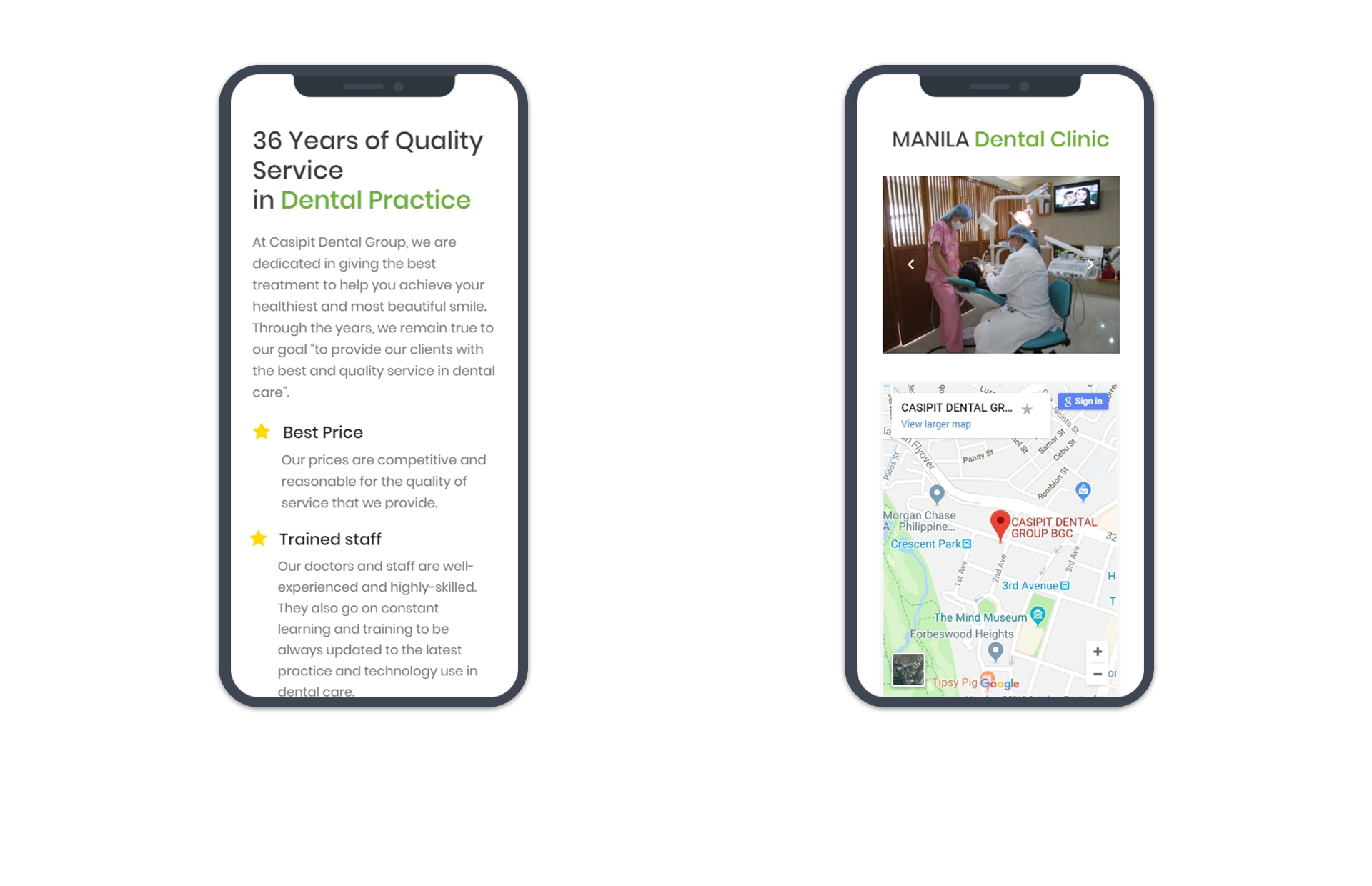 How We Helped Them
We helped them optimize their website's user experience through redesigning and developing their website for conversion of users. We also have helped them with their Search Engine Optimization (SEO) for their target keywords to be reached by many. We have also generated a corporate e-mail for their credibility and ease of contact for their users. Up to this day, we help Casipit Dental Group maintain their website's security and their services to be visible to users that are in search of their needs.