Forest Lake Memorial Parks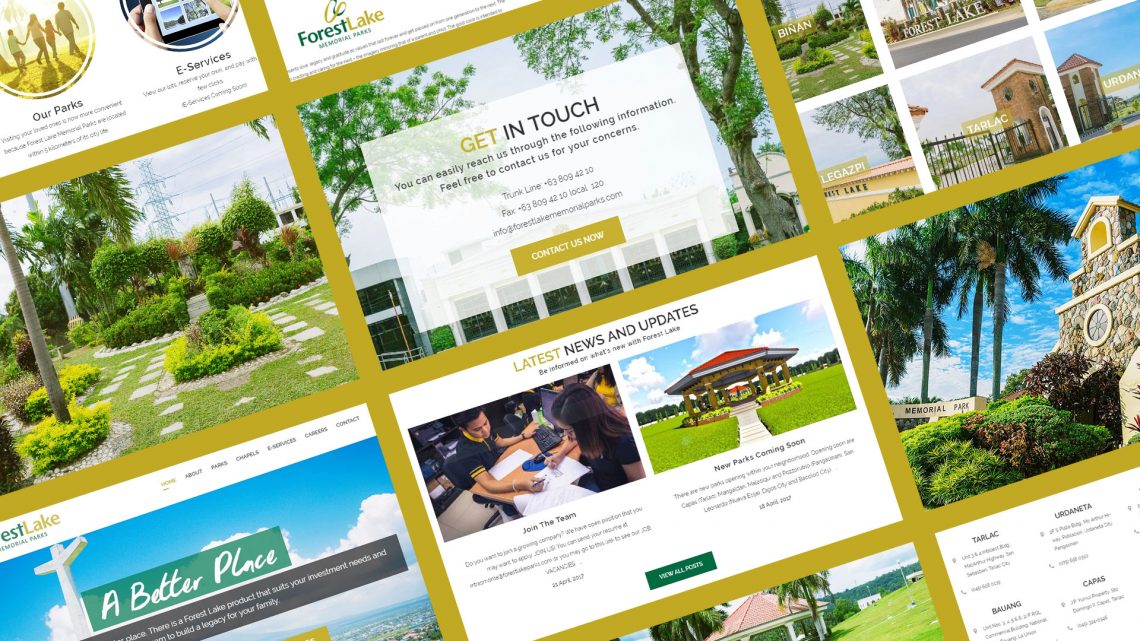 Forest Lake provides efficiently-designed and family-friendly memorial parks all over Luzon, Visayas, and Mindanao. They provide efficiently-designed and family-friendly memorial parks over Luzon, Visayas and Mindanao. They aim in building a place where generations of family memories are treasures, immortalized, and celebrated by the living. They had goals that could improve their online presence to reach more clients and even applicants that would like to grow with them. We collaborated with them in order to achieve those goals.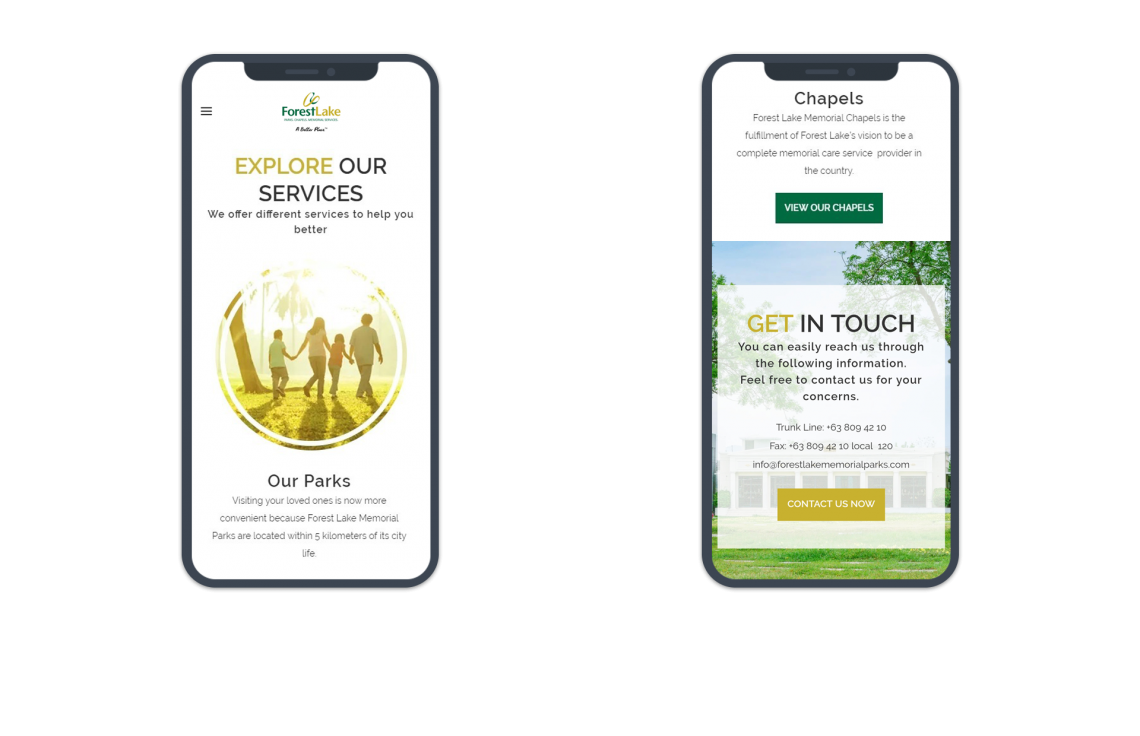 The Challenge
Forest Lake's site was outdated, it was static, which was not interactive, and users might have a hard time browsing through it. Not just their website was out dated, but as well is their system. Once they kept the outdated system on their website, it can cause business disruptions that could cause negative impacts to their business. Their website's security is weakened as well due to their outdated system. Forest Lake also wanted to make their design more interactive and can be edited easily.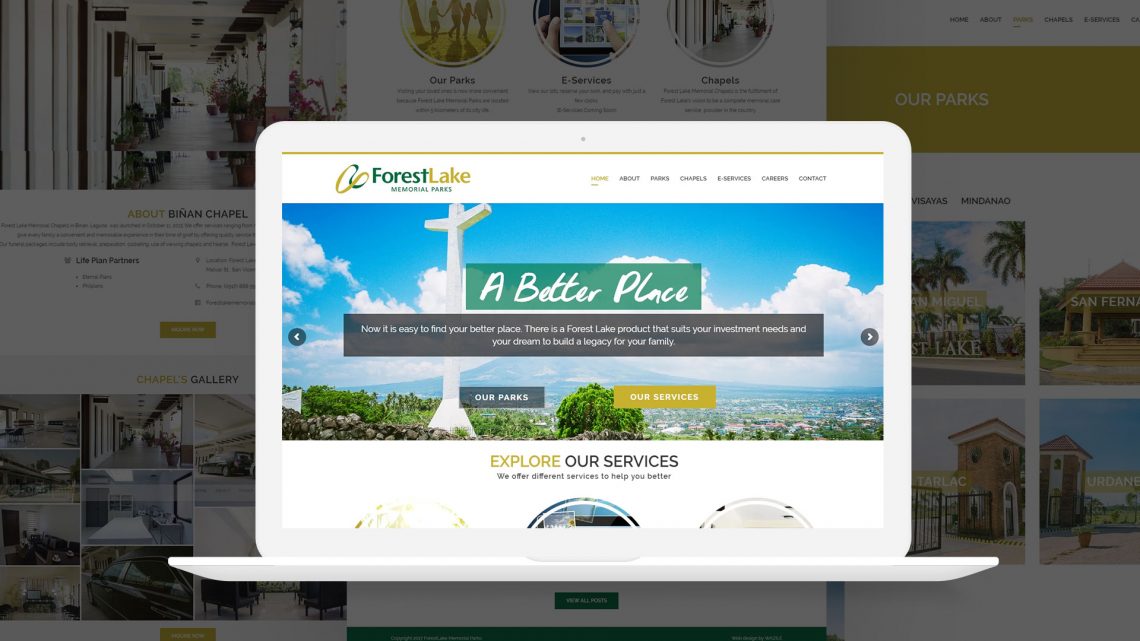 The Process
We collaborated with them and through our web design and development service, we developed a Mobile Responsive CMS Website that will make it easier for them to edit out their content. Mobile responsive websites are interactive and enhances user experience making it easier for the users to browse through their website and have everything that they need. With the rise of eCommerce in today's time, we developed a website that will showcase their services and allow users to inquire what their needs from Forest Lake's services. They have also pages on their website about what their offer such as their products, lots and even career in terms on growing with their team.
The Outcome
Due to the development and improvement of their online presence, they have easily reached their clients and even applicants that are interested in working with their team. Forest Lake's website has become more modern and has a more competitive look that represents their growing company. Editing their own content has also been made easy because of the Mobile Responsive CMS that we have developed for them. To date, Forest Lake is continuously experiencing positive results after having their newly updated website.