Hapihomes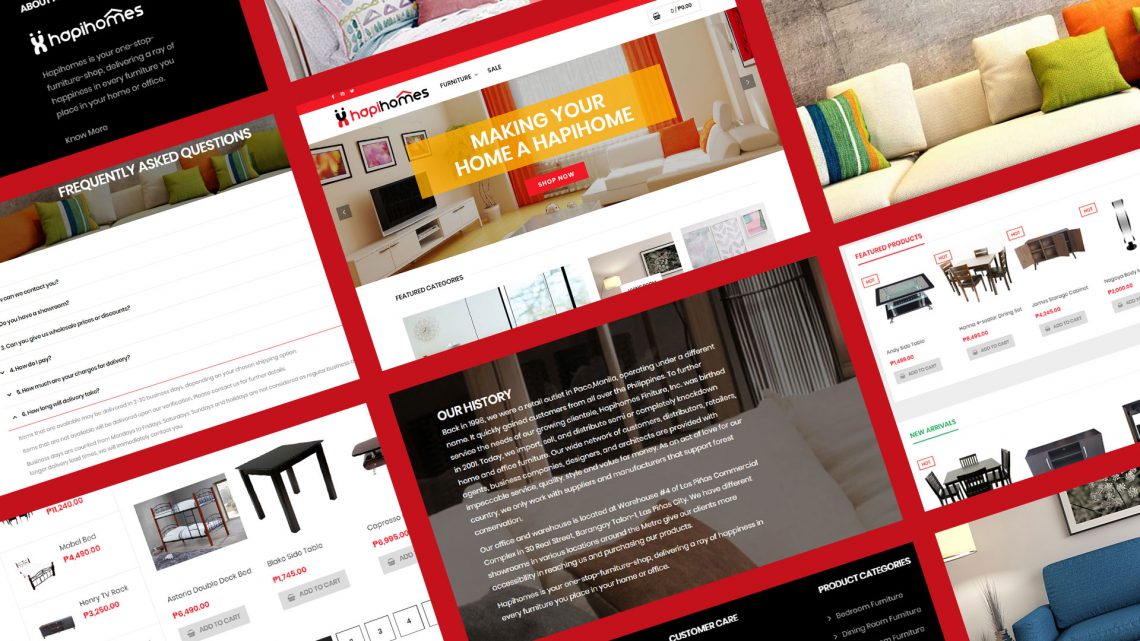 Hapihomes is your one-stop-furniture-shop, delivering a ray of
happiness in every furniture you place in your home or office. They provide functional, design-centered home and office
furniture at prices that will leave everyone with a smile. Hapihomes aims to provide functional solutions for consumers
both on their home or office. They would also like to make a positive difference in their customer's life. In order to
widen their audience reach and to make more differences in their potential customers' life, they have decided to improve
on how they reach or approach their audience. That is through updating their online resources.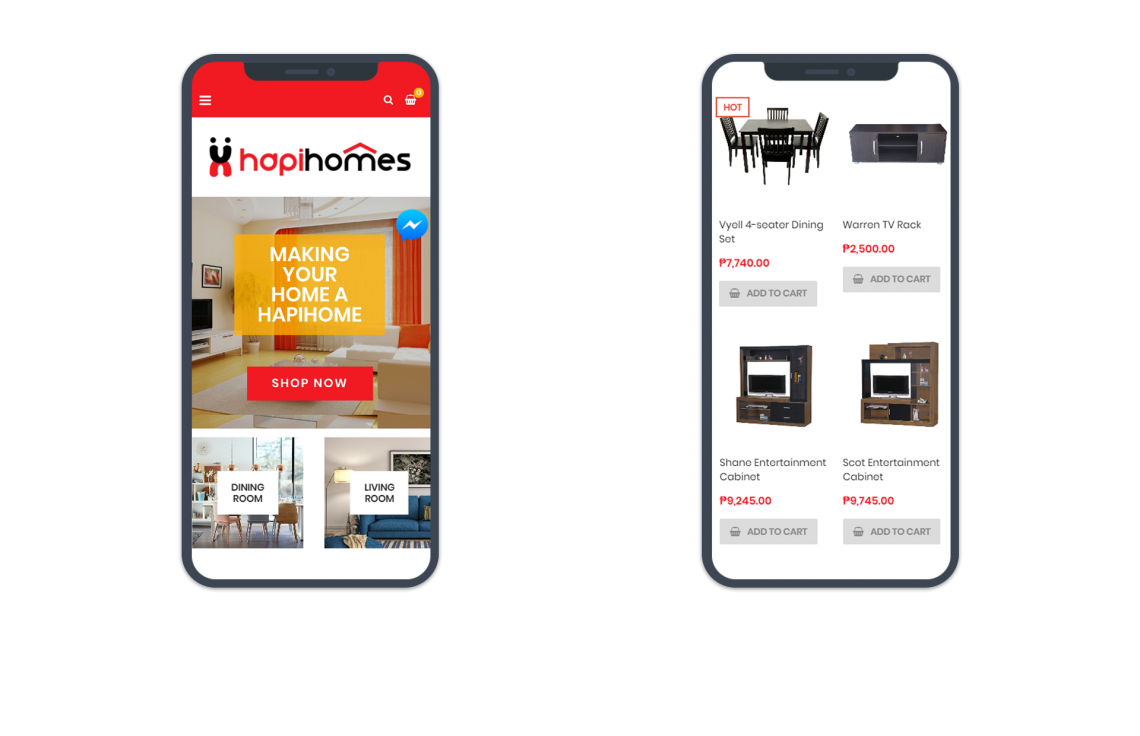 The Challenge
They already have an existing website, but in order to fit in today's modern styles, it has to be updated. They also
have a static website which is the most basic type of website. Their logo also needs to be improved to make it
consistent throughout. Lastly, since eCommerce has recently been on the rise and especially competitive, they want to
have an effective working online store.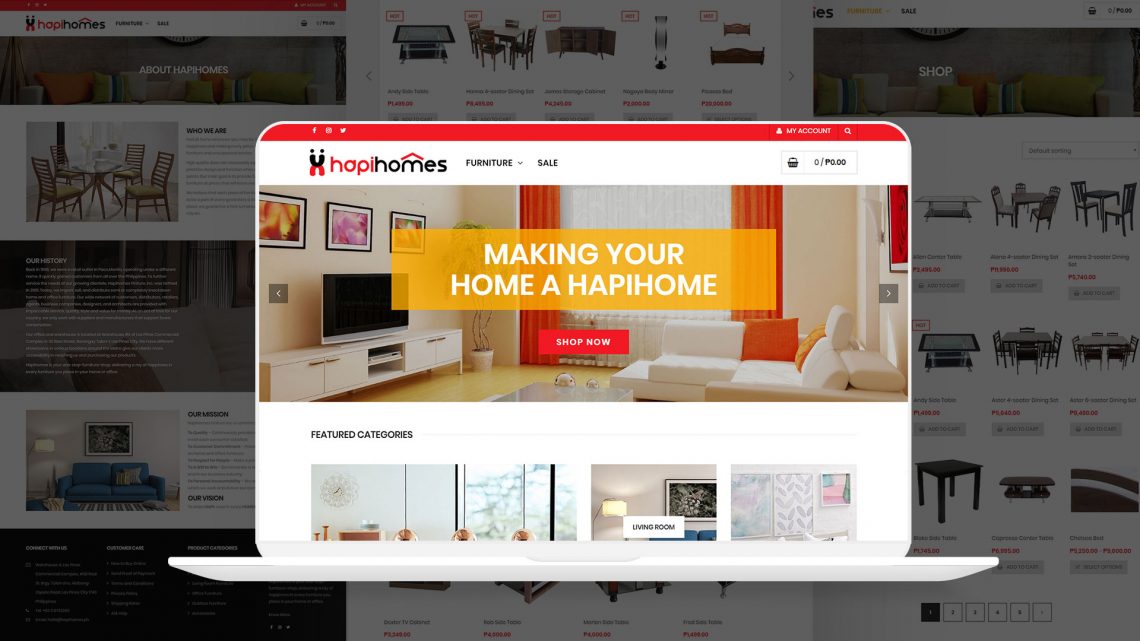 The Process
With our Branding and Identity Design Service, we helped them provide complete branding in order for them to be
consistent in tone, manner and their visuals. This can help their users remember who they are, what they do and what
their goals are. Along with that, their logo may still be the same, but we have improved their logo aesthetically. Since
we updated not just their website's look, but their overall look, we created different collaterals to match their
update. Through our eCommerce solutions, we helped them develop a website wherein users or potential clients can easily
look through their website.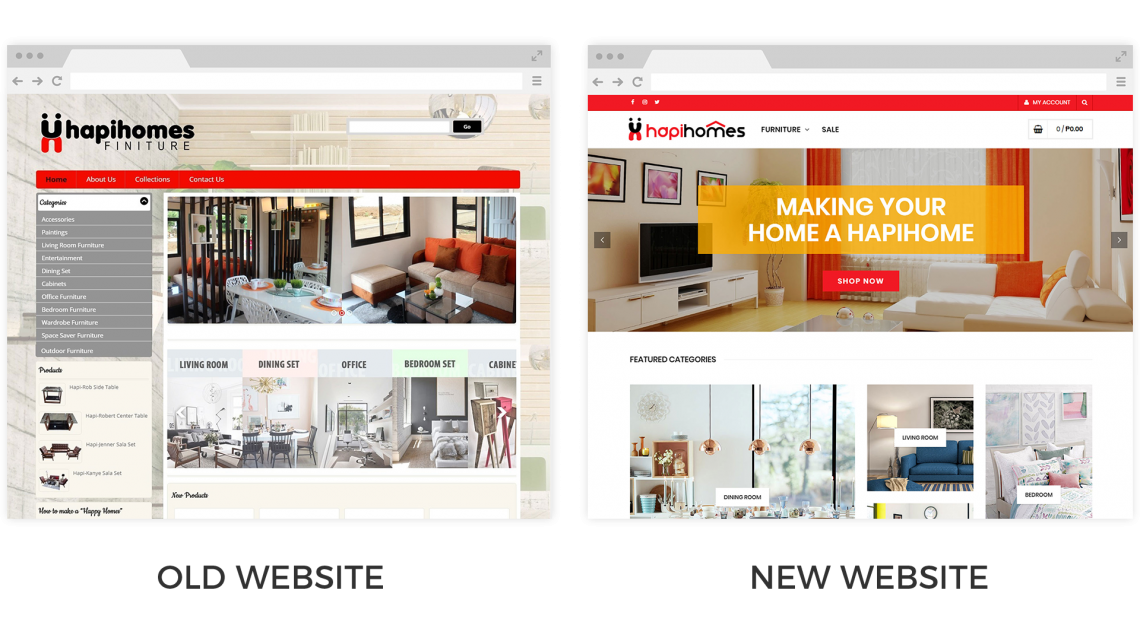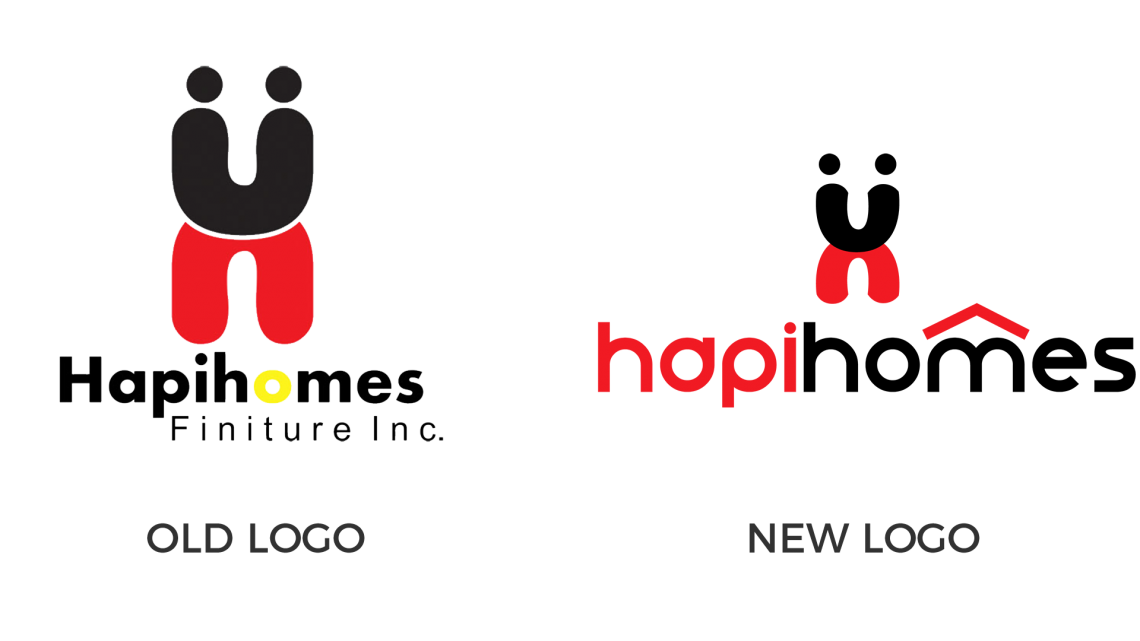 The Outcome
Users can now easily purchase furniture safe and secure on Hapihomes' website. Their website can now be easily looked at
by their users. Their brand is now consistent and is still on the steps on improving their brand to help create a
positive difference in their customer's life. Hapihomes can now easily reach their users online as well. Their
consistent brand which makes it easy for their customers to distinguish them. Up to this day, Hapihomes is experiencing
great results as they are continuously improving their approaches to different users.