Luxen Lighting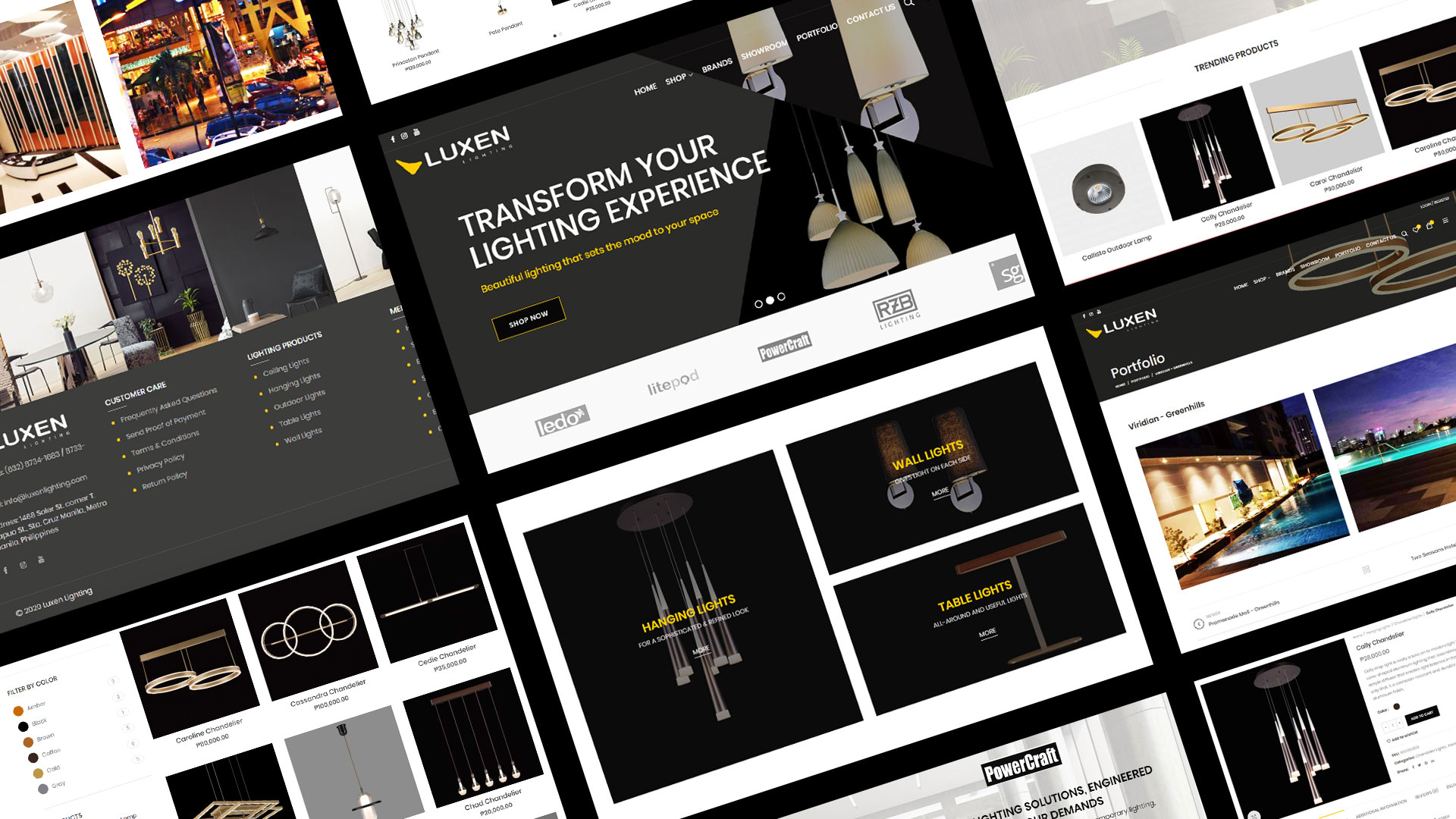 For more than a decade, Luxen Lighting provides different lighting products for homes and commercial establishments. The company has made remarkable growth over the years that allows them to expand 3 showrooms around the metro, displaying the elegance and quality of what they offer.
How We Helped Them
We helped them build their website through E-commerce Website Development that offers their clients easy online transactions from browsing their products to purchasing them. The techniques and design implemented envibes the character and value of the company and to improve user experience.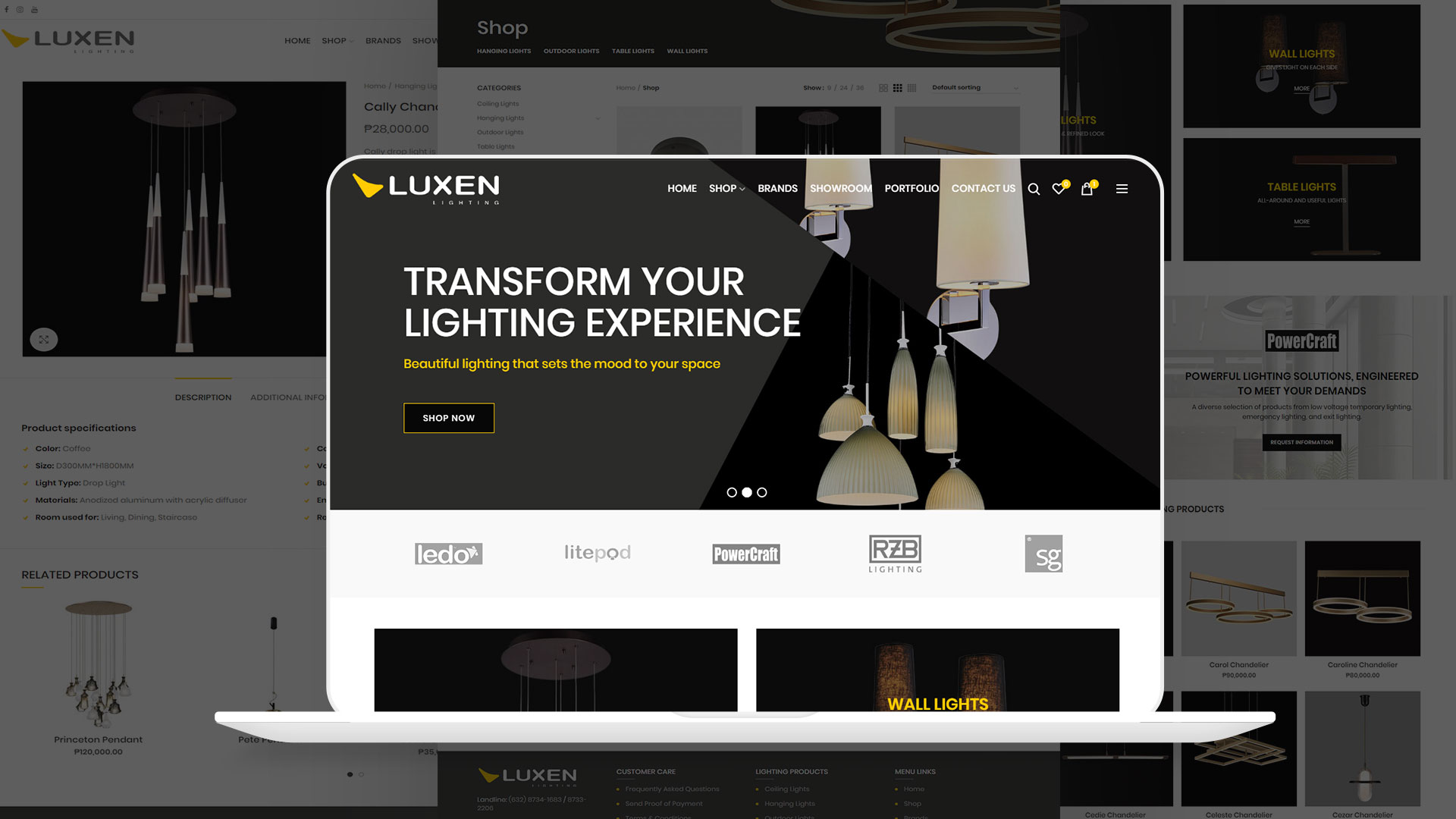 SMM Performance & Case Study
To further build Luxen Lighting's online presence and brand awareness, we handle their Social Media Marketing. The following data we will be listing down is the summary of their performance on social media, highlighting the comparison in the increase of percentage in the reach, engagements, and likes/follows from the starting month up to the first year.
In the 3rd month, Luxen Lighting's reach increased by 49,061.7% and their engagement increased by 14,662.92%, while the likes/follows increased by 80.70% since the starting month. In the 6th month, their reach increased by 72,510.4% and their engagement increased by 29,677.5%, while their likes/follows increased by 357.77%, showing a large growth in the percentage of all three categories since the 3rd month. For the first year of Luxen Lighting's SMM, their reach increased by 193,477.6% and their engagement increased by 90,201.1%, while their likes/follows increased by 552.38%.
The big spike in the percentages indicated in the summary of performance data above verifies the effectiveness of the marketing campaign that we designed for Luxen Lighting.