Tamaraw Security Group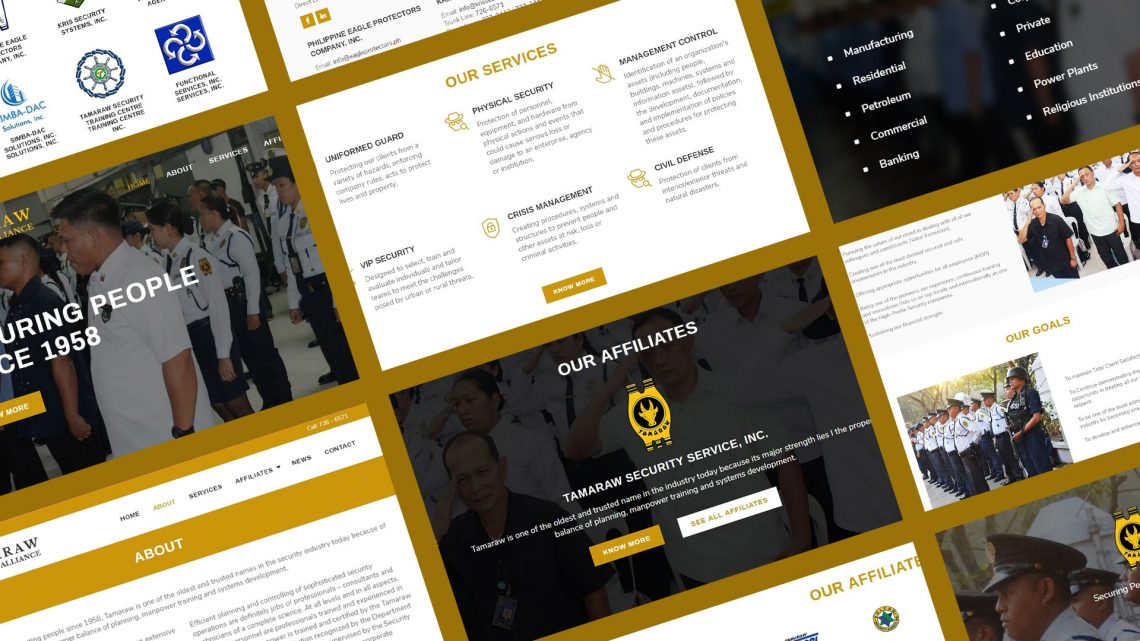 Tamaraw Security Alliance was established in 1958 and considered as one of the trusted names in the security industry, because of its proper training of their manpower. Through the years, they have received numerous awards in their services and one of them is the Most Outstanding Security Training School.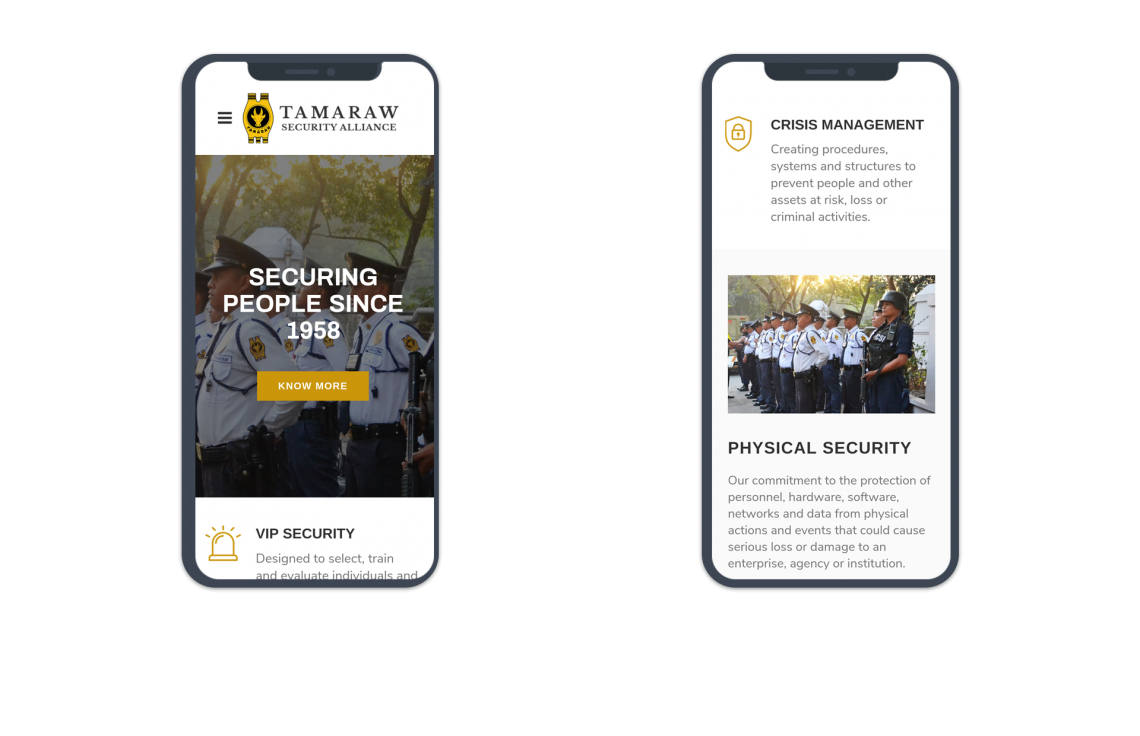 How We Helped Them
We helped them develop a new website that is modern, easy to navigate, mobile-friendly and informational, to encourage to have more effective interaction to their audience.
The new design now reflects the credibility of who they are already. We also provided them website maintenance, web hosting and email hosting to make sure that they can serve with optimal online reliability.