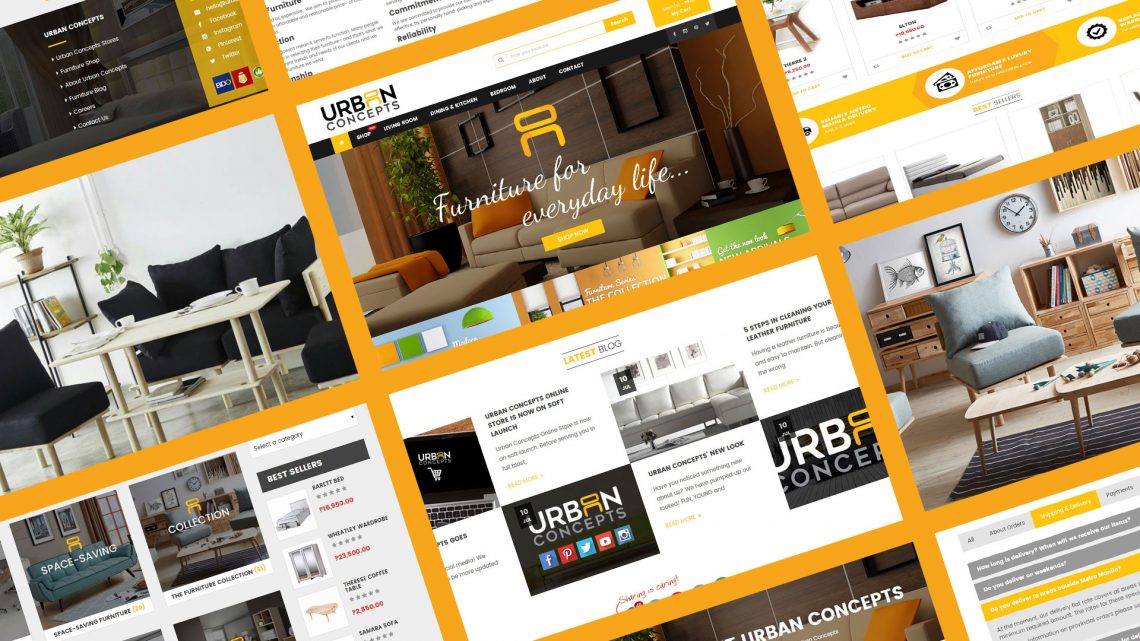 The Challenge:
Urban Concepts is a lifestyle furniture store that sells modern and luxurious furniture pieces while maintaining its affordability. They have been in business since 1997, with numerous branches all over the Metro. However, their brand and online presence did not reflect the beautiful furniture pieces they had to offer. Their branding was inconsistent and their website was outdated. They had very little online presence, getting little or no buzz on their furniture. They enlisted the branding services, website makeover, and digital marketing packages of Wazile.
The Initiatives:
Branding
While we did not want to stray away from their previous color palette, we locked in on 2 shades of yellow, black and gray. The color combination balances the yellows' cheerfulness and youthfulness with the black's luxuriousness and power. We aimed for consistency in all the marketing collaterals, both online and offline. This is the first step of re-establishing their identity in the market.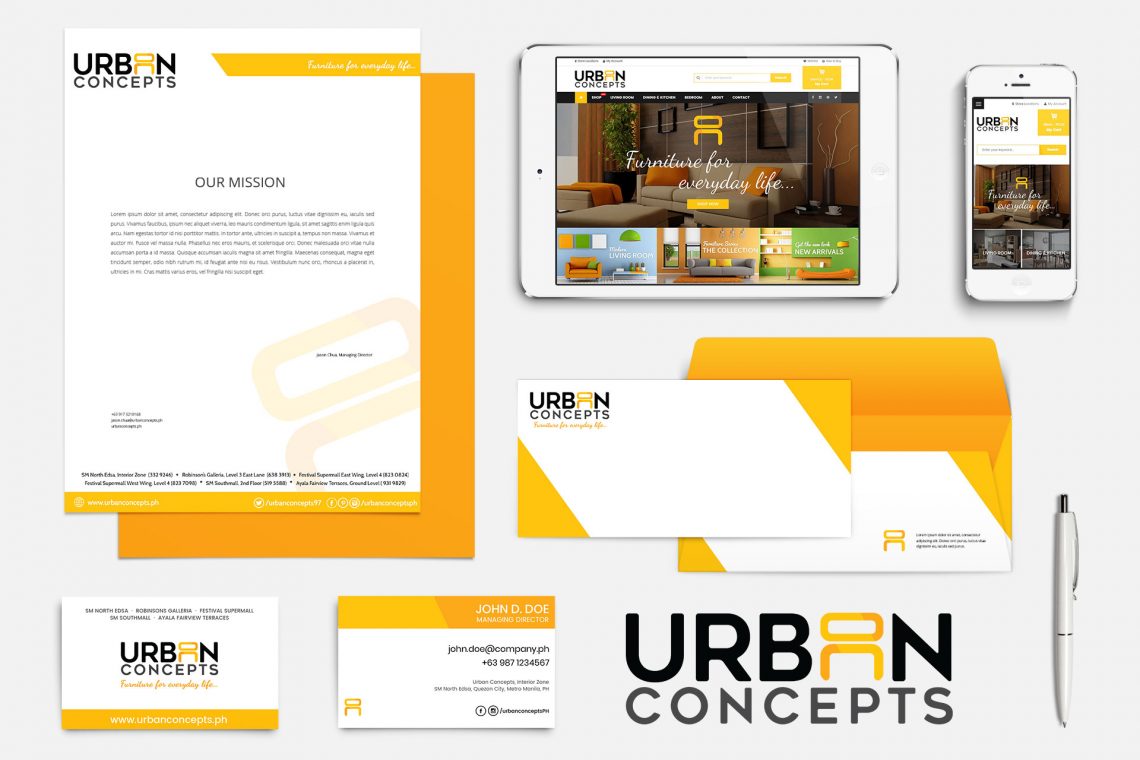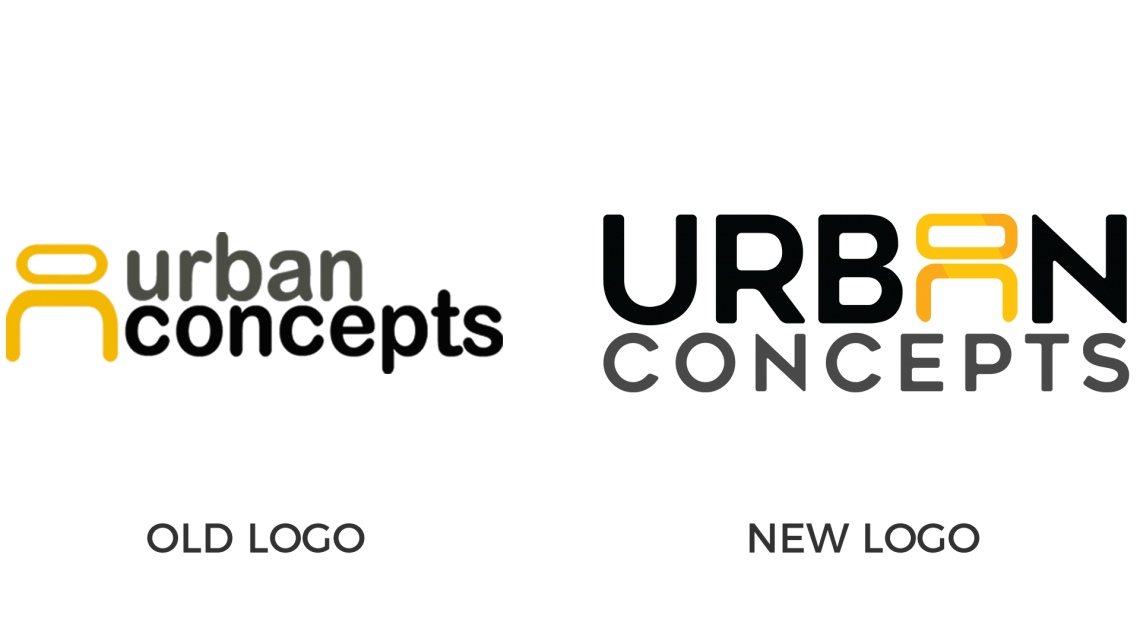 Website
We switched to the WordPress platform and did an entire website make-over. The new branding was carried out throughout the whole site. We incorporated and brighter visuals, different furniture views, and improved the whole order process. It's also mobile-responsive, giving seamless views regardless of the device used. In July 2016, the new Urban Concepts website was launched.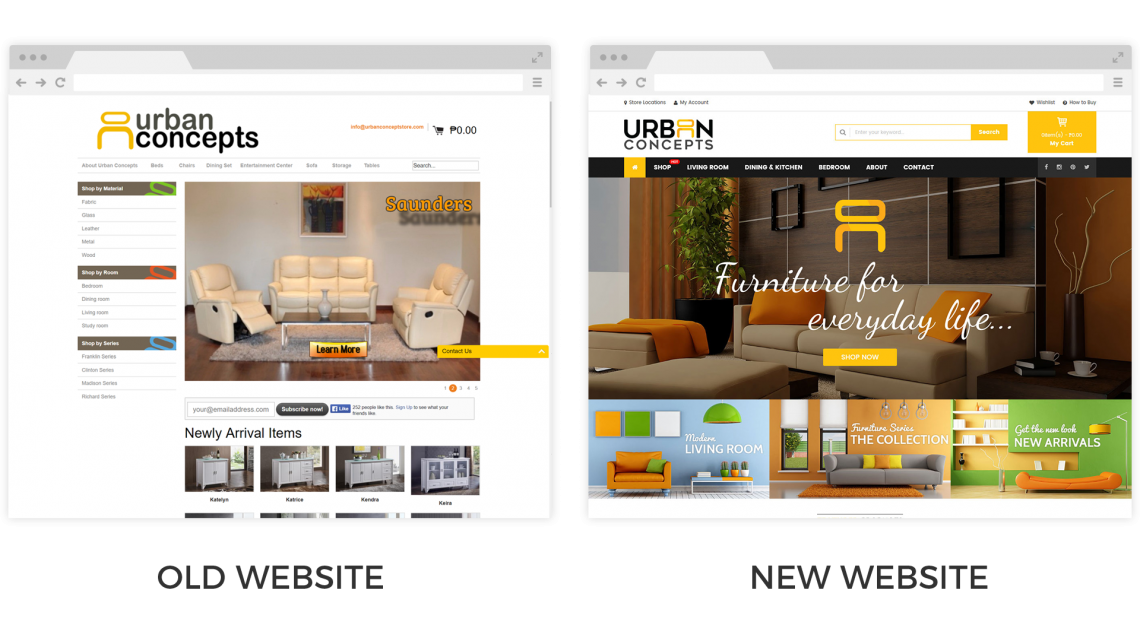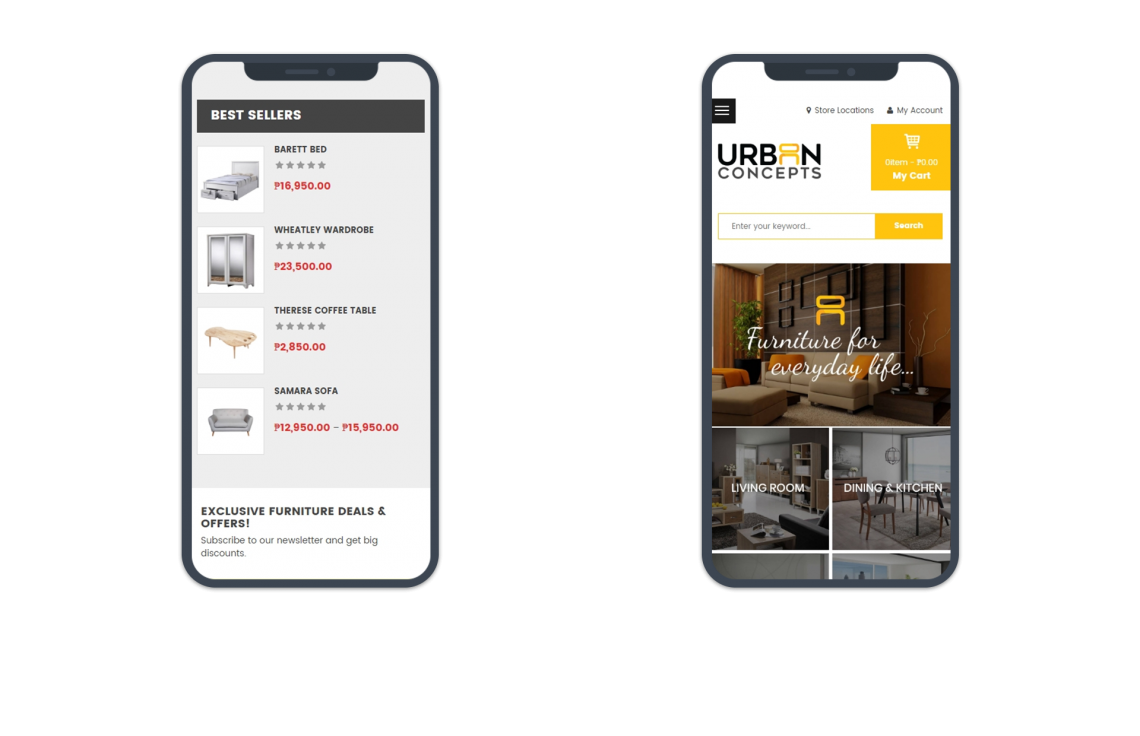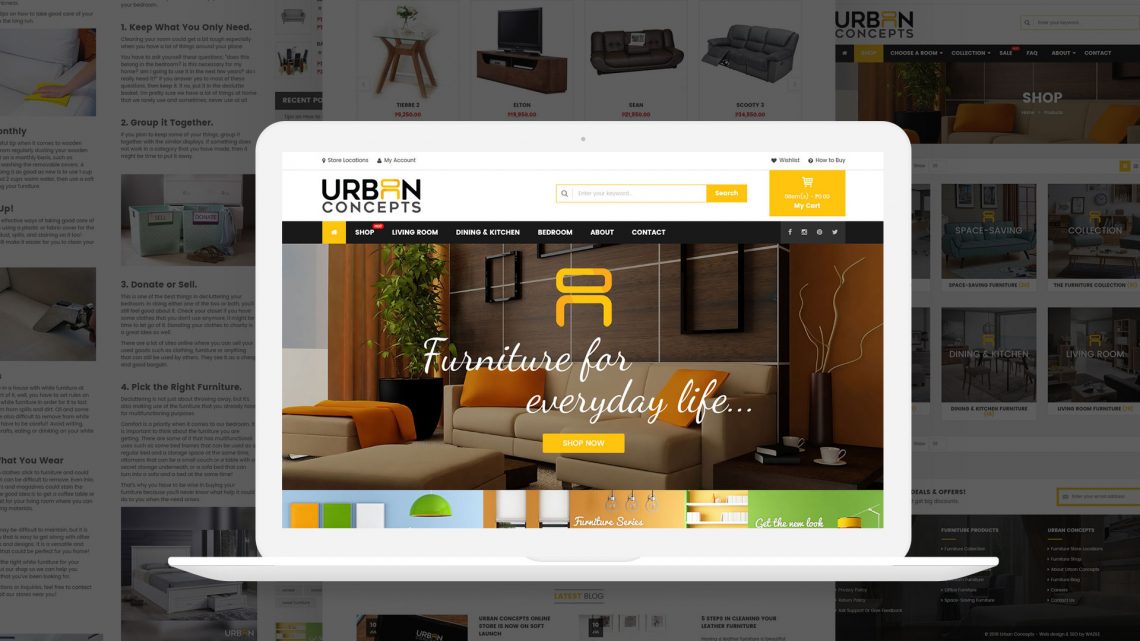 Social Media Marketing
We did a complete overhaul in their posting guidelines, the tone and voice, and photos to post to ensure that their lifestyle branding is carried out even in the online world. We made sure that their branding now has a voice, which is relatable to their target market. It's easier and faster now to communicate with the brand and the people behind it. Their online marketing initiatives took flight early 2017. The results:
A 160% increase in website traffic in just 3 months after launching the new site
A 700% increase in website traffic after one year of launching the new site
From Zero to a 2,500% increase in website inquiries the first year upon launching of the site, with an average of 20% increase in inquiries per month.
From Zero online sales to 5 or 6 digit online sales per month, with an average of 19% increase in online sales.
A very significant increase in foot traffic in stores, as people are finding out more and more about Urban Concepts
A 300% increase in confirmed sales in their physical stores
A 200% increase in social traffic in less than 6 months
A 650% increase in Facebook fans
A 350% increase in Facebook inquiries
To date, branding and online marketing efforts are still ongoing for Urban Concepts. We can only look forward to tremendous positive results in the future. You, too, can build and achieve a thriving online business. Talk to us and let's start your online empire now.