DXB All Fast
DXB ALL-FAST TECHNICAL SERVICES is DXB Trans-Tech's sister company. It is a privately held Fire-Fighting, Automation and Specialty Works construction company that is based in Dubai, UAE.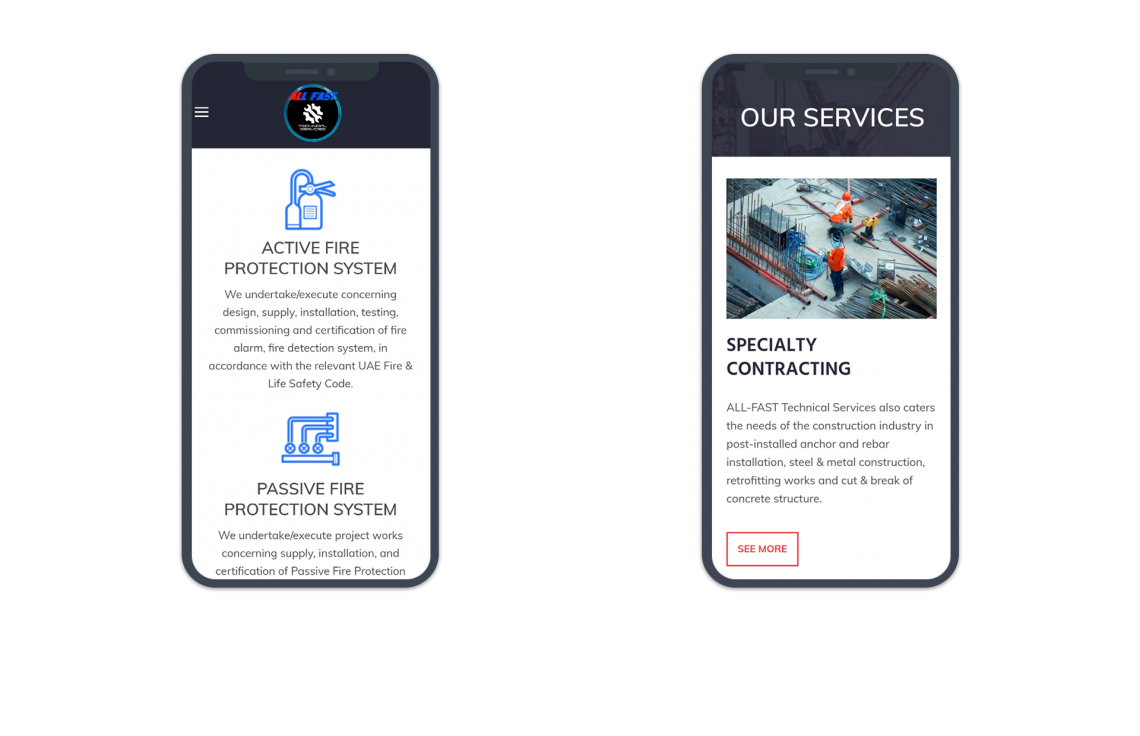 The Challenge
Similar to their mother company, DXB All-Fast is a new company abroad, especially in their Singapore and UAE locations. They needed to be easily recognized with the professional work that they do in their business. Therefore, they resorted into having a website that can be a good representation for their company. Aside from that, All-Fast also needed a corporate email address to build credibility.
The Process
We built a website for them with our Web Design and Development service. We customized it based on what they really want to highlight in their business. Aside from that, we have also provided their corporate or business e-mail for their company's credibility when sending and receiving e-mail from their clients. This enhances the company's images and reliability when it comes to e-mails. We have also provided quality web hosting to their website which helps their website accessible in the World Wide Web. We ensure 99% uptime on their website!
The Outcome
We launched DXB All-Fast's CMS website that showcases what they offer. Their website is also DXB All-Fast's website is also mobile ready. Since most users today utilize their mobile phones to access the internet, they will have an easy time to scroll through DXB All-Fast's website since it is compatible with all devices. Even if they are just a new company to the countries where they operate, due to the development of their website, it has helped their company become more credible, reliable and professional.