Philippine Homeschoolers Association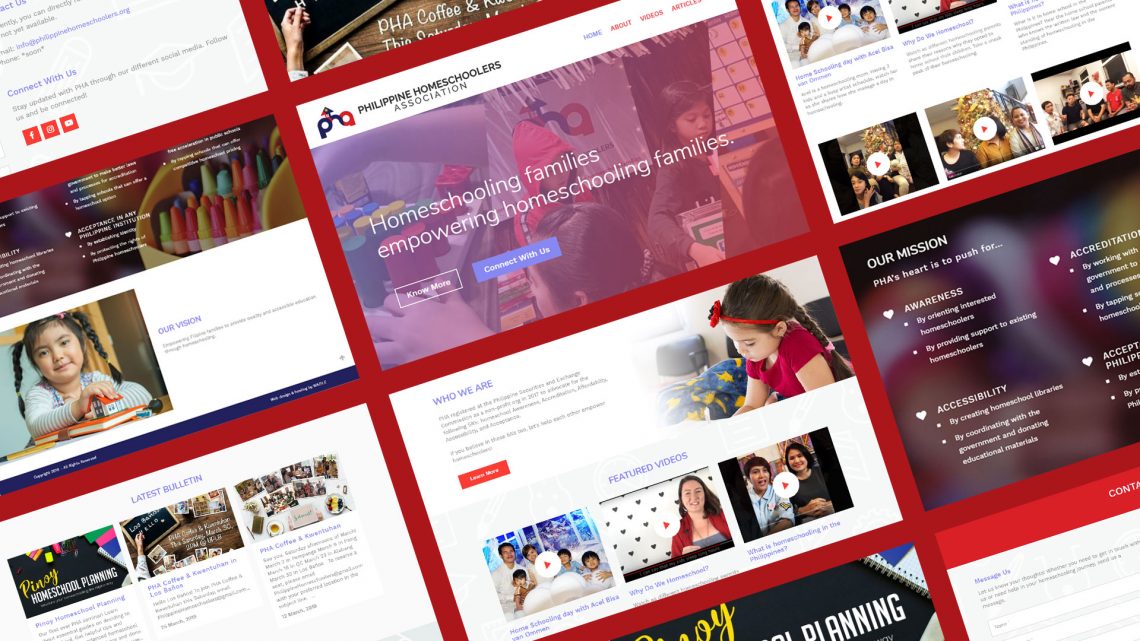 Philippine Homeschoolers Association (PHA) is an organization that endeavors to help homeschooling families in their journey of homeschool learning. It is formed by homeschooling families as well that are in the same season or have experienced the same journey, that they want to help and pay forward.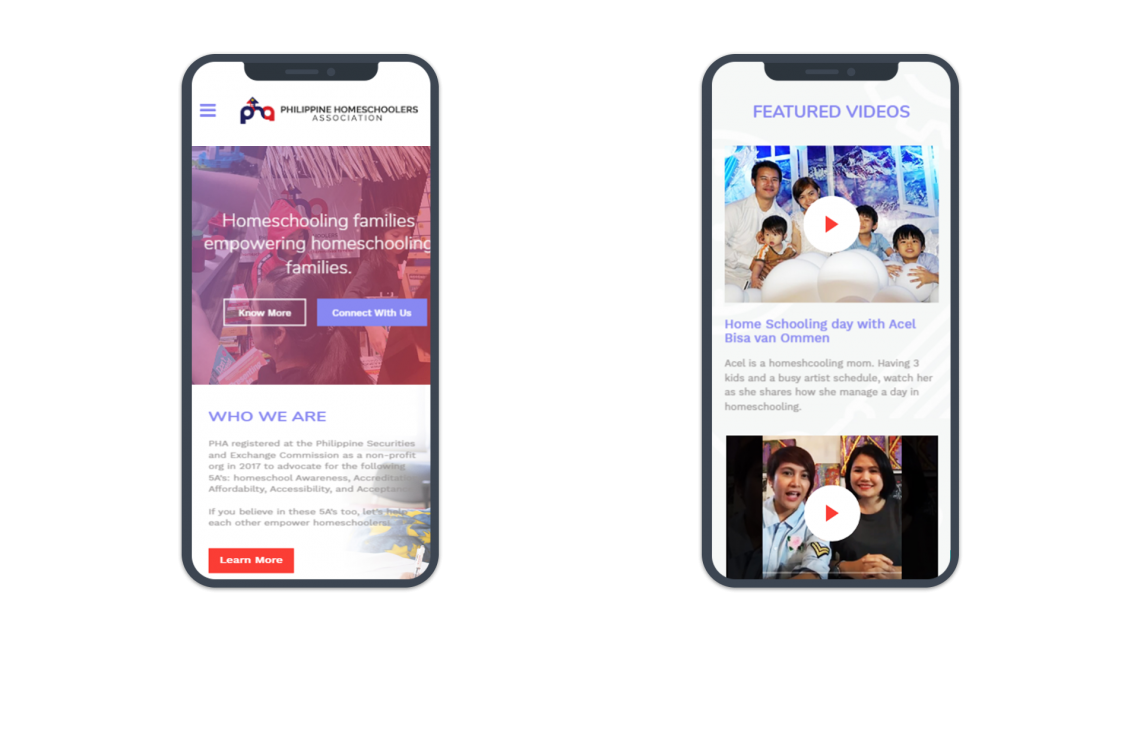 How We Helped Them
We have created a website as an online platform to help them establish their presence, create a voice and be heard of their endeavor. We developed the website with ease to understand and be connected through mobile-optimized and user-experience design techniques.