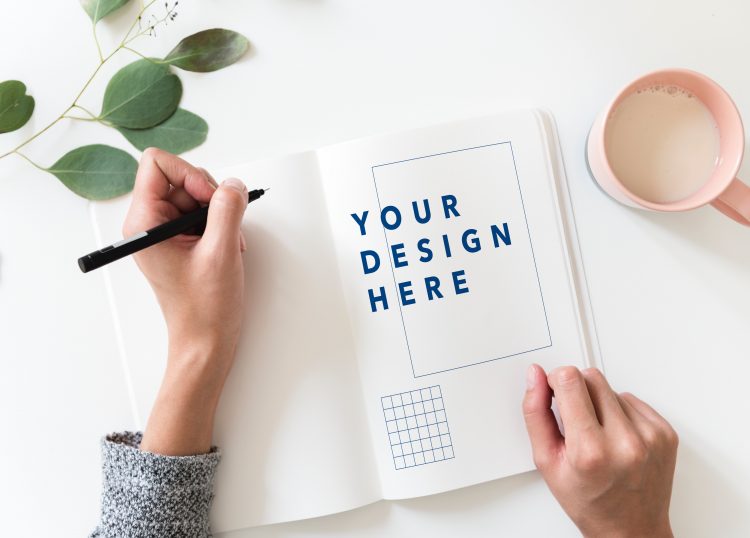 If a person has never been to your restaurant before, then it is perfect to have your website as your first impression. Similar to your signature dish, presentation is everything for this could help you attract potential customers. In this article, we will be giving you 18 restaurant website inspirations that can help you on building your own.
Your restaurant's website. There are a different elements that you have to consider when creating a website for your restaurant. Highlight the great qualities that your restaurant has on your website. Visitors are most likely to visit your restaurant when you have a well-developed website and a creative web design.
Whether you are just starting a restaurant or already working on an existing one, here are some creative website inspirations you might want to look at for your future restaurant website.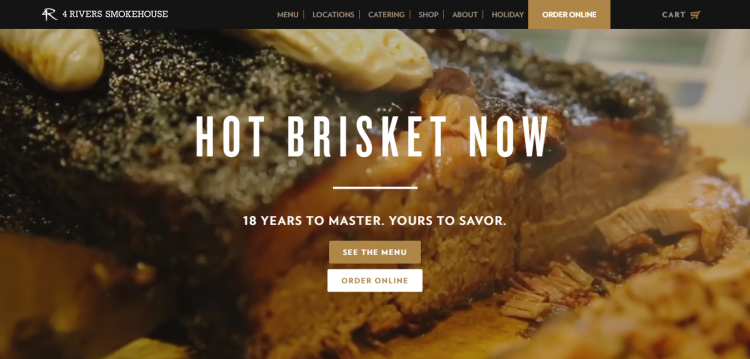 4 Rivers Smokehouse is one of the most successful BBQ chains in Florida. Their homepage welcome you with mouthwatering videos of cooking their briskets which they are famous for. Take note of their call-to-action buttons which you can found every time you scroll through their pages.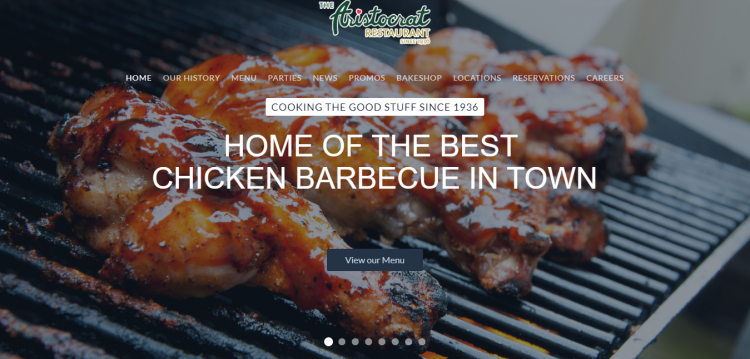 The Aristocrat Restaurant is a Filipino-owned family corporation founded by the late Doña Engracia ("Aling Asiang") Cruz-Reyes and her husband, Justice Alex A. Reyes. Within their website, you can notice that users can book a reservation online for large events at their three major branches. Rather than spending time going to their branches, you can just book it online and they'll contact you right away. It's really easy and hassle-free!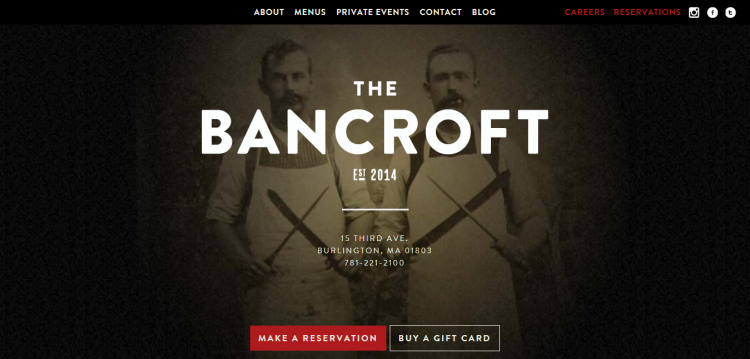 The Bancroft blends an urban sensibility with the classic American steakhouse to bring a dynamic dining experience to Burlington. You can plan your event right from their website and event look at their private dinner menu.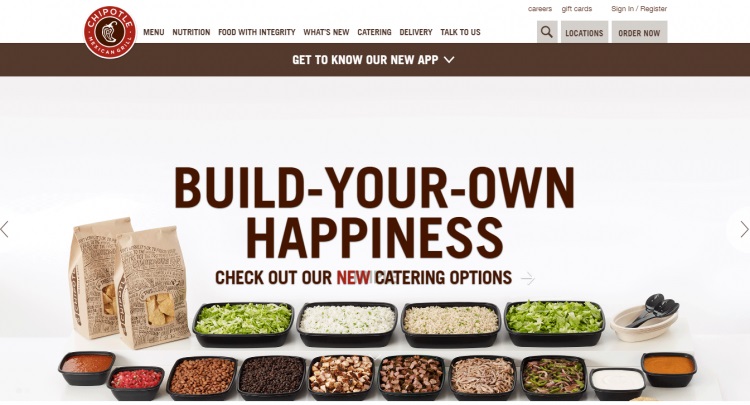 Chipotle Mexican Grill, Inc. is an American chain of fast casual restaurants in the United States, United Kingdom, Canada, Germany, and France, specializing in tacos and Mission-style burritos. What's interesting with their website is that you can customize your meal and look at the nutrition facts in every option that you add.

Cyma is about bringing people together for a "flourishing" experience that starts with great food then goes beyond by nurturing the soul and the spirit. Users look for convenience especially when it comes to food. Through they websites, they can book a table and have their menu set.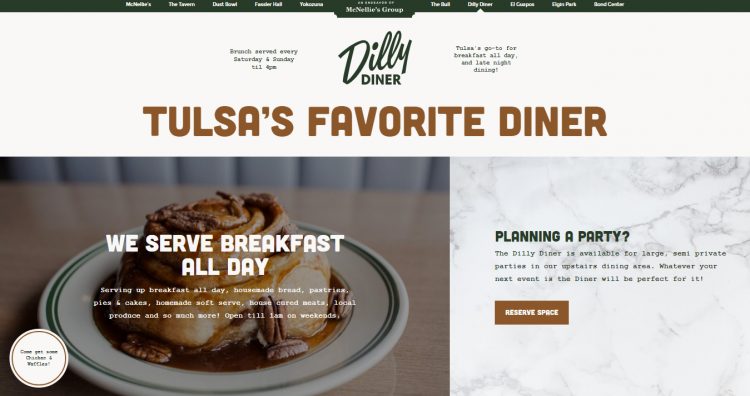 Dilly Diner is Tulsa's favorite diner located in the Blue Dome District! Serving up breakfast all day, house made bread, pastries, pies & cakes, homemade soft. Check out their website wherein you can plan your event that you wish to have. They also have a menu that you can easily be seen just right at their homepage.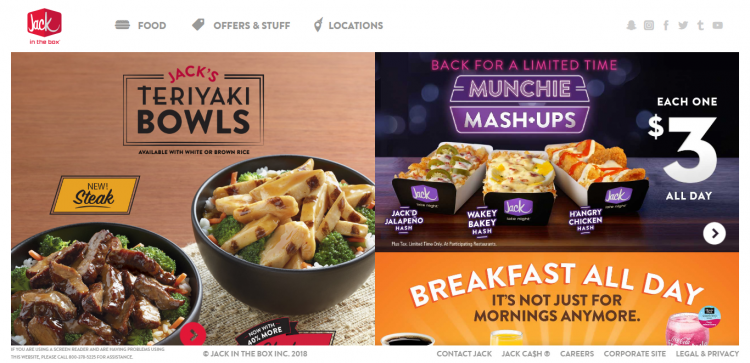 Jack in the Box is an American fast-food restaurant chain founded February 21, 1951, by Robert O. Peterson in San Diego, California, where it is headquartered. Their website is cut into half. The first half is about their featured meals. At the second half, you can scroll through freely and see different offers! From breakfast to late night snacks, you can find it on their website.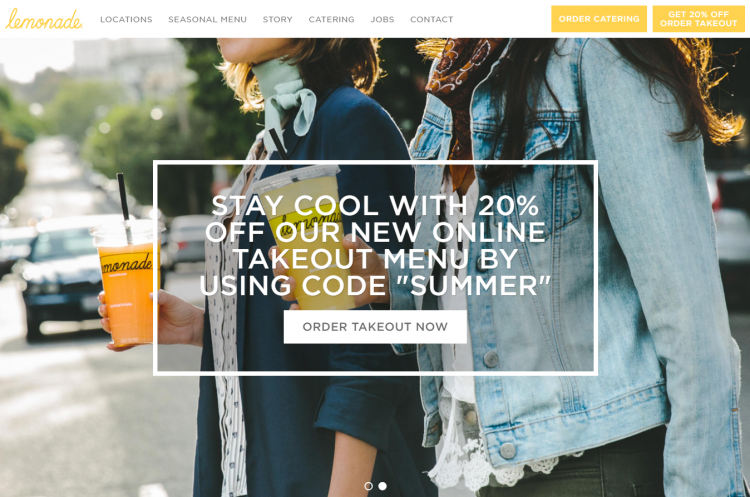 LEMONADE is a Modern Marketplace serving a colorful bounty of Seasonal California Comfort Food in a bright cafeteria setting. Notice their call-to-action button right at their homepage, who wouldn't want to click on that? There are more effective call-to-action buttons throughout their website.
Le Mugs is a French Restaurant that is located the heart of Saint-Raphael. Everything is homemade, ideal for brunches & after works. One of their best feature of their website is their menu. When you scroll down to their menu, a simple yet creative animation will show.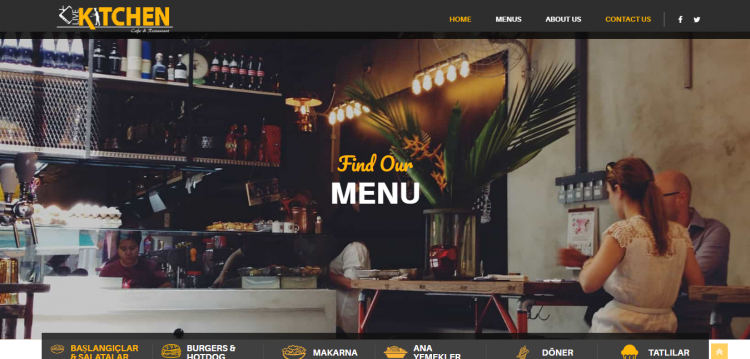 Live kitchen is an international restaurant with 88 branch worldwide. They are the first restaurant in the world with live streaming option to create a unique relationship between our customers and us. They also have a booking option and a menu that is below. This website gives their users what they need.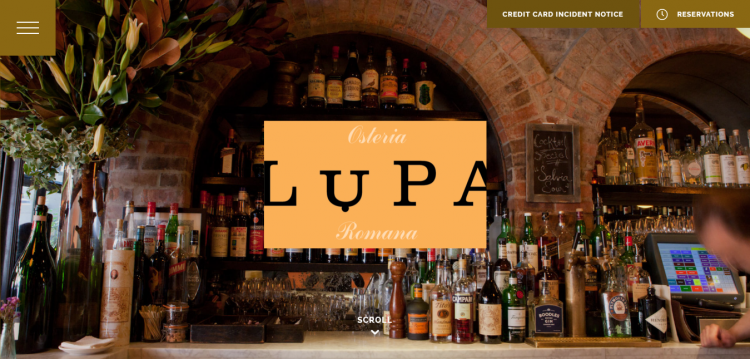 LUPA is a casual restaurant specializing in Roman trattoria fare of the highest quality at a moderate price. Their website has one of the trends when it comes to web design, broken grid layouts. It may be a difficult layout to work with but it effectively works on the website.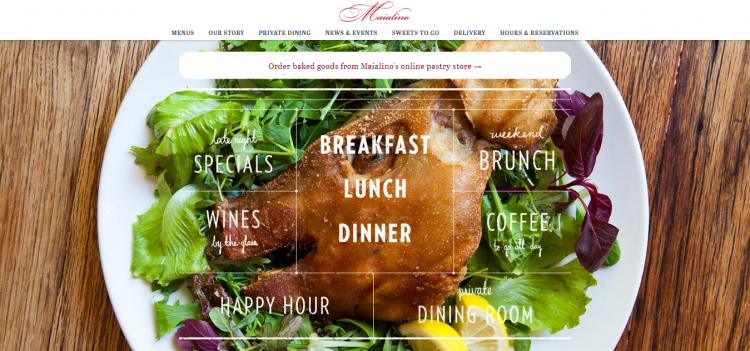 Maialino is One of the Best Restaurants for Private Dining in NYC. They have a very interesting website. Their menu is right on their homepage and whatever you are looking for can be easily seen.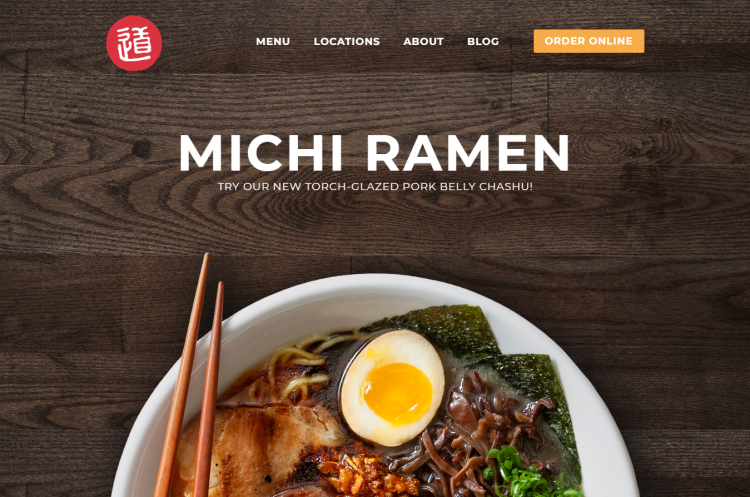 Michi Ramen, one of Austin's go-to noodle soup spots, quietly opened another takeout ramen shop up in Pflugerville. They have a very simple website yet gives you what you might be looking for, their menu. They have all the options you can ever think of. From their ramen choices to types of drinks you'd have.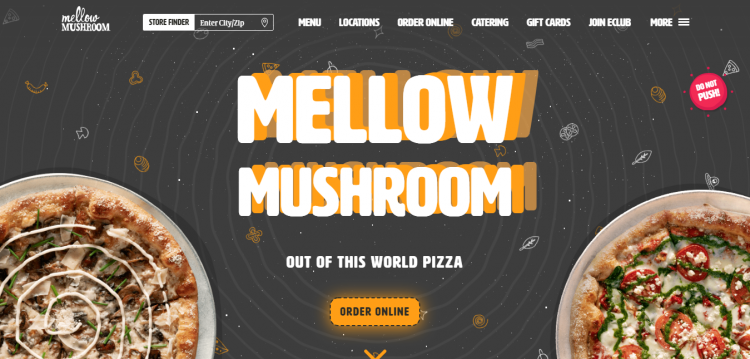 Mellow Mushroom Pizza Bakers is a restaurant chain that was established in 1974 in Atlanta, Georgia as a single pizzeria. They have a creative website that is ideal when looking for restaurant website inspirations.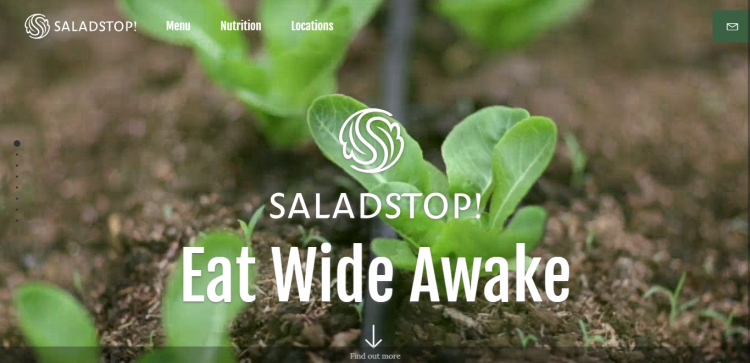 SaladStop! was founded in 2009 with the aim of bringing a new dimension to salads and approach to fast food. Their homepage welcomes you with a video that shows their resources and creating their salads. Their website also features nutritional information for every product that they have on their menu!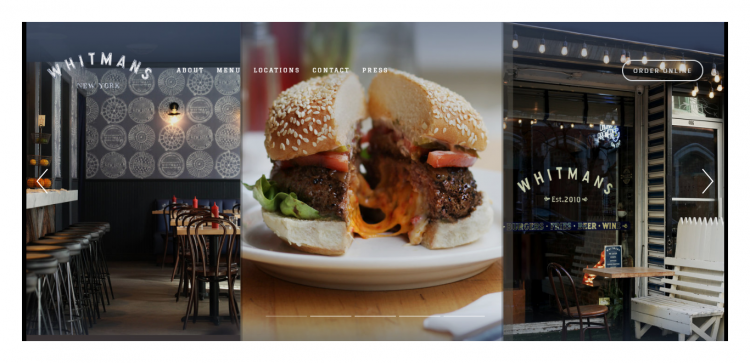 Whitmans Restaurant serves burgers and seasonal fare with a focus on fresh, local ingredients. Their website is filled with savory photos of their specialties which is very important when it comes to restaurant websites. You will be able to see up close their best-seller through high resolution photos on their website.
We hope these restaurant website inspirations has inspired you with ideas on your future website. Are you looking for a web design and development agency to help you build your restaurant's website, contact us and let us bring your ideas to life!