Making a good website is not easy and looking for a good web designer in the Philippines is no exception. You'll need a professional in this field, especially when you're a beginner in the industry because you need someone to guide you on the visual and content of your website. First, let's talk about the 3 different types of website designers; freelancer, design agency, and full-service agency.
Types of Web Designer in the Philippines
Freelance Website Designers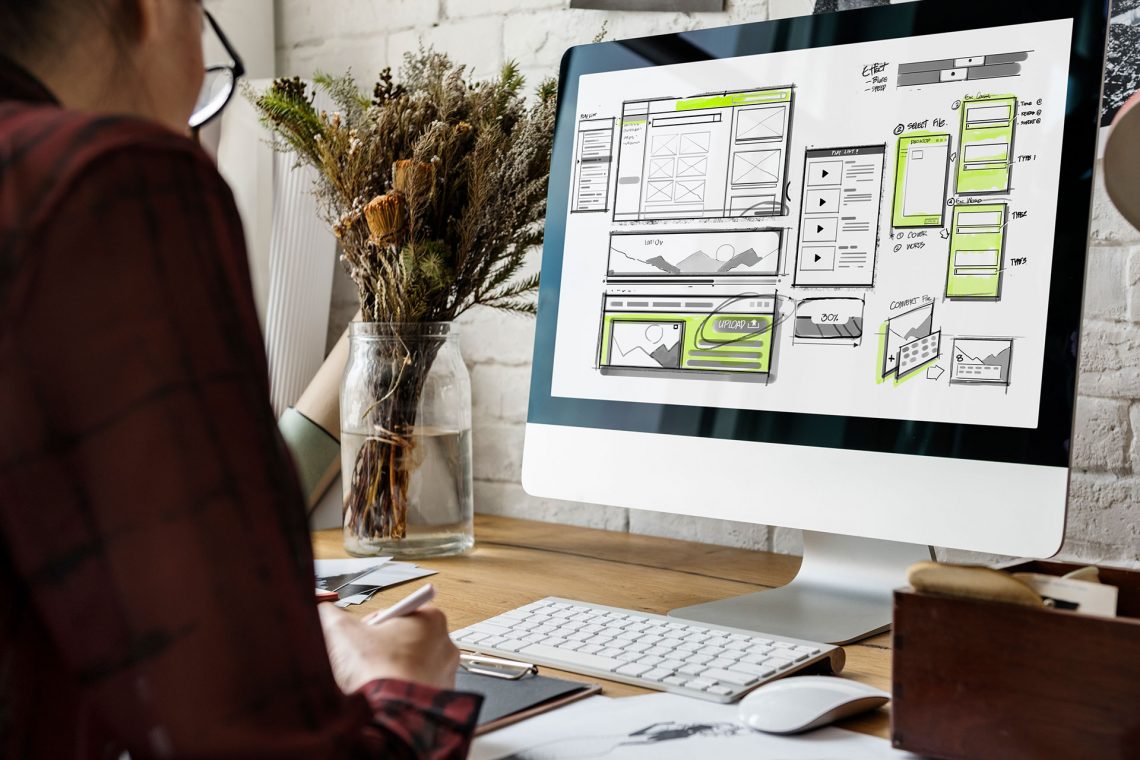 Freelancers normally work alone, remotely, and are the cheapest option among the other designers. A professional freelance web designer will accommodate and help with what you want for your website. Plus, mostly everything is negotiable since you are talking directly to the one who decides. Something to be aware of as well is that they normally work alone, so no one is keeping an eye on them, but themselves. That's why you have to be careful in choosing which one you will hire to work on your website or project because some can be unstable and hard to communicate with.
When to Hire a Freelancer Website Designer? It's best to hire a freelancer if you have good knowledge about websites, how to market, and how it works, etc. Freelancers are specialized in web designing, but most of the time they don't have an idea on how to market them. So having a background or knowledge about websites and marketing will definitely help you produce good to great results with them.
Web Design Company / Agency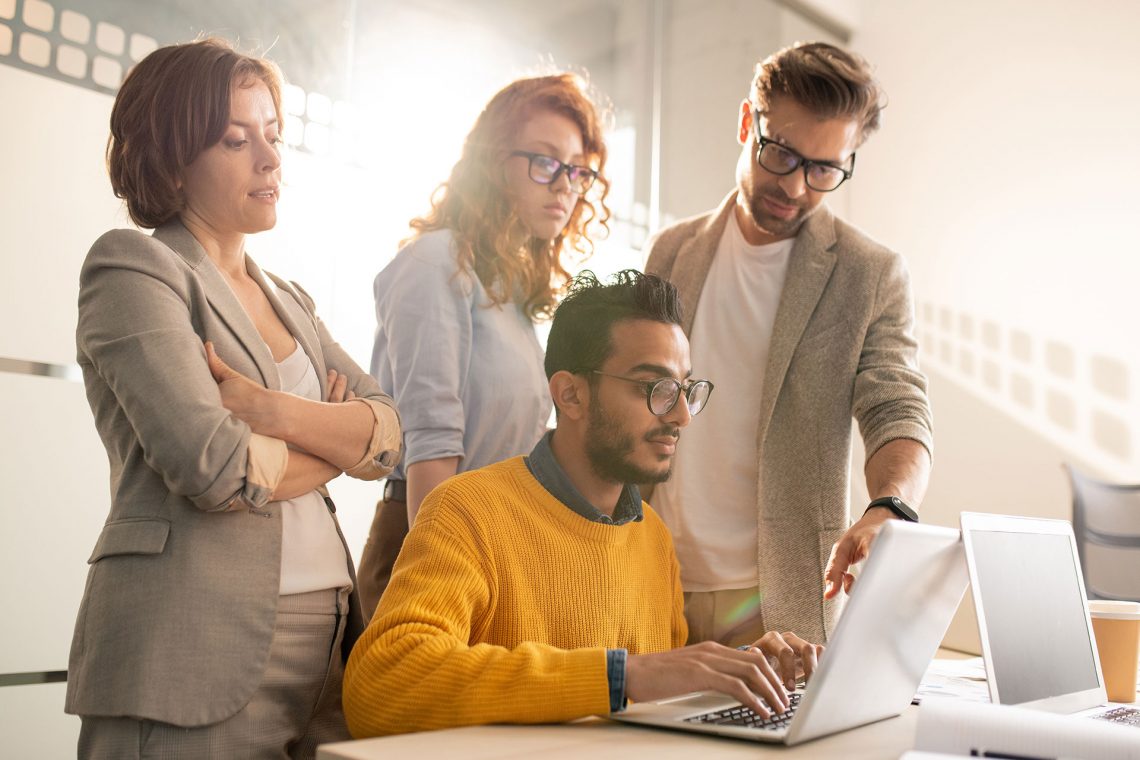 A Web Design Company is a group of people that are truly specialized in designing websites. Normally made up of small to medium size teams and are focused on their customer's needs when it comes to the design and development of the website. A Web Design Company that already spent a lot of years with this expertise is very knowledgeable in creating websites. They are easier to work with because they already have a system on how to manage clients. And since they have been specializing in this field, they offer immediate and effective solution/s to the problem you want to address on your website. You will normally have an account or project manager that will be the representative of their team. But you will only be communicating with one person so that you are able to properly discuss the nature of your business and what you want to see on your website. This will also allow for better collaboration and avoid miscommunications because there's only one person to relay all the specific details.
When to Hire a Web Design Company or Agency? First, if you don't have any knowledge or idea about how websites should be, then it's best to hire a Web Design Agency as they know the ins and outs of developing them. The second is if you are looking into having a consistently reliable website. Because as you know, having a website is just the starting point of all your digital marketing efforts. The third is for peace of mind. It gives a certain assurance knowing that you are dealing with a group of experts and specialized people with a system that's working on the development of your website. You can be sure that the journey of finishing your website will be a breeze. Web Design Agencies can produce good to great results with minimal checking or supervision. Just make sure that you get an agency that is able to accommodate your specific needs.
Full-Service Agency / Company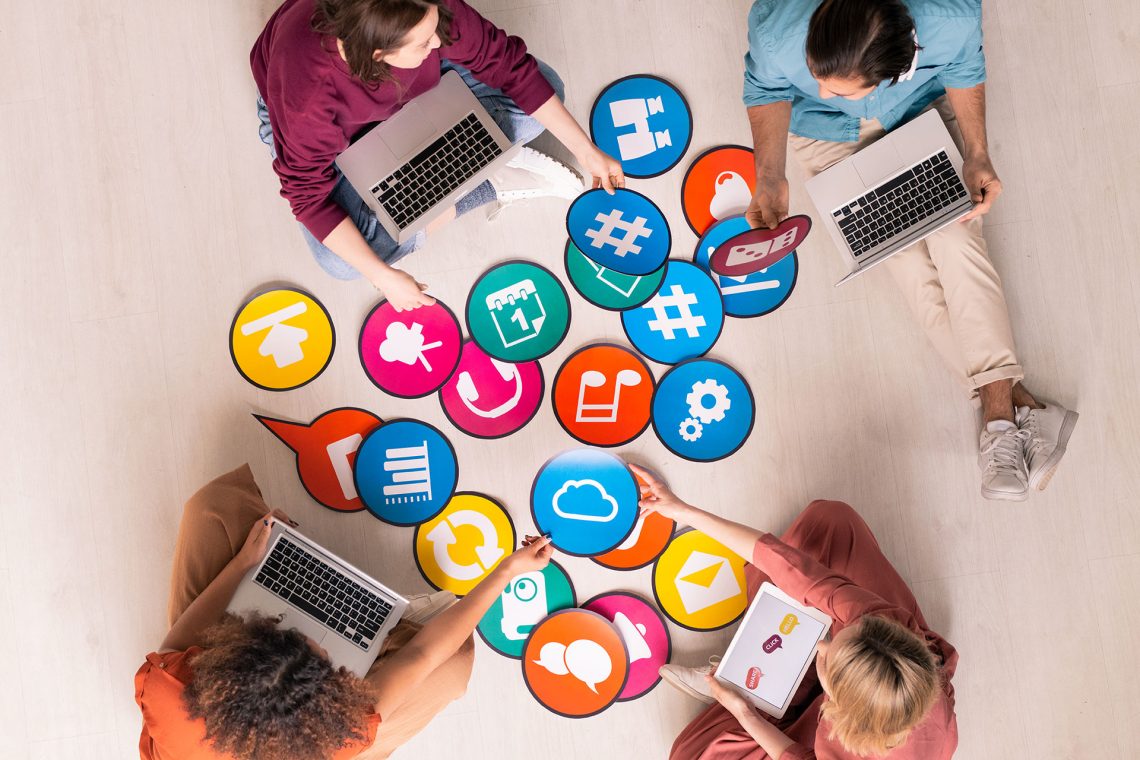 Full-Service Web/Digital Agency focuses on the marketing side of your business in the digital world. It is also beneficial for you to choose a Full-Service Web/Digital Agency if you want to convert and expand your business online. Unlike Freelancers and Web Design agencies, they create strategic content through Web Design, Branding, SEO, Web and E-mail Hosting, Social Media Marketing, Web Security, and other online services. They focus on how you'll get new leads for your website or brand awareness in general that can target your next market (this also helps to return your investment once you reach your goal). Digital Agencies cater to medium to big businesses with a variety of services that they offer. Doing a transaction with them is the same as the design agency. You'll be accommodated by a project manager, and the rest of the team will help create content marketing for your online business.
When to Hire a Full-Service Company or Agency? If you are new to online business and have a good budget, the Full-Service Digital Agency is a great choice for you because they will give strategic and up-to-date recommendations from start to finish and will help you implement what works best for your business. But even if you're familiar with online marketing and have good knowledge about websites, a Full-Service Digital Agency can still help you especially if you came from Freelancers or Web Design Companies because they can offer more than websites. They can help also help you improve your marketing through different channels, like Social Media, PPC (Pay-per-click) Ads, SEO (Search Engine Optimization), and more where it can turn-out faster ROI (Return-of-Investment) for all your online business efforts.
How to find the best website designer in the Philippines?
You have learned the different types of web designers, but how will you know if you found the best one? Here are tips in searching for a web designer for your online business:
1. Plan Your Website
Make a website plan first by researching other websites for inspiration. You can list what page sites you want to combine in a single web page. List down or make a draft sketch of the look of your website that represents your business. You can also think of what type of website you want it to be, such as an e-commerce website, business website, entertainment website, educational website, personal website, portfolio website, etc. Don't forget to plan your budget for the website because sometimes you'll need more services other than the design and development of your site.
If you're having a hard time visualizing the design, you can always consult the web designer as they give the best suggestion that will suit your website. Or you can simply ask them to give references to help you better visualize what design you want for your site.
2. Research their Previous Works
To know if the website designer fits what you are looking for, start researching for their past work/s. In this case, you'll learn how this website designer creates their clients' sites and how they treat them. You also have to check if the design is responsive, which means the website looks good on mobile browsers. Nowadays, websites are required to be mobile responsive because a lot of site visitors are using smartphones. After seeing their work, you'll be the judge if you like how they create a website design, whether it's for a business website, personal website, portfolio website, etc.
Now that you have checked their other works, try checking their clients' testimonials. This will give added insight into the type of work they create for others. You also have to check the overall work they did for the clients to know why they gave them a high review in their testimonial. For beginners in this field, this is a great way to know and be familiar with this kind of service, especially when a lot of their clients speak positively about them and share a great experience, then it is a sign that it is good to choose this web designer.
3. Check their Process
This part is very important especially for starters in digital marketing because you have to know the process of making the website. You'll learn how long it takes to design the entire website for your business. You have to expect that there are a lot of terms you'll have a hard time understanding. Most importantly, you also need to learn these terminologies if you're ready to step-up your business. And don't worry, once you transact with the designers, they will explain to you the terminologies they use to help keep smooth communication.
If your goal is to expand your business online and get more leads for your website, then you can check if they have other services that can help your business. These services can help your business grow in the online industry. Take note as well that there are other website designers that only offer you the developing service and lack services that help your site grow online like the SEO service. Just like freelance designers and design agencies, most of them offer only the design and the development of the website. While in a full-service agency they can give you services that are outside of your own website like social media marketing that will help boost brand awareness.
4. Analyze their Prices
Investing for your own website is like investing in your car and house, but don't let this discourage you. Do the research and find out what budget range you can afford for the online marketing of your business. When researching prices for web design, most agencies have a designated page for that, so it will be easy for you to do computation before contacting them. If other agencies don't have a price range on their website, you can directly inquire with them about the cost. After that, you can compare the prices of the agencies and freelancers and see what would work best for you.
5. Look, Inquire, and Decide
Don't just plainly rely on what you research on the web. It is better to be sure and ask the professionals. When inquiring about them, you will know how the process of web designing works and they will kindly give you references if you are having a hard time understanding these processes. Inquiring with them doesn't mean you'll need to sign a contract right away. Like what we mentioned above, do a comparison of all the agencies and freelancers that you've researched. Once you are done making comparisons, you can decide which web designer is good for your business.
6. The Longevity of their Service
If you have prepared enough budget for your proposal to own a website, you also have to take into consideration if they are going to be available when you need revisions for the design and other contents. Hiring a website designer is defined based on the agreed contract you signed with them. Remember that the services you'll be requesting from them are not free. You have to do research and plan on the cost you'll be spending and how frequently you will be needing their services. Be prepared because sometimes the rate changes. So if you have decided and prepared for the budget of your website, you can start negotiating with the web designer you chose.
Now that we have given you six helpful tips in finding a website designer, here's another tip: avoid sending a proposal that has the feel of no intention in hiring to create your website. If you avoid this, your transaction will be smooth with the web designer/s. Also, be careful in sending too much information, just send the basics first and you can discuss after they have started the process.
We hope your journey in finding a designer will be seamless with our tips. If you're interested in having your own website for your business, inquire now and get a free quote.