Whether you've been thinking about starting an e-commerce business for a long time but haven't technically taken the plunge, or whether this is your first foray into entrepreneurship and you're just now getting the hang of it — you'll need to make careful decisions about which technology platform will become the backbone of your new business. If you're considering building an e-commerce store from scratch, you're probably debating between WordPress and Shopify. While both platforms can help get your online store up and running quickly, there are some striking differences — both in functionality and cost. If you're considering building an online store using the platforms mentioned earlier, we'll walk you through the pros and cons of each platform to help make your decision easier.
WordPress Vs. Shopify
Before we dive into the process of comparing Shopify vs WordPress, it's important to understand that both tools have unique strengths.
Building an e-commerce website can seem like a daunting task. This is especially the case when you consider the amount of time, energy, and resources involved in such a project. However, deciding to take that first step in creating a website or online store doesn't mean you must spend hours learning code or attending expensive courses. There are alternatives to these more expensive solutions, specifically Shopify and WordPress – better known as two of the most popular e-commerce platforms today.
These two platforms have quite a few similarities you may or may not know. For example, both offer some powerful extensions and apps. Shopify offers the App Store hundreds of useful apps, while WordPress offers thousands of plugins that can add many extras to your site. Yet their differences are what give them their unique strengths and weaknesses that allow you to decide which one is the best fit for you.
What is Shopify Best Used For?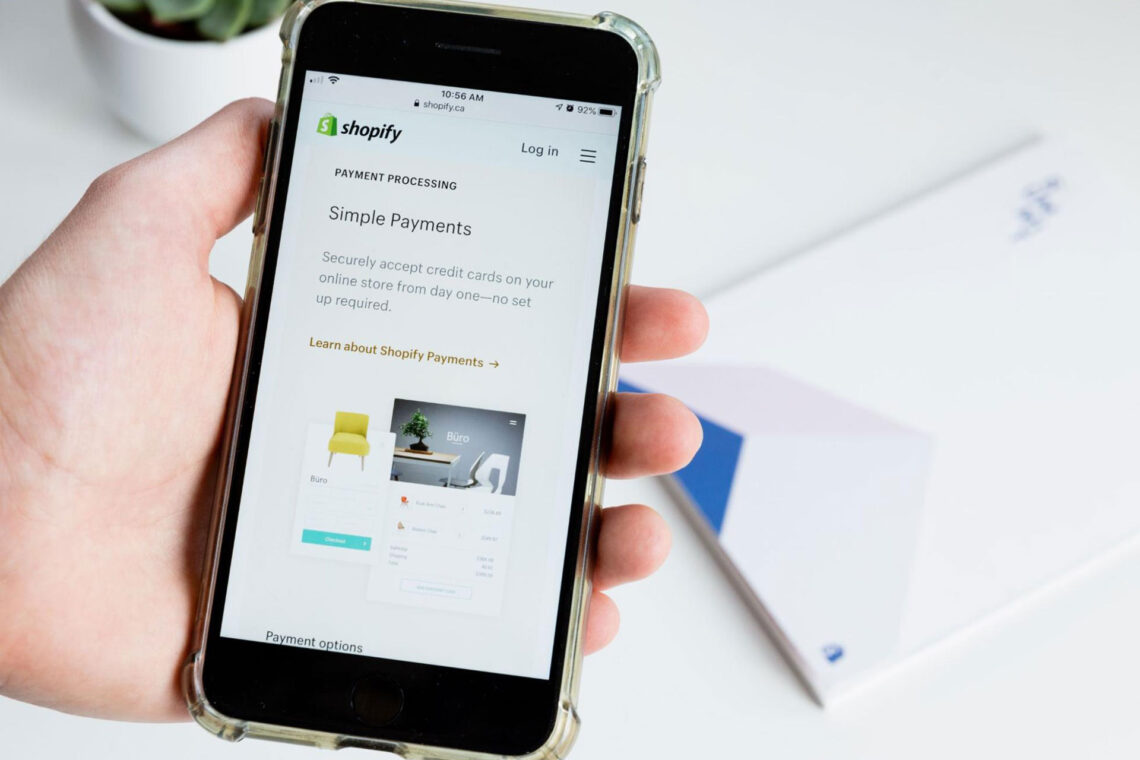 Shopify is one of the best e-commerce platforms for many independent and small business owners. The platform offers a unique e-commerce platform with built-in templates to customize, tons of integrations, and so much more.
Pros
Shopify offers tools that help you create, launch and run an e-commerce store. It includes:
Fast, easy online store design.
Secure gateway payment through Shopify Payments.
Built-in shipping label printing with discounted rates.
Integrated drop-ship and print-on-demand options.
Inventory and product data management software.
Online marketplace selling on Amazon and eBay.
Using Facebook shops and Instagram to sell socially.
An integrated suite of marketing tools will let you target customers through Facebook ads, email campaigns, or abandoned cart recovery.
Using Shopify POS (Point of sale) to sell in-store and at pop-up shops.
24/7 support for customers who need help getting set up or troubleshooting.
Related: Why Use Shopify for Your Website: 8 Practical Reasons
Cons
Since your website resides on Shopify's e-commerce platform, you'll always be stuck with a few things such as:
Pricing / Cost: The cost of a Shopify website varies depending on your business needs, but the 14-day free trial allows you to test out the features without spending any money.
Transaction fees: If you don't use Shopify Payments to process payments for your orders, you must pay an additional 2%, 1%, or 0.5% per sale depending on the size of your store's monthly plan.
Limitations: Store owners can extend the capabilities of their shops by using Shopify apps, but these add monthly costs.
Blogging Features: Shopify's basic blog has limited content creation and management capabilities compared to WordPress, a platform designed for managing large quantities of written material.
Scalability: WordPress is more scalable than Shopify, which means it can handle a larger volume of products, customers, and orders. As your business grows, you will have more options for expanding your website's functionality and capabilities with WordPress.
SEO: WordPress is generally considered to be more SEO-friendly than Shopify. While Shopify has built-in SEO features, WordPress allows for more granular control over your website's metadata, permalinks, and other SEO-related elements, which may give you an edge in terms of organic search engine visibility.
What is WordPress Best Used For?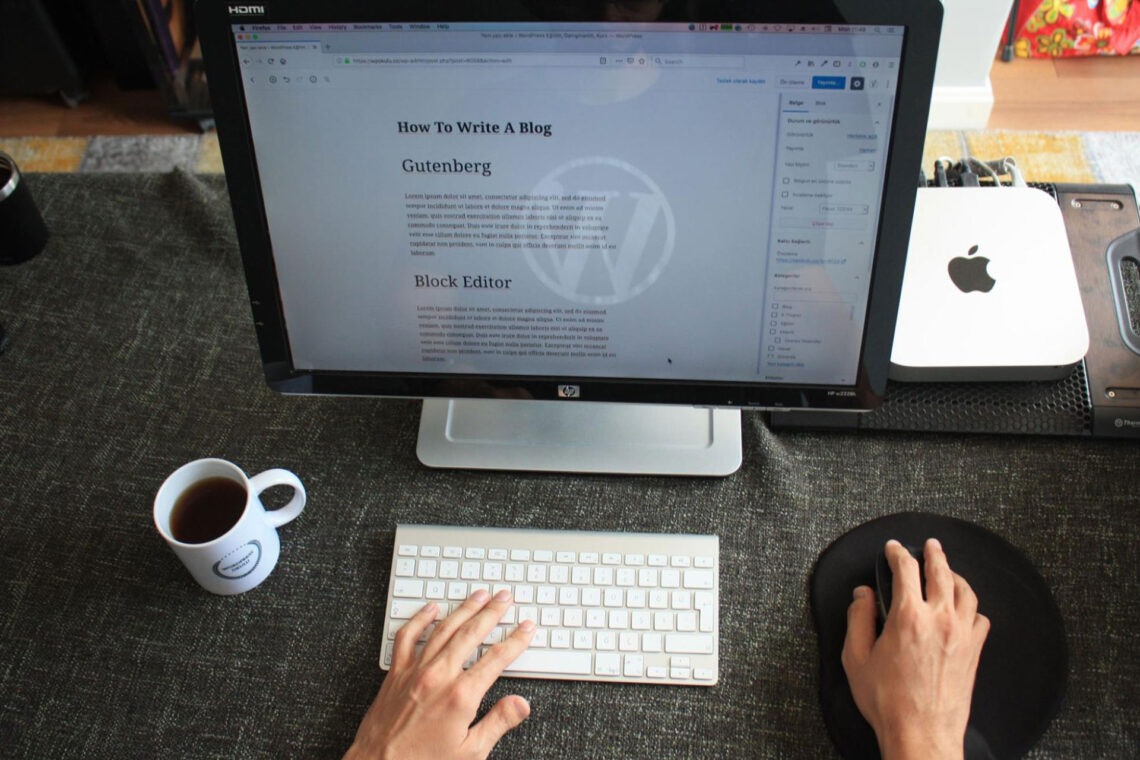 WordPress is a powerful and popular platform for website creation. It's so flexible that it can be used to create any kind of website imaginable. You can build a blog, a personal site, an online storefront, an entertainment/media website, or even a multi-author blog. It also supports responsive website design which allows your website to adapt automatically based on the device viewing size — be it a smartphone, tablet, or desktop.
Pros
There are many ways in which WordPress can power an e-commerce website. Including the following:
Creating a blog and e-commerce site with extensive features for either individual or collaborative blogging.
Increasing traffic to your online store with features such as forums and video channels.
Enabling readers to purchase items directly from your blog by adding buttons, forms, and other call-to-action elements.
Turning any existing WordPress blog or website into a full-featured online store.
Maximizing your earnings by incorporating both affiliate marketing and product sales into one website.
Selling products by working with dropship vendors and print-on-demand suppliers.
Offering your services locally and accepting payment online, requiring deposits or prepayments.
Adding partner advertising or guest posting to your list of revenue streams.
Cons
The versatility that is WordPress' strength also makes it a more challenging platform to set up and maintain, especially compared to Shopify. When deciding between the two platforms for your business needs, consider these factors:
Complexity: WordPress is a more complex platform than Shopify and requires a greater level of technical expertise to set up and manage. While Shopify is designed for ease of use, WordPress is more flexible but requires a deeper understanding of web development, coding, and website management. WordPress is not initially designed for online selling, so it goes without saying that it would need additional plugins that can handle the online store and SEO but can work wonders if you know how.
Maintenance: With WordPress, you will need to handle regular updates, backups, security, and performance optimization.
Limited Customer Support: WordPress is an open-source platform, which means that support is not provided by a single company but there is a large community of developers and users who can provide help and support.
WordPress and Shopify are two e-commerce platforms that each have their own strengths and weaknesses. While Shopify is best for people who want to set up an e-commerce store quickly, WordPress is better suited for people who need more complex features like blogs or websites with large user communities. However, choosing a platform may also be influenced by other considerations, such as:
Pricing
When choosing between Shopify and WordPress, consider costs early on. However you compare the two platforms in terms of features or customer support, there's no escaping that both come at a price, and sometimes this cost can be prohibitive, so let's explore that a bit more:
Shopify
Shopify originally offers three pricing plans:
| | |
| --- | --- |
| Basic | $25/mo. (₱1,450/mo.) |
| Shopify | $65/mo. (₱3,800/mo.) |
| Advanced | $399/mo. (₱23,200/mo.) |
Other additional costs you'll need to keep in mind when you build a Shopify website:
Shopify Premium Theme
$75 – $300 (₱4,300 – ₱16,900)
Shopify Premium Apps and Plugins
$5/mo. – $6,600+/month (₱290/mo. – ₱382,800+/mo.)
Shopify Website Developer / Designer
Starts at $1,500+ (₱87,000+)
$ = USD / ₱ = PHP
A deeper look at the numbers is needed when considering what you're getting with Shopify. You need a storefront and hosting provider that will let you manage unlimited products without issue, Shopify's pricing plans are transparent, and what you see is definitely what you get.
WordPress
It's hard to know exactly what your self-hosted WordPress e-commerce site will cost because it depends on some factors. For example:
The themes and designs you choose will have a significant impact on the cost of your website.
Many companies are offering hosting services, and prices vary widely among them.
For many business owners, a wide range of integrations and plugins is essential to running their stores. If that's the case for you and you need paying plugins, make sure to factor those costs into your planning immediately.
When you set up an e-commerce store with WordPress, one recurring expense will be web hosting — whether you choose to host your site on a shared server or use managed hosting. Managed hosting is fast and secure but costly. Shared hosting is cheap, but it's not ideal for large corporate projects. 
To give you an idea, here's a summarized estimate of costs for a WordPress Website:
WordPress Website Hosting
Self-hosted shared hosting: $5 – $20 (₱290 – ₱1,200 )
Fully managed hosting: $30 – $100 (₱1,700 – ₱5,700)
WordPress Theme
$30 – $200 (₱1,800– ₱12,000) One-time cost
WordPress Plugin
One-time costs: $5 – $500 (₱290) – (₱28,135)Monthly costs: $5 – $150 (₱290) – (₱8,441)
WordPress Website Designer / Developer
Starts at $900+ (₱52,000+)
$ = USD / ₱ = PHP
While it costs money to use other e-commerce tools, WooCommerce is a free plugin, so you might want to consider that if you plan on choosing WordPress. To determine the transaction fees you'll encounter with WordPress, consider what e-commerce payment platform will serve your needs.
Ease Of Use
One of the best things about Shopify and WordPress is that they can both be customized without the need for code. They provide you with a control room or a Dashboard that lets you navigate through and edit your website.
Shopify is very user-friendly because of its additional prompts and tips that tell you where to start. To add products, you can either add them one at a time, uploading product shots and adding descriptions, prices, and variants to each — or import an existing CSV file with all your product information. But of course, that doesn't rid WordPress of its user-friendliness. In fact, WordPress is made for beginners because it provides you with a wide selection of open-source themes and e-commerce plugins such as WooCommerce that allow businesses to transform a basic website into an online store, giving them the ability to add products, a shopping cart, as well as a checkout. Activating the WooCommerce plugin also lets you assign your own team members or manage roles based on the settings. 
When it comes to ease of use, it would all come down to which one of them will suit your preference better. The reality is that both Shopify and WordPress need basic coding knowledge to get your way around if you choose to edit beyond the theme's capabilities. However, it's also worth noting that WordPress offers more capabilities and beautiful theme options than Shopify. In addition, with Shopify, opting to edit something that's beyond its capabilities will be a challenge compared to WordPress.
Both of them come with ease and difficulty, so if you don't have time to learn all of the WordPress and Shopify tricks, hiring a professional would probably be best.
Templates / Themes
When it comes to themes and templates, both WordPress and Shopify have different options. WordPress offers a wide variety of free and paid themes and templates that can be customized for e-commerce websites. They have a range of features and functionalities. On the other hand, Shopify offers a more limited selection of themes and templates, specifically designed for e-commerce. These themes are optimized for mobile and are easy to customize, with features and functionalities tailored to e-commerce businesses. While WordPress offers more customization options, Shopify's themes tend to be more expensive compared to WordPress's.
E-commerce Tools
The Shopify and WordPress e-commerce platforms have a lot to offer, but let's look at just some of their features. With Shopify, you get all the amazing features that you would expect from a tool, such as email integration and ready-made templates that were designed specifically for building e-commerce websites. It also helps you manage your inventory, add detailed descriptions and images for products, set up custom accounts for customers, organize items into categories, and so much more. Shopify is great for beginners because it lets you set up a basic foundation for your business.
WordPress, however, will depend on the plugin you use with your WordPress account to access e-commerce functionality. WooCommerce is usually recommended by experts as the best option for most people, but other plugins are also available. Not many WordPress users are aware of the e-commerce functionality plugins can offer. Instead, they turn to platforms like Shopify and Wix. Although these options are easy to use and have apps to easily build your store with, they don't have the same capabilities as a fully-fledged website on WordPress. This is because you rely on the platform to provide all the features. However, using plugins for e-commerce will provide you with more features and a better layout.
Related: Shopify vs. Wix: Which is the Better Option for Your Website?
Ultimately, It's difficult to say whether Shopify or WordPress is best when it comes to tools for e-commerce because the choice of platforms depends on your plugin selection.
SEO and Content
When it comes to SEO and content management, both WordPress and Shopify have their own strengths and limitations. WordPress, being a content management system, offers more robust SEO options and flexibility for creating and managing content. It allows for the use of SEO plugins and the customization of meta tags and descriptions. On the other hand, Shopify's SEO options are more limited, but it does offer basic SEO settings and the ability to customize meta tags and descriptions. In terms of content management, WordPress offers more flexibility and options for creating and managing pages, blog posts, and other types of content. Shopify, being primarily an e-commerce platform, focuses more on product management and less on content management. Overall, both platforms can be optimized for SEO and content management but WordPress offers more advanced options.
Payment and Transactions
Shopify provides a good array of payment options but you are charged extra normally per transaction. With WordPress, there's always a way for a payment gateway to be implemented, making it flexible and manageable. All-in-all, when you talk about payment options and transactions, both of them are at the same level.
Customer Support
Shopify's customer service has always been rated favorably among beginners and experts alike. With helpful tips, abundant tutorials, and high availability of support, Shopify is sure to be able to meet the needs of everyone looking to get started. However, this doesn't mean that you won't need some assistance when setting up your online store.
Of course, this is not to say that WordPress doesn't offer a high level of quality. While it doesn't offer phone assistance, WordPress still offers valuable resources such as tutorials and forums to help users find the answers they need. Typically, you can also get support from the one who developed your website or plugin.
That said, if you're looking for quality support, either of these options should be sufficient for your needs.
Conclusion
Ultimately, it all depends on your needs and how you plan to use your e-commerce website.
Shopify's main strengths are its controlled environment and is easy to understand and maintain, but at the same time, Shopify's very same strength can also become its weakness because you can only develop something based on what it offers and allows. As with WordPress, it is flexible and enables its users to have full control over their website and data — which basically means that any possible features of your choice are allowed. Yet, same with Shopify, WordPress' strength can be a weakness — and with its flexibility, also comes other parts that are highly technical, especially for those that are just starting to get their way around WordPress. But hey, with something as flexible as WordPress, you can still find parts that are entirely easy to use. Otherwise, there's no shame in trying out both platforms. We would definitely recommend trying them out before settling on one or the other. If nothing else, you'll get a much better idea of what each platform has to offer — and what's right for you.
Do you need help with your WordPress web design or Shopify website design? Contact us now! We're happy to help.