Over the years, Ecommerce has grown and developed, hence why different Ecommerce business models have also been created to widen the opportunities for retail businesses. This now leads to what we are going to discuss in this article: dropshipping.
What is dropshipping?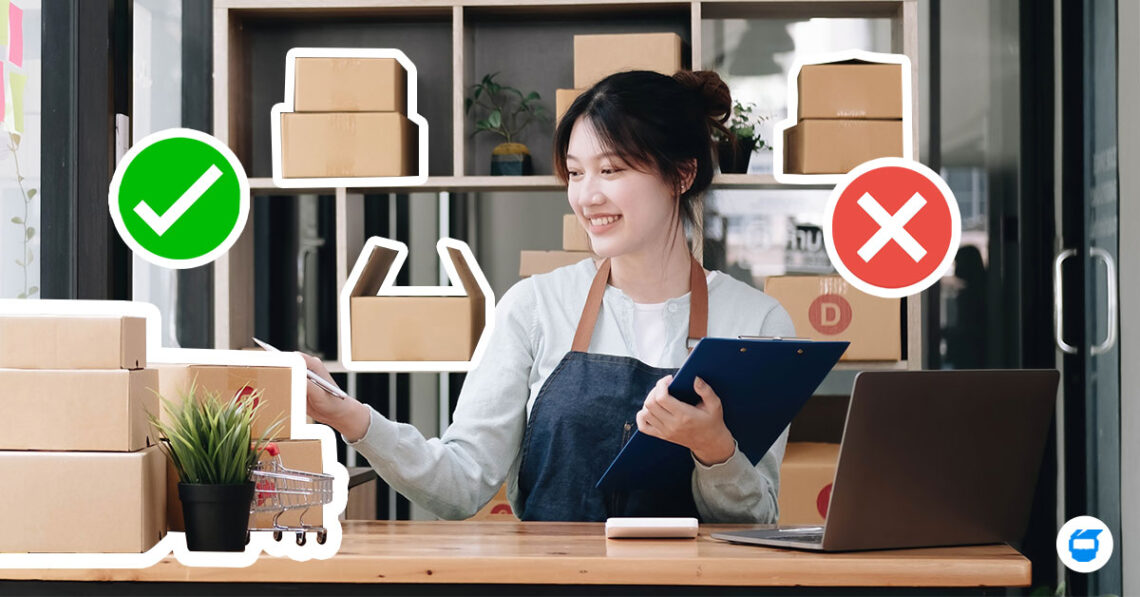 Dropshipping is one of the common methods of order fulfillment wherein the retailer or store doesn't keep any of the products they sell in stock. On the other hand, when a product is sold, the retailer purchases it from a third-party distributor, a.k.a the dropshipper. This means that the third-party distributor controls all of the orders, then ships them to your customers. However, it's important to note that dropshipping is not in any way an e-commerce replacement as it is simply another Ecommerce business model. Dropshipping is also considered cost-effective for retailers because you only need to pay for the products that are able to sell, making it a low-risk kind of business approach, especially for start-ups because you won't have to worry about large running costs.
Having learned what dropshipping is mainly all about, let's get to know its pros and cons for Ecommerce marketers:
Pros of Dropshipping
Dropshipping is a flexible business model because it is not limited to the location and you can manage it wherever you are across the globe. You can get suppliers and even outsource workers overseas. What's more is that you also have a very wide array of dropshipping products to sell and offer to your target market, such as furniture, beauty products, electronics, and more. You just simply need to test out which ones will most likely draw the attention of your market and what particular products they may be looking for.
Can Grow Your Business Easily
Anyone who decides to start a business aims to see it grow in the long run. Fortunately, with a dropshipping business, there are great tendencies to grow your business. Since it is the suppliers who deal with all the order fulfillment, even if the volume of order processing increases, you won't have to increase the number of your employees to handle all the added work. Hiring more people to do the work would mean added cost on your end, which is often a struggle for startups and counts as a hindrance to further growth. With dropshipping, you can proceed with growing your business while the supplier does the order fulfillment.
But of course, the convenience that dropshipping provides is not a reason to slack off — because, like any other business, a dropshipping business doesn't grow overnight as it will still need time to develop and you will have to find the right suppliers and products to sell before you see the result in your profits.
Initial capital is a requisite for a typical brick and mortar and Ecommerce business model. You won't be able to properly proceed with a functioning business without the capital to cover all the necessary expenses during your startup such as your inventory. Along with that, you will also need to spend on other things that will support your business's daily operations from the moment you start. On the other hand, with dropshipping, you won't be troubled by the number of startup costs. Rather, you can just allow your remaining budget and time to other essential matters for your business such as its branding online and web design.
Cons of Dropshipping
Brand Loyalty Can Be Difficult to Establish
Brand loyalty is important to establish for every business because it is for this reason that customers come back to your business even when other competitors who offer the same products and services arise. However, given the way dropshipping works where the suppliers do all the order fulfillment, it will be difficult to establish the kind of brand loyalty you want to achieve.
Chances are, your suppliers will be the ones to receive the credit, especially if the products and services turned out to be very satisfactory for the customers. This may result in your customers turning to the company that manufactured what you're selling, instead of actually trusting your brand itself. You will also need to work harder in building up your brand reputation since a dropship business is usually presented with fewer branding opportunities.
Not Much Control Over the Shipment Process and Branding of Your Business
The way dropshipping is done may be beneficial to the retailer in the sense that they are spared from the hassle of having to do all the packing and shipping of orders. But the downside to that is you don't have much control over what transpires in the shipment process. Since you were not the one who took charge of how the products were prepared and shipped, it's difficult to oversee the whole process and provide efficient damage control, which may lead to some unforeseen problems such as shipment quality issues. This affects your branding and how you are presented to your customers, making it hard to earn their satisfaction.
You Rely on Other Companies
One of the most important things that every business should have is branding and identity as it helps them stand out from other competitors. However, it can be a problem when you don't have much control over some of the aspects of your business. With dropshipping, you tend to rely on other businesses (the suppliers or distributors) to facilitate your business and place limited control on your end. Being reliant on other businesses to fulfill your order also puts a lot of limitations on your customer service.
Are you looking for someone to help you with the ecommerce website development of your business? Contact us today, and we'll be glad to help you!