If you are looking to set up an online store, you have probably heard about Shopify. The brand is now so big that everyone knows about it, but what about Wix? Wix is no newcomer to the game and has been offering a similar service for a lot longer than Shopify. If you are new to ecommerce, then you will want to know which one of them offers more value for money. In this article, we'll discuss the benefits and drawbacks of both platforms.
Shopify vs. Wix?
Shopify and Wix are two of the most popular website hosting platforms, both promising to give you everything you need to build a website or online store — and without needing to code. Both can be used as a complete hosting platform if you're starting businesses that don't require e-commerce capabilities, but Shopify is more tailored towards e-commerce in general. Shopify is a web hosting platform that lets you build an online store without any coding knowledge. Wix is a drag-and-drop website builder that helps you create an online presence. These platforms help you sell products and manage inventory, although they're designed to address different markets. Shopify is intended for online stores while Wix is meant for everyday business use who need a website or a landing page.
Shopify: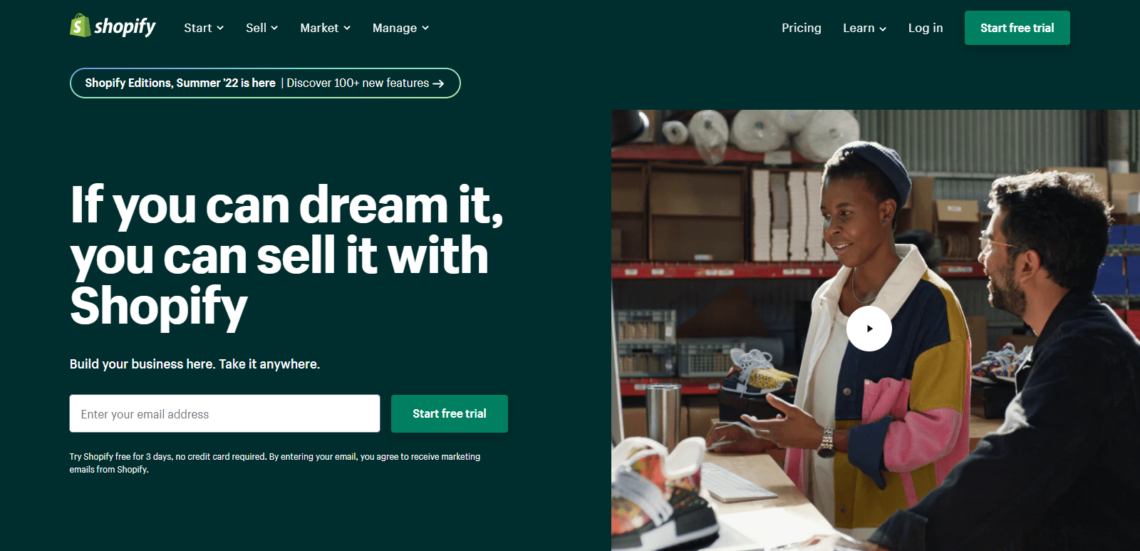 Shopify is a powerful, yet easy-to-use ecommerce platform that allows anyone to create an online store and sell products. With Shopify, you can sell in physical locations using the point-of-sale app and hardware. The platform syncs all your inventory and sales, so you can manage your store(s) from one account on any device.
Shopify offers three pricing plans:
Basic Shopify: $29 USD/month
Shopify: $79 USD/month
Advanced Shopify $299 USD/month
Wix: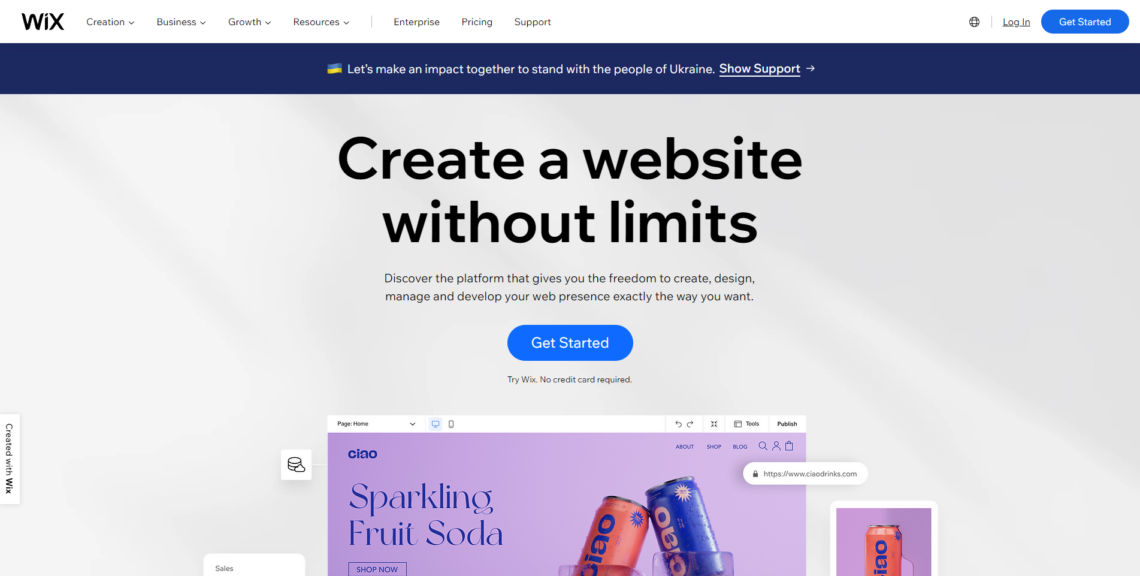 Wix offers everything needed to set up a website with ease — from creating your site to marketing it. It has user-friendly drag-and-drop tools, over 500+ ready-made templates, and advanced SEO tools to help you build your website without either having specialist skills or hiring a web developer. Wix accelerates the web development process and gives you the creative freedom to build the website you desire.
Wix offers three business plans:
Business VIP: $35 USD/month
Business Unlimited: $25 USD/month
Business Basic: $17 USD/month
The more expensive plans offer more features and storage. These include the core features, domains, and storage — everything you need to create a great site. The more expensive tiers include additional features like premium templates and SSL security.
What is Shopify best used for?
Shopify is everything you need to sell online, including a customizable store, payment processing, and shipping tools. With Shopify, you can sell in many different ways and in many places, from your own website to social media platforms. Setting up your business with Shopify is easy, and with its powerful inventory management system and built-in shipping options, you can rest assured that all of your products will arrive in perfect condition at their destinations. It is the leading cloud-based, multi-channel commerce platform designed for small and medium-sized businesses. Merchants can use Shopify to easily and effectively launch online stores, manage inventory, process payments, grow their sales, and engage customers.
What is Wix best used for?
Wix is best for businesses that want the ease of a drag-and-drop website builder with powerful features. It has the widest selection of high-quality templates designed to help your business stand out among the crowd. If you already have a domain name and hosting, Wix can make it easy to get started as quickly as possible. Business websites are their specialty, and it shows in the sheer number of templates available for different industries. Perfect for small businesses that just need a simple template setup and don't have time or money to invest in expensive professionals.
Wix is a platform that allows you to create a personal or business website with just about any type of design you can imagine. This flexibility is due to Wix's wide selection of templates, as well as its intuitive editor, which makes it easy for anyone with basic computer skills to do almost anything they want with their website. If you want an account for your business, this platform gives you all the features you need for running your company's website, including the ability to manage multiple domain names from one place. And if you want to dive into more advanced web development and coding, there are even tools that allow users to perform simple tasks such as uploading files or creating forms.
Payment Options:
Wix is a trusted business platform with over two million users. It supports Square and charges zero transaction fees but has only a limited number of payment options. Shopify beats Wix with the sheer number of payment options it offers! While Wix's lack of transaction fees and support for Square is a step in the right direction, Shopify still has more options.
Shipping Options:
Shopify beats Wix when it comes to shipping options. Whether you're looking for a way to pick up orders at the store, deliver locally, or send products overseas — Shopify has all of that functionality built in. With Wix's reliance on third-party apps for many aspects of its platform (including shipping), it falls short here against Shopify's powerful feature set.
Marketing Features:
Wix simply offers more than Shopify — particularly when you consider the superior blogging features and the power and simplicity of Wix Ascend, offering all your marketing tools in one manageable place. Shopify relies heavily on third-party apps for marketing. While this does give you lots of flexibility, it's hard to compare the two platforms fairly with so many apps flying around.
Security Measures:
Wix and Shopify both provide plenty of measures to protect your online store, so it comes down to your preferred interface and which product offerings suit you best. Wix and Shopify have free SSL, PCI Compliant, and built-in security measures. They are both known for providing their users with a great hosting experience. However, while they both provide standard security features such as SSL encryption, malware protection, and firewalls to prevent attacks, Wix and Shopify have additional built-in security features such as protections against brute force attacks and unauthorized logins.
Customer Support:
Having around-the-clock support with Shopify is great, but it's the quality of Wix's customer service which makes it the winner. A more comprehensive help center and support directly in the editor would mean that Wix tops Shopify here. Shopify's 24/7 phone support and live chat are huge perks, but Wix's Help Center is even better — with hundreds of articles and videos to support you around the clock.
Conclusion:
Wix is a great tool for anyone setting up a new small business. It's easy to use and gives you tons of creative freedom, making it perfect for brand-conscious entrepreneurs. With fully customized websites, domain name services, blog sites, and e-commerce features, you can build a complete online presence for your business — without having to spend time learning code.
Shopify is a great ecommerce platform for larger businesses looking to grow and scale their business. Shopify is considered the most powerful ecommerce solution out there, and it isn't hard to see why. It comes with a nearly unlimited list of features, has excellent customer support, and recently opened up its platform to third-party developers with the launch of Shopify apps.
In the end, it all comes down to personal preference. Many will choose Shopify because of its design template site, but others might find that Wix is better for their needs. The choice between these two platforms ultimately boils down to what you will be using it for and what features are most important to you. Ultimately, the decision is yours, but this comparison should help get you started.
Do you need help with your Shopify website design or Wix web design? Contact us now! We're happy to help.