Trainstation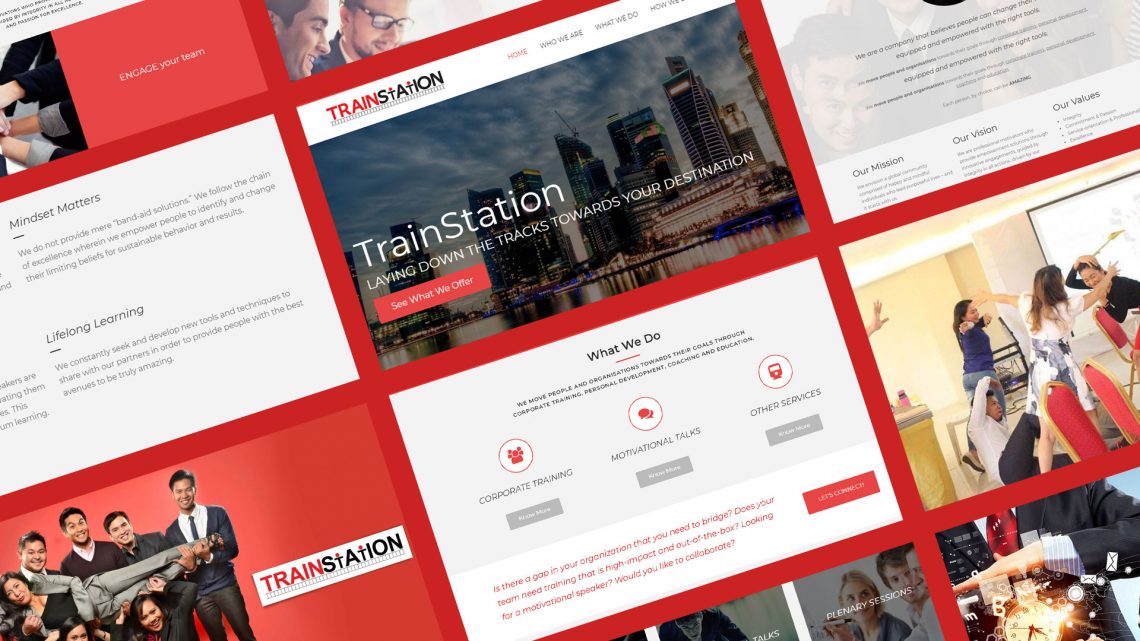 TrainStation is a motivational marketing company that specializes in corporate and public training workshops for organizational development and personal enhancement. They are a motivational training and marketing agency in the Philippines, as well in Singapore and Hong Kong. Being a motivational marketing company, they are there for people to motivate them for better results that will help their lives. But this did not reflect on their website, it was kind of static and not interactive for user experience and engagement. Therefore, change must be made.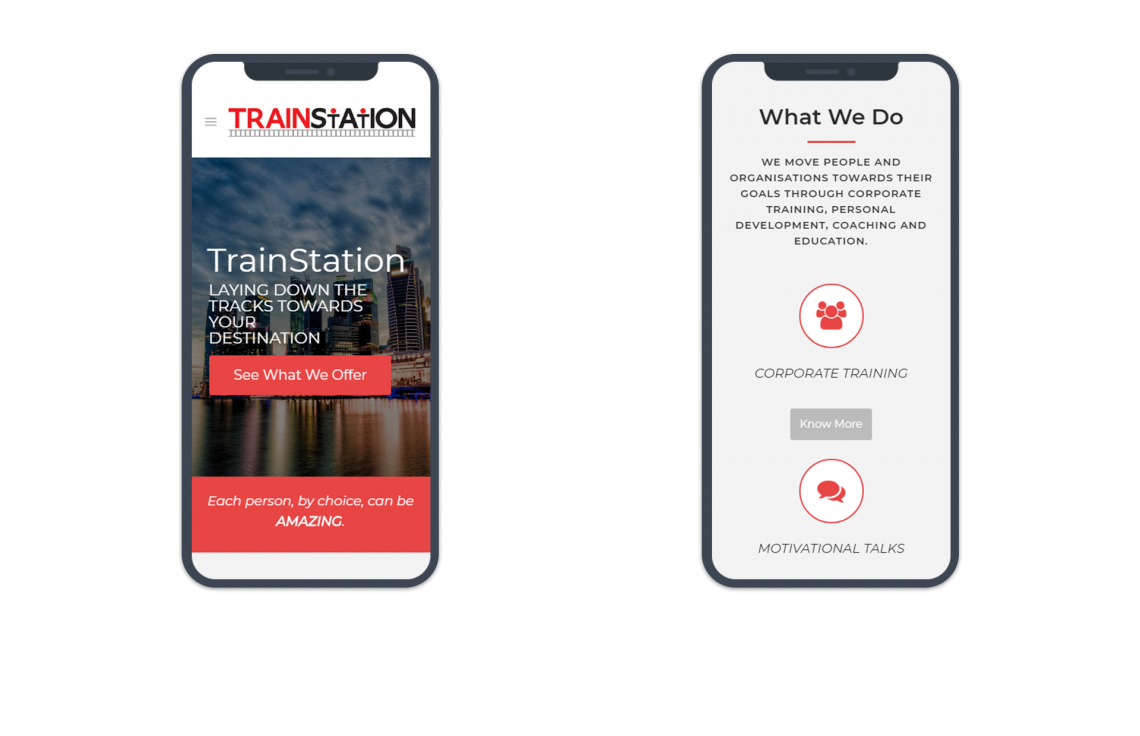 The Challenge
They had no website for their Singapore branch. Their website was outdated and not interactive as well. It is important have your website reflect your company since it is your future clients' way of knowing about your offers and services.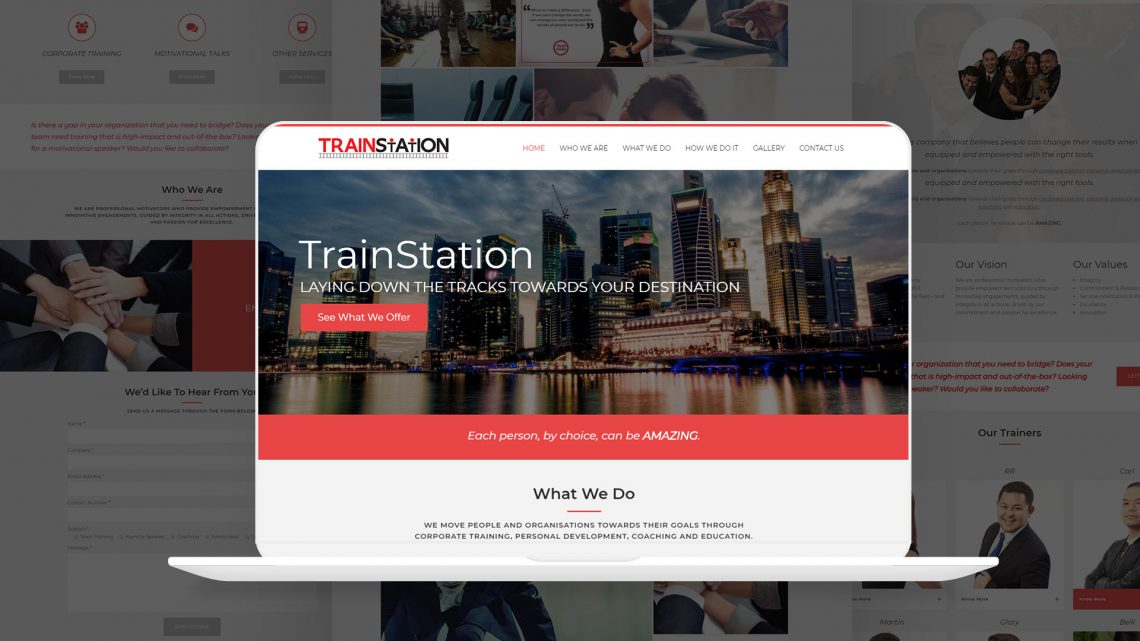 The Process
To start redesigning their website, we collaborated with them in order to know their goals and what they want to achieve when users visit their website. We built a Mobile Responsive CMS Website for them, making the website compatible for all types of devices from desktops to your mobile phones. We redesigned their website making it a more updated with a modern look. From collaborating with TrainStation, we focused on their website's goal which is to enhance user experience and drive the action towards inquiry and conversation.
The Outcome
All website owners want their websites to be innovative, creative, cutting-edge and that can showcase what the user wants and needs to see. TrainStation was happy and satisfied with how their website turned out. It is now more engaging for users to browse through their website and know more about the company itself.