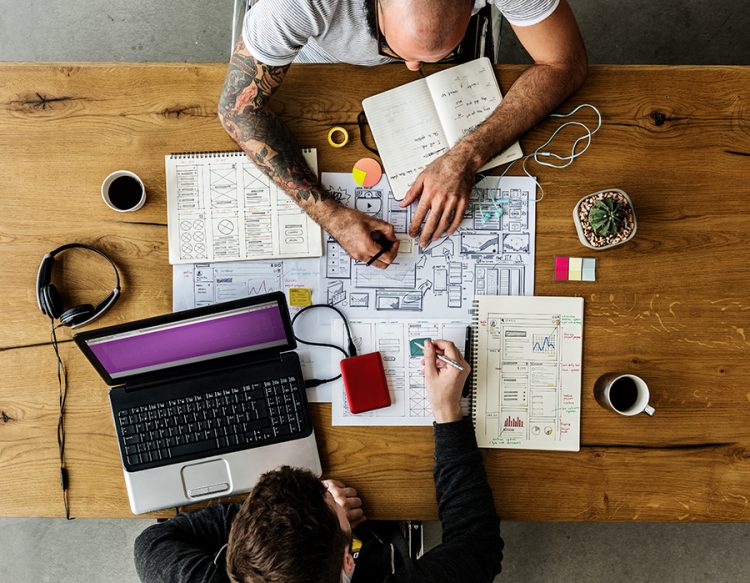 There are so many people traveling these days, most of them resort to researching what they need through websites. Whether it is booking a hotel or flight, websites are the first thing people go to. Aside from that, people are fond of reading some lifestyle blogs, usually about reviews about a product, a service, or places that they might be going to on their travel.
Whether you own a travel agency, a hotel, has a passion for traveling or just lifestyle blogging, continue reading for this blog is for you. In this article, we will be giving you 15 travel and lifestyle website inspirations to inspire you for your future website.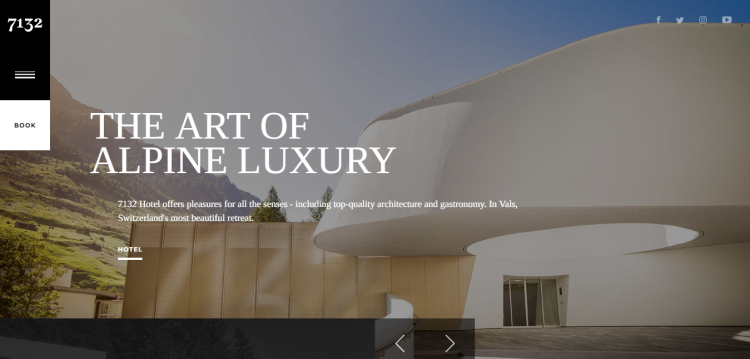 Remember one of the website trends of 2018 that web designers/developers tend to take a step back for they see it tricky? Broken Grid layouts. This website is not afraid to pull it off. 7132's website has everything that you need from booking to its blogs. Their side bar is filled with choices that you might want to check out when looking for what you need for your trip.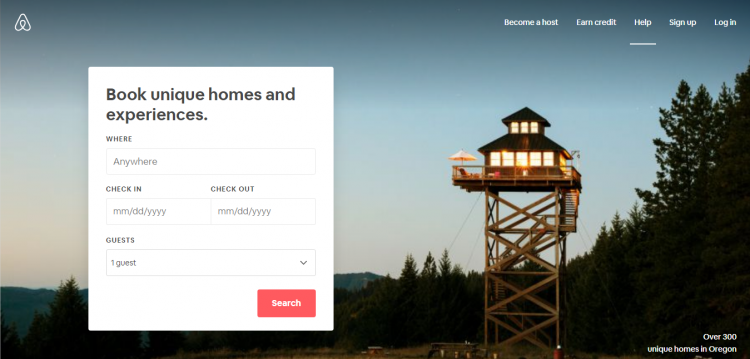 Airbnb is one of the most well-known websites where you can find vacation rentals in different types of homes. Right at their homepage is their call-to-action. Where are you going? Just type the place you are going to and they'll be giving you hundreds of homes available. Compared to other websites that seem complicated, outdated and difficult to find the things you need for your trip, Airbnb has made their website much easy to navigate and gives their users the best experience they can give.
This is somewhat a combination of a travel and lifestyle website. They can help you plan your trip, you can look their blog which as filled with the places they have gone to, or you can travel with the owner herself. What makes this website interesting is its vibrant colors, visually appealing photos and a world map with shaded colors that they've been to.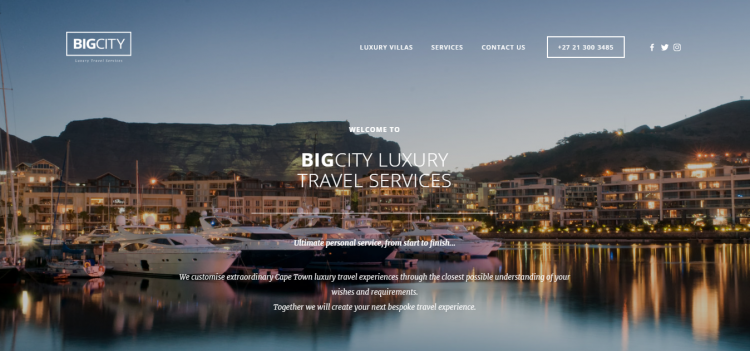 Your website must always reflect your business for it is the door of users to see what you can offer them. First impressions are important as well. If your website is about luxury, then look at Big City's website for inspiration. It is simple, yet their website provides you detailed content of what you need for your trip.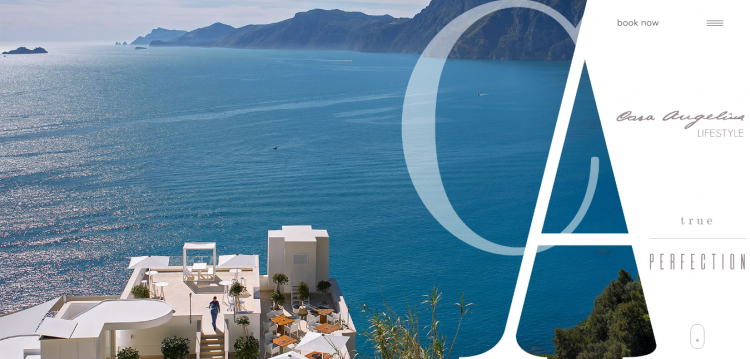 Music that suddenly plays once you open a site doesn't really fit in every website, but with Casa Angelina, they have an option if you want to play their music or not. Their music is calming and soothing that fits their entire website and their business. Their website is also filled with attractive photos which is important especially when you're a travel or lifestyle website.
If you aim on having a minimalist website yet still having some vibrant colors, then add this website to your list. Their website provides actual photos of their cabins. When uploading photos on your website, it is important to have it in high definition or high quality. Having low quality photos tend to make your website look unprofessional.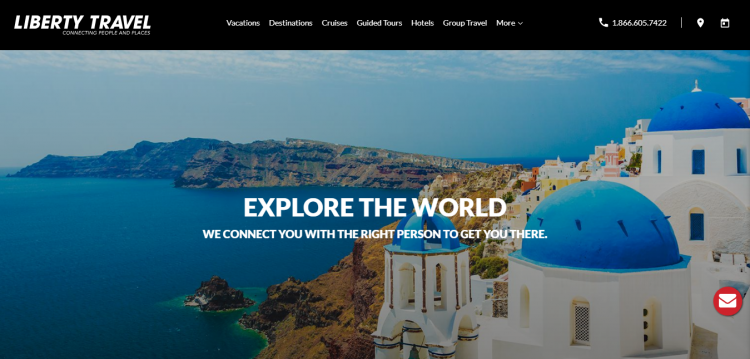 Website owners aim to have users interact with their website, more like, clicking at options especially call-to-action buttons. Liberty travel's website is filled with call-to-action buttons at the proper placements.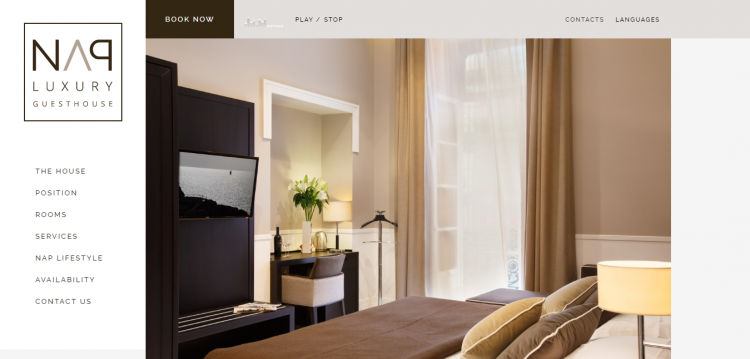 Another luxury website which is minimalist and has incorporated broken grids on their website. NAP's website is organized, which makes it easy to navigate. One of the nicest features their website has is that users can ask for availability without raising their phone to their ear or leaving their home.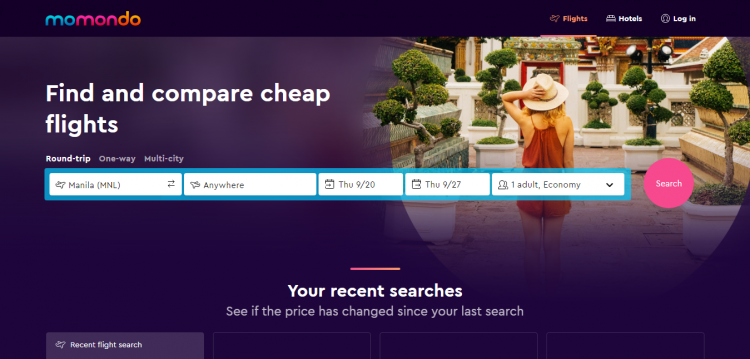 Well-known websites such as Forbes and The Telegraph has named momondo one of best websites to interact with when looking and comparing flight prices. Comparing it to your usual flight comparing website, momondo has a colorful design yet navigating through it is very, very easy. Users can filter what they need when looking for flights and the website even shows statistics of the volume of people are flying on a specific day.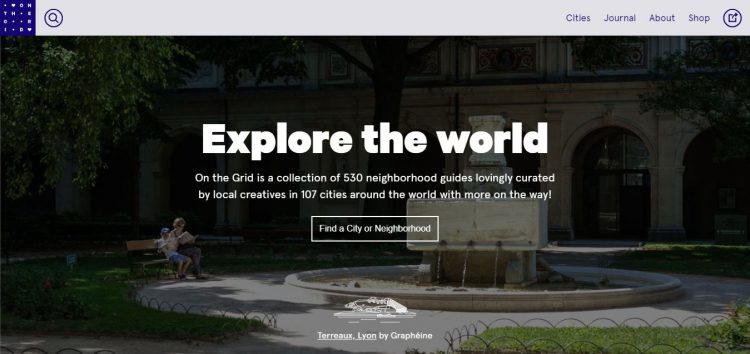 On The Grid is another combination of travel and lifestyle website. Their website provides grids that are filled with 107 cities and clicking on each grid takes you to another page where you can find places you can tour to on your trip. This makes it easy for users to find through places that they can add to their list.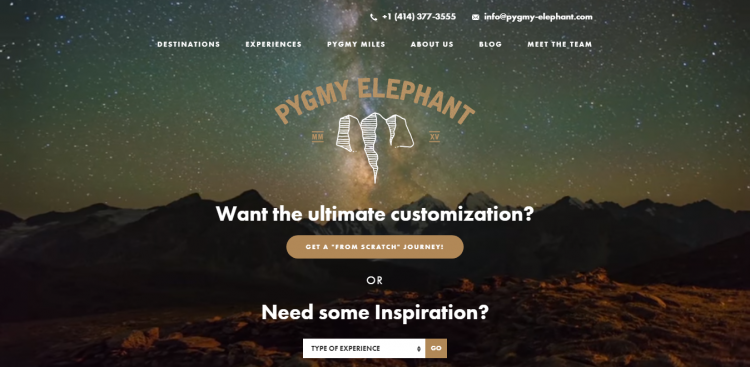 Pygmy Elephant is travel website that can help you customizing and personalizing an itinerary to different places. Bold texts, vibrant colors and an organized website that is great on desktop or mobile, this is one of the travel websites you should add on your top list of inspirations.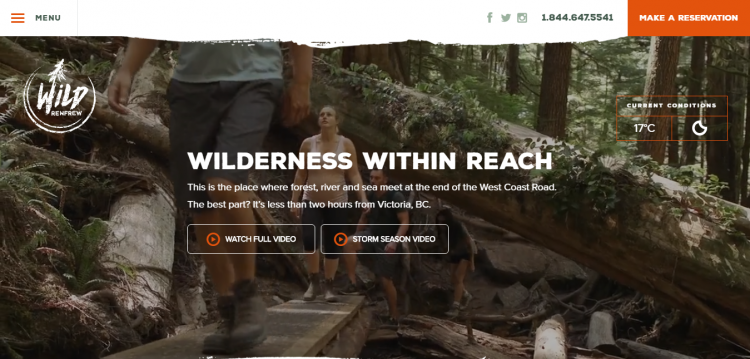 RENFREW is a gateway to ancient forests, epic hikes. People can trek, paddle, comb the beaches, or cast your line. Users love features wherein they can check the place's availability and book right from the website. It makes it easy and hassle free for them.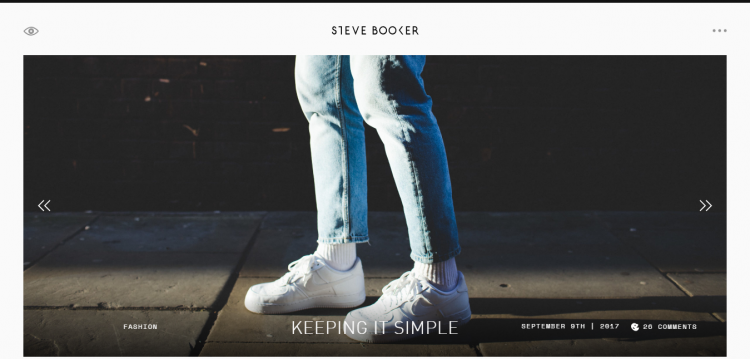 Another minimalist website although, this is a lifestyle blog of photographer and videographer Steve Booker. A very trendy website that is easy to navigate and neatly organized, especially his blog page. For millennials, this could be one of the website layouts they might have in mind.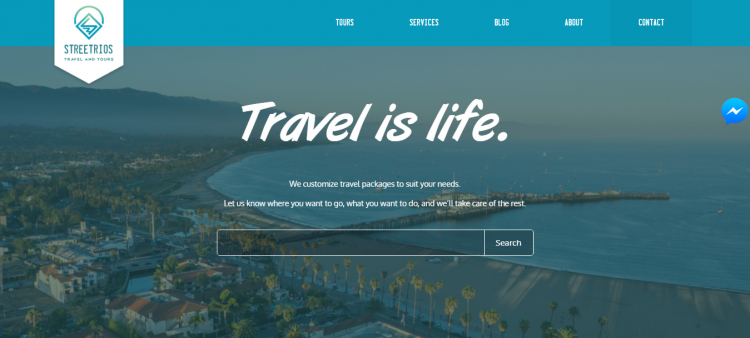 If you are looking for a travel agency in the Philippines that will give you the best travel experience, then this is the website you should go to. Their call-to-actions are right on point. You avail their packages by booking right away on their website.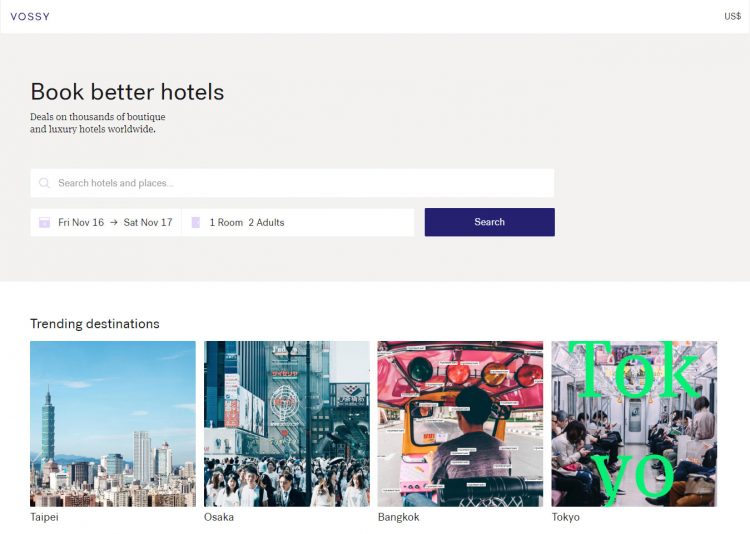 Deals on thousands of boutique and luxury hotels worldwide can be found through this website. What makes their website stand out is whenever you click on one of their options, it shows you different photos of the place, what's around the place and other options below. For convenience, users can book for reservations right straight on their website as well.
We hope these 15 travel and lifestyle blogs has inspired you on creating your website. Are you still looking for more ideas? Talk to us today for we can help you with our web design and development service!