Starting a website is not that easy when it comes to gathering the layout, design, and template you want for your business. Effective, dynamic, and user-friendly websites that focus on user experience are what you want to achieve on your website. Searching for eCommerce website inspirations can help you decide what website design is right for you.
Your website should reflect your business. First impressions on your website are important as users tend to decide if this is a type of website that they can engage with.
Whether you have a new business or are already with an existing one, here are some eCommerce website inspirations for you.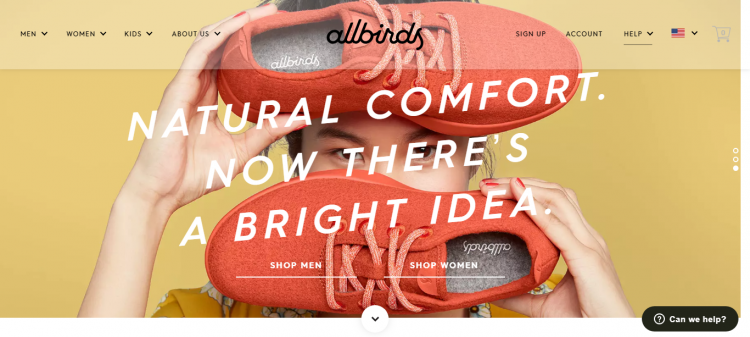 Allbirds is a San Francisco-based startup aimed at designing environmentally friendly footwear. Their best feature is the different simple animations that you see on every page you go to.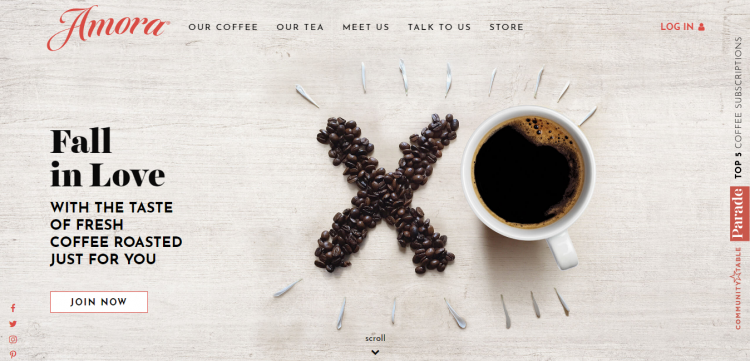 If you want coffee that delivers right straight to your door, Amora Coffee got you. They were established in 2011 and added tea to their store in 2015.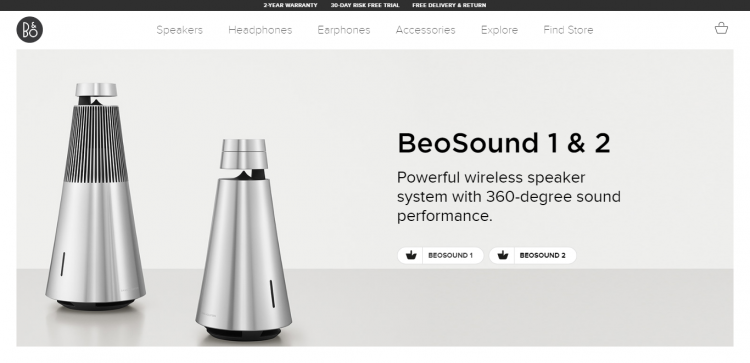 Bang & Olufsen is a high-end Danish consumer electronics company that designs and manufactures audio products, television sets, and telephones.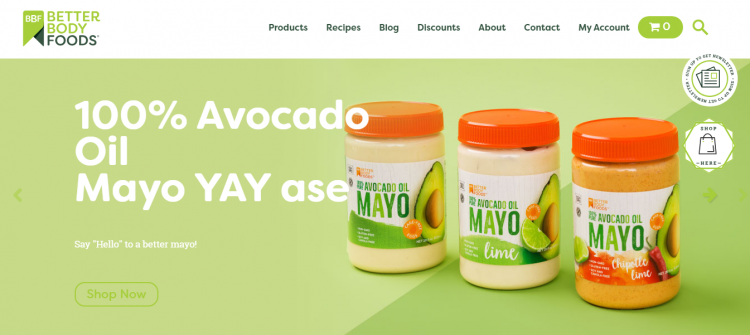 BetterBodyFoods' website is for health junkies or for people who just love to eat! Their website has colorful categories where you can easily choose what you need or what you are looking for.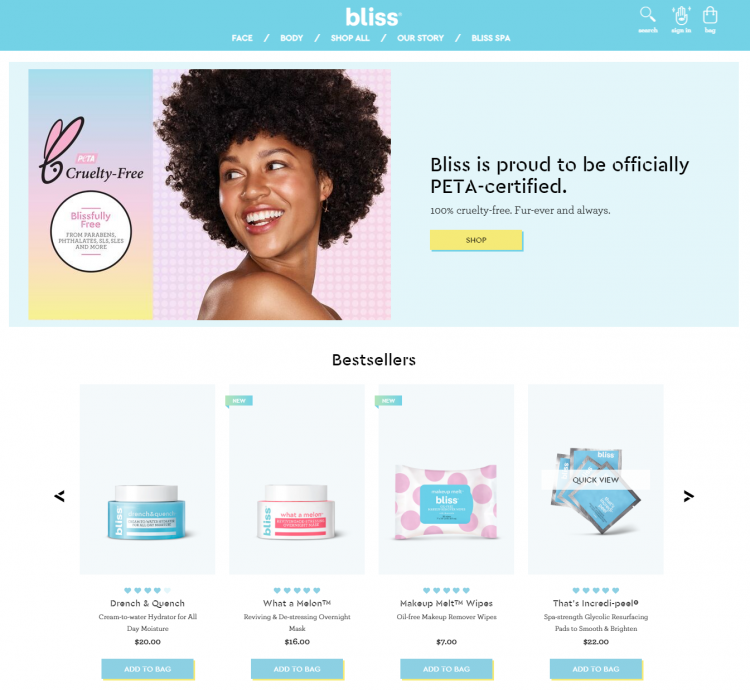 Bliss is a multi-channel spa and retail product company headquartered in Downtown New York. Bliss is giving you millennial vibes through their website that reflects their target audience.

Calepino is an eCommerce website that sells stationery products. Notebooks, pens, and pencils, are made straight from Frace.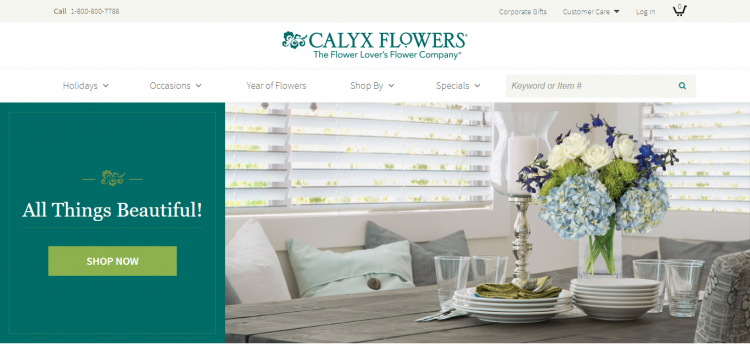 Have flowers delivered to your loved ones or to your home through Calyx Flower' website. Calyx delivers the most luxurious roses that come from Colombia, and the hardiest orchids hail from Thailand.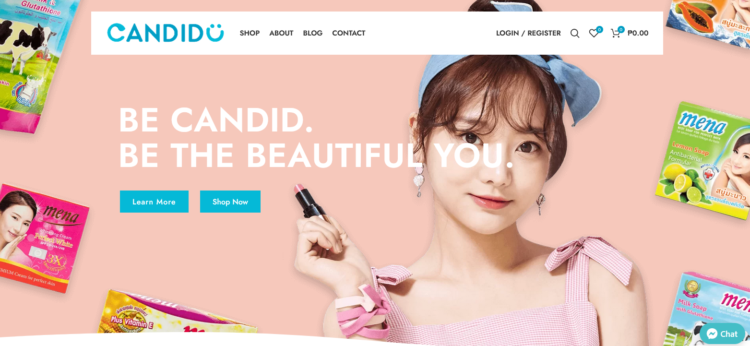 Hence their catchphrase: "Be candid. Be the Beautiful you," CandidU is designed to promote proper self-care in a more authentic and unfiltered approach. They aim to be a trusted source, a go-to for quality beauty and skincare products for local individuals. You can visit their website to check out the products they offer.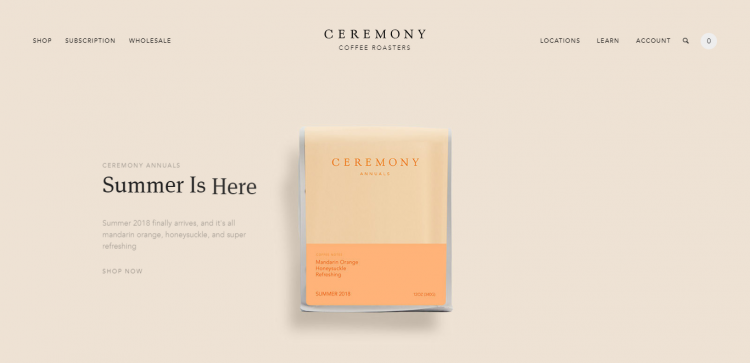 Ceremony Coffee has different new single origins and blends, find a cafe near you, and learn more about brewing specialty coffee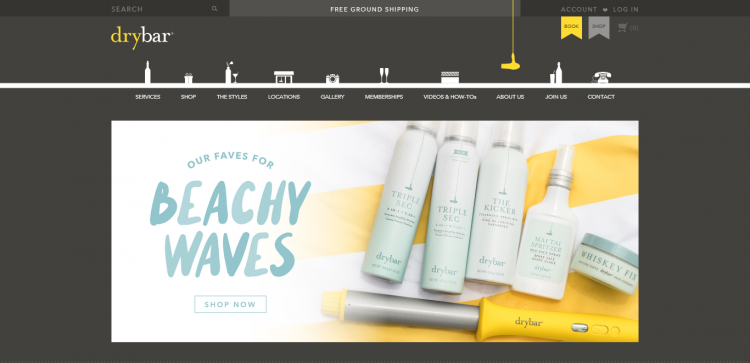 Drybar is a California-based chain of salons that solely provides a hair styling service, known as "blowouts." Try hovering over their icon and some simple animations will show.

Earthbound is a family business that has been in operation since early 2005. The company manufactures high-quality pet bedding, blankets, dog coats, toys, and accessories.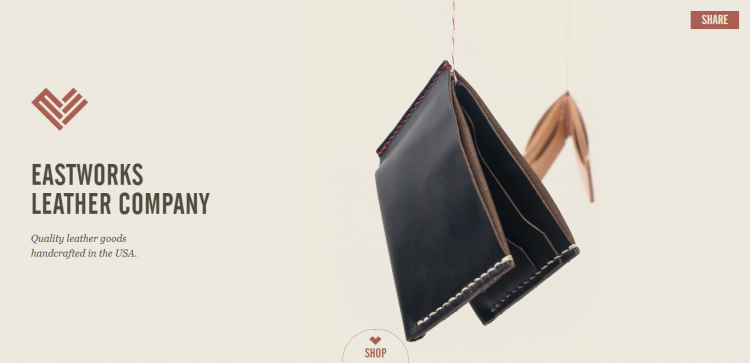 Eastworks products are designed and produced by hand, in Boston. They are 100% handmade leather goods from wallets to key fobs.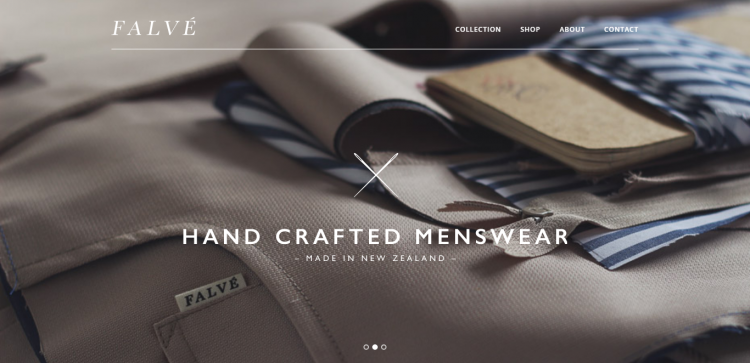 Falvé is a menswear label based in Wellington, New Zealand. Their garments are handicrafts in Wellington – right to their individually stitched buttons.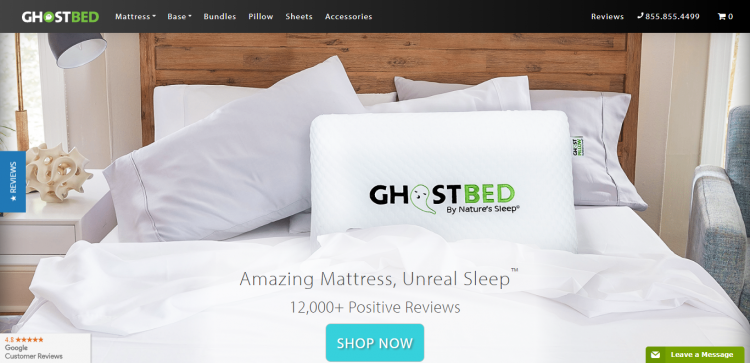 Ghostbed has an eCommerce website that is simple and detailed with everything you need. From their products to customer reviews, they got you covered.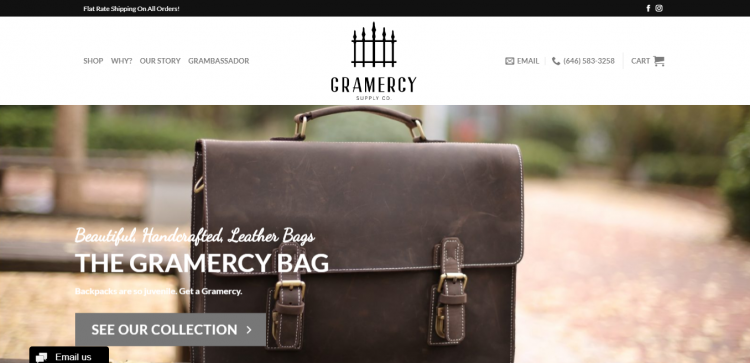 Gramercy Supply Co. specializes in keeping men's fashion up to New York's lofty standards through the sale of handcrafted, genuine full-grain leather bags.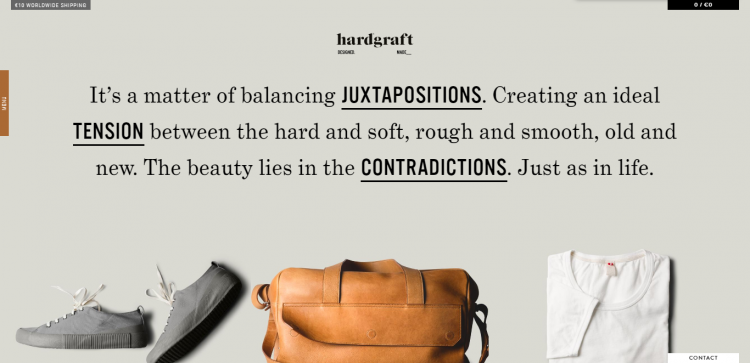 Hardgraft is a renowned lifestyle accessories brand that covers everything from tech cases, small leather goods, travel bags, casual footwear, headwear, and clothing.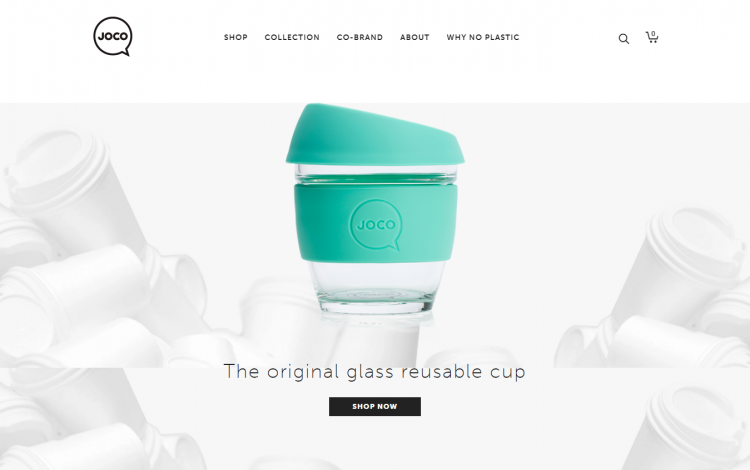 JOCO creates experience-enhancing and eco-innovative, reusable drinking vessels – the smartest choice for people and the planet.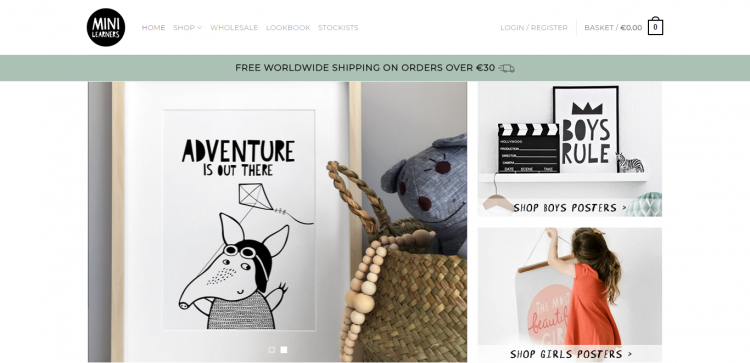 Mini Learners is a home and nursery decor brand created by Lithuanian-born designer Egle K. Here, you will find gorgeous Illustrations for your children's nursery room.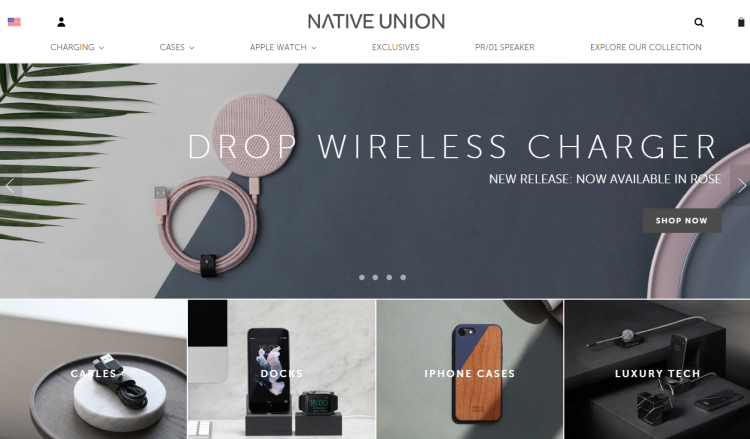 Native Union has something they value when it comes to their business and effective websites; user experience, innovation and attention to detail. They deliver unique and useful accessories that will change how you live with tech.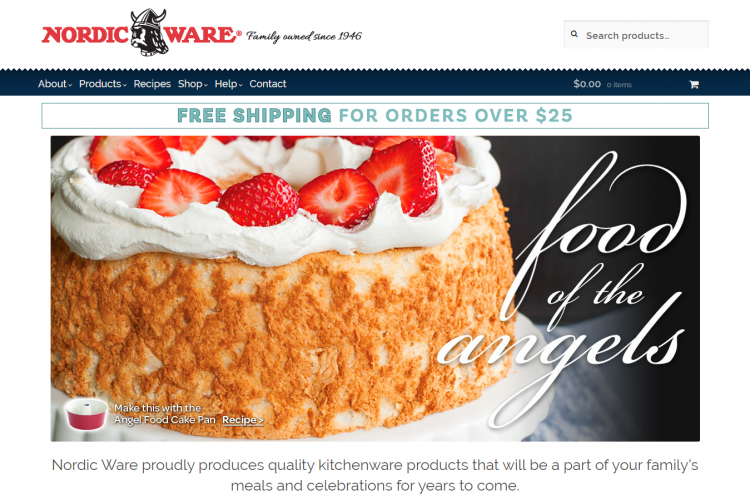 Nordic Ware has an eCommerce website that sells products from bakeware to outdoor cooking items. Their most famous item is the Bundt® pan. It can be found in over 70 million households around the world.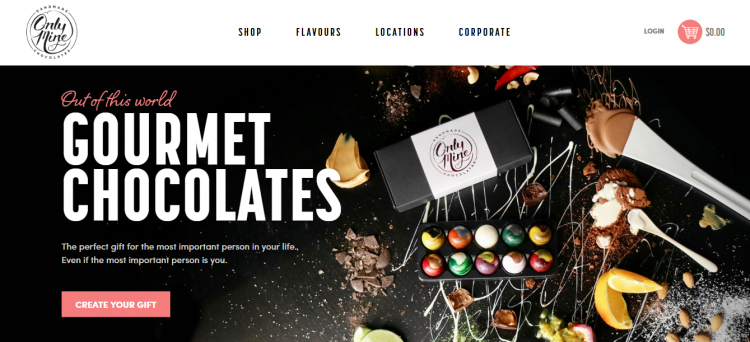 Only Mine are hand-crafted chocolates. eCommerce websites like this make it easier for users to send products to their loved ones or straight to their houses without leaving their seats!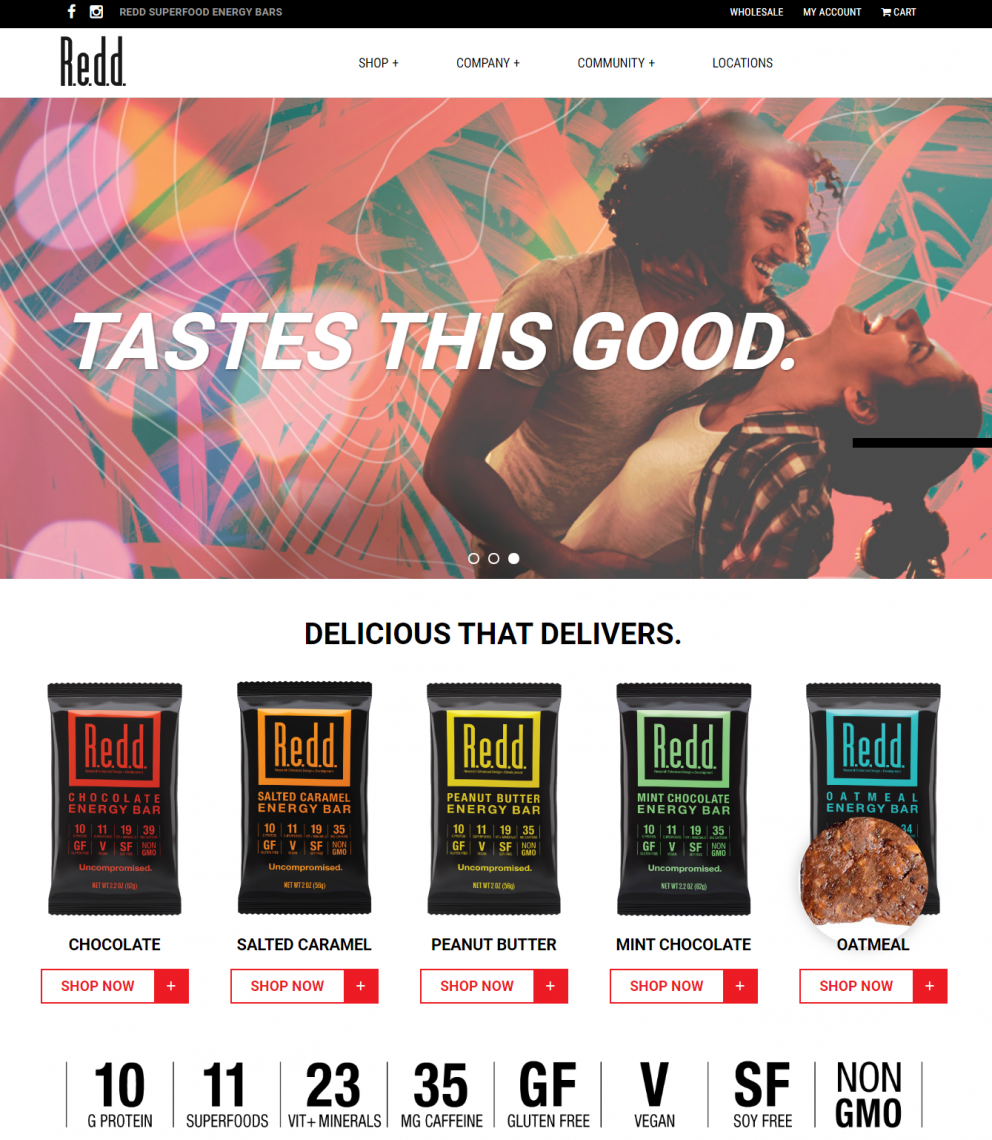 R.e.d.d.'s products are superfood energy bars that they have started from their home. This is one great example of eCommerce website inspiration. Their best website's feature that's a great inspiration is surprising; try hovering your mouse over their products on their very first page and see what's inside each bar!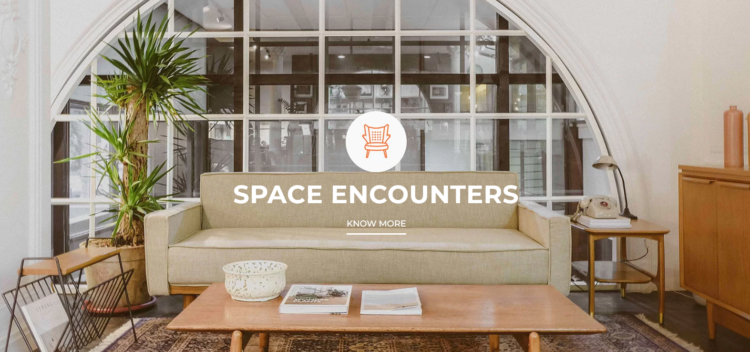 Space Encounters was established in 2009 and is a furniture store in the Philippines that specializes in mid-century modern design. You can find unique vintage furniture items and accessories in their store, and they also offer custom-made mid-century modern furniture. If you've got a knack for these kinds of pieces, then they're a great choice for that.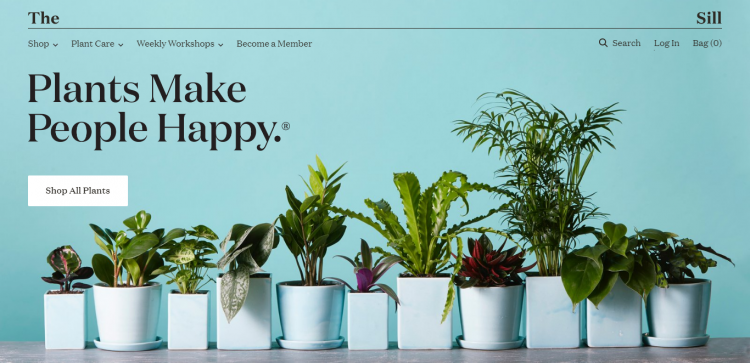 The Sill ships healthy potted plants right to your doorstep. Each plant comes with simple care instructions, a money back guarantee, and direct access to our plant experts to answer questions. Everything that you need to know about their products are right on their website!
Established in the year 1997, Urban Concepts has continuously been providing luxurious furniture that is innovative, modern, durable, and yet affordable. They have a wide variety of furniture selection that ranges from sofa sets, dining sets, wardrobe cabinets, bed frames, storage racks, tables, recliners, and shoe closets.
Keep in mind in making it mobile-responsive as well, users nowadays shop more using their mobile! eCommerce websites help users to get to your business easily and hassle-free without leaving their homes.
Are you looking on inspirations? Talk to us and let us help you with our web design and development services!