When it comes to finding an effective e-Commerce website, some of us may have two choices in mind, WooCommerce vs Shopify? There may be a lot of options out there, but these are two of the most popular e-commerce sites on the web. You might be starting a small business or creating an e-commerce site for your existing one.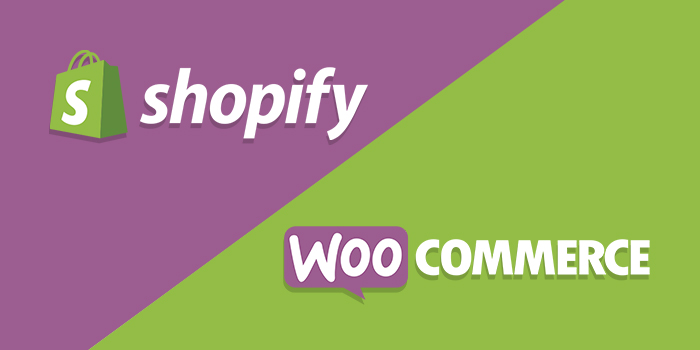 Let's first differentiate WooCommerce and Shopify in general. WooCommerce is an open source e-commerce plugin for WordPress.org, an Open Source that you can download and install on your own server. Don't be confused with WordPress.com, which is a controlled environment that takes care of all the hosting for you. Meanwhile, Shopify is an online tool or service. WordPress powers 30.9% of the internet, while Shopify powers hundreds to thousands of businesses on the web.
Now here are some reasons why WooCommerce is better than Shopify.
1. Design
Shopify comes with 54 different store templates and only 10 are free. They have more themes on their Shopify Theme Store, but these prices could go up to $180 (PHP9,000). Some Shopify users complain that their theme is similar to other websites therefore customization is encouraged, yet you still have limited resources when customizing.
Compared to WooCommerce, the world is your oyster! You can have it customized in any way that you'd like. Its design is left to your current WordPress theme since it is a plugin for WordPress. This has serious advantage over Shopify when it comes to design.
2. Data Ownership
With WooCommerce, you own everything when it comes to your website, especially your data. You can dig your database and even look through your raw data. In Shopify, they don't give you access to all of your data, though a live copy is available on Shopify's servers. Still, you never have fully control of your data on Shopify.
3. Products to Sell
Some products are banned from Shopify since they are a hosted solution. You're at the middle of Shopify's decision-making team when posting your product, therefore, everything can't be sold on Shopify. With WooCommerce, there are no limits when it comes to your product count and your products itself. Your products need no approval of anyone else.
4. Price
Prices are usually the most important consideration for e-commerce website owners. They need to evaluate what they need to spend and it it's going to be worth in the long run.
For Shopify, it costs $54 (PHP2,700) a month or $648 (PHP32,400) for a year. They also charge 1.0% from your store's transaction fees. While with WooCommerce, it will cost you $5-$10 (PHP250-PHP500) a month or $60-$120 (PHP3,000-6,000) a year. Since WooCommerce and WordPress are free, you're only paying for the domain and web hosting. WooCommerce does not charge you a percentage fee for your transactions which is a nice perk when it comes to your business.
5. SEO Optimization
Any website that wants to be on top must needs to have a strong SEO. WooCommerce is a plugin for WordPress, and WordPress is the number one choice of platform by most users when it comes to blogging which is a great advantage for SEO. In Shopify, you are able to blog too, but there are some users that prefer using WordPress for their blog. With WooCommerce, you don't need to have two systems to blog competitively!
Setting up your e-commerce website can be easy today. It still depends on the person what they prefer between the two, but these are the top points that you have to keep in mind to achieve great results.
Shopify is beginner friendly but not flexible, while WooCommerce is flexible but not beginner friendly, unless you are willing to learn and enjoy using WordPress, its plugins and support.
Still thinking about building your own e-commerce store? Contact us today for we can help you!