Marketing your business in this busy online world can be a difficult task, especially when one person is left to do all the tasks of reaching out to target customers on different platforms. For you to see results, you would need to take time, utilize resources, and consistently make an effort to market your business. Oftentimes, to have effective social media marketing, many businesses and organizations seek the help of digital marketing experts to do the work. These experts can develop effective marketing campaigns that will help drive more traffic to the business. 
However, for small businesses who are still in the process of establishing their customer base and brand, resources may be a bit tight, which is why they look for other alternatives that can ease the task of content creation and promotion in a pocket-friendly manner. Thankfully, there are tools such as apps that can help finish the task and make it look like a professional's work.
Why is social media marketing important for businesses?
In DataReportal's global stat shot report, as of July 2021, there are already a total of 4.48 billion active social media users, equating to almost 57 percent of the world's total population. Moreover, 93% of all marketers see social media marketing as a way to widen the exposure of their business. This means that social media has gotten a larger influence now than ever, making it a fine hub for reaching a wider audience for your business. With the use of social media marketing, you can communicate with your audience, increase brand awareness, promote your products and services, expand your business even with a small budget, and more. 
So without further ado, here are the top social media marketing apps you need for your business: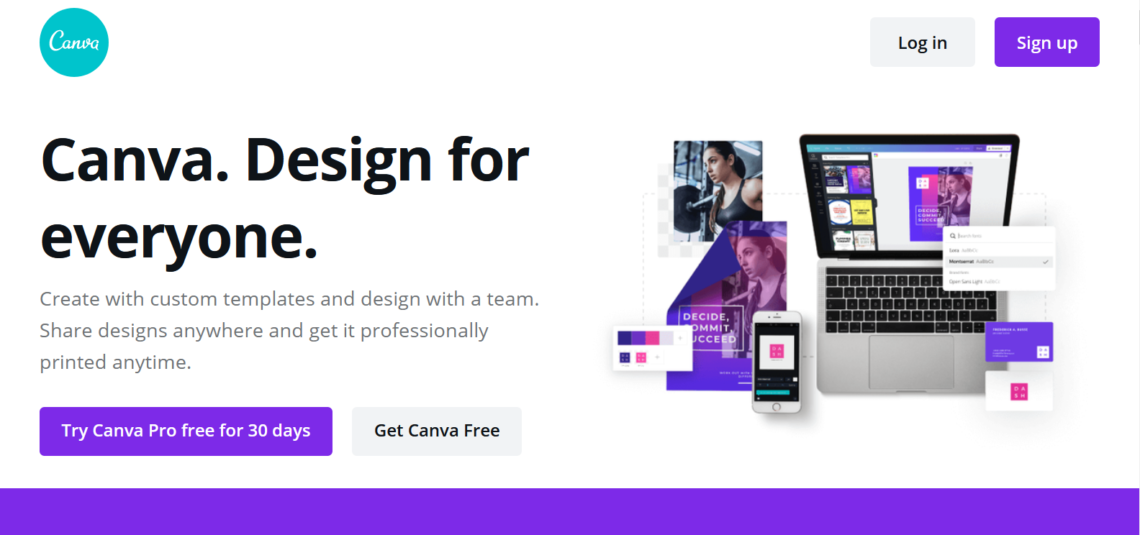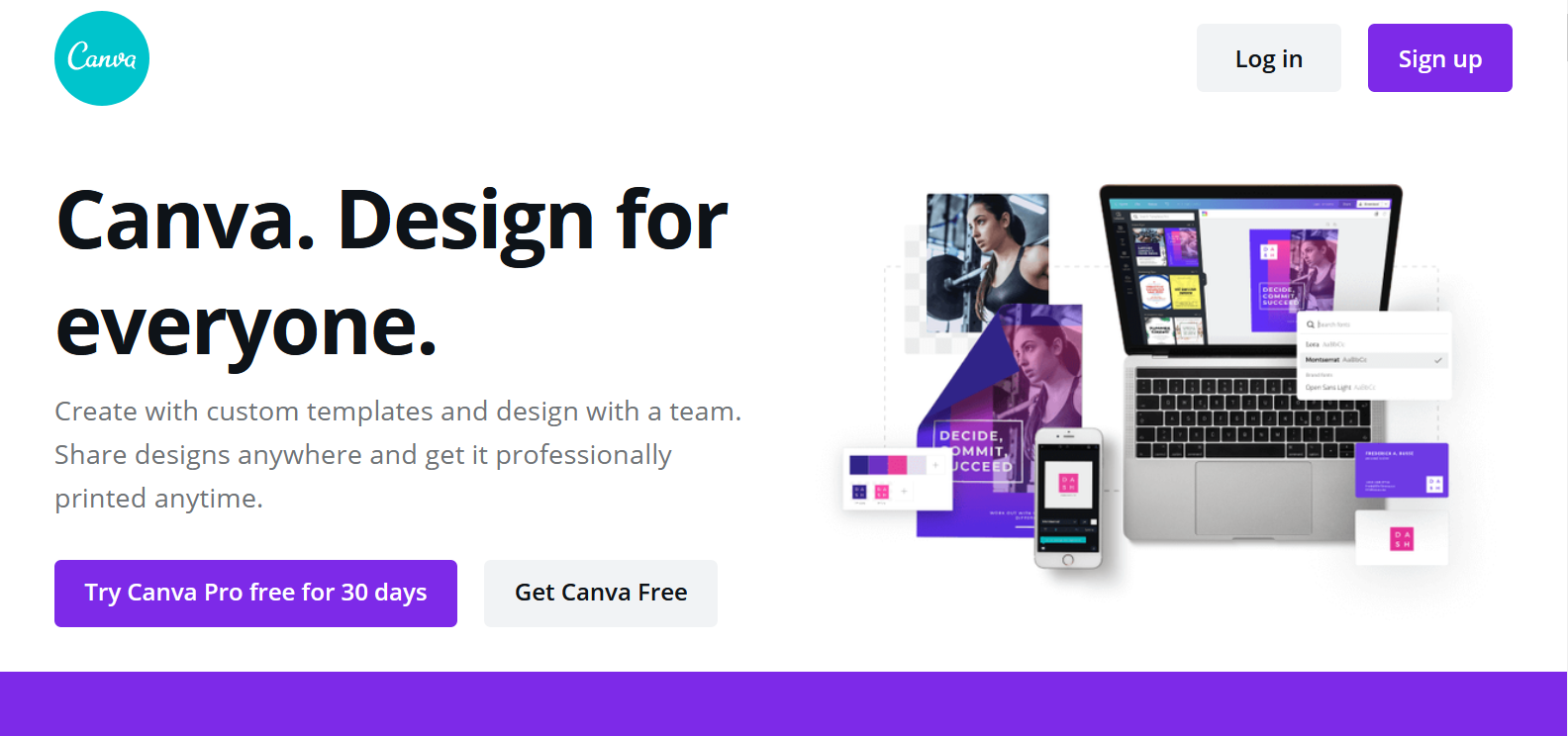 Whether you are a business owner or not, you have probably heard of Canva. Canva is a graphic design platform that is accessible on phones and tablets. Its drag and drop interface and a wide variety of features make it user-friendly because you can edit photos even without prior knowledge or experience in photo editing. It is often used for creating Instagram posts, stories, and highlights, Facebook posts, and covers, business cards, invitations, Youtube thumbnails, and more.
The good thing about Canva is that it is free. But to get access to premium content and tools, you can opt for an upgrade to Canva Pro or Canva Enterprise.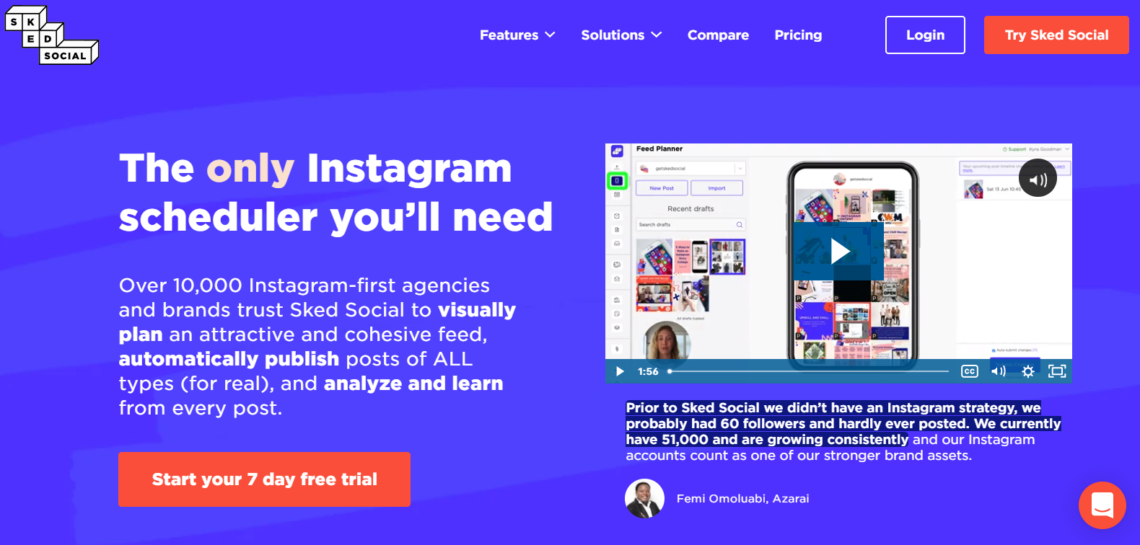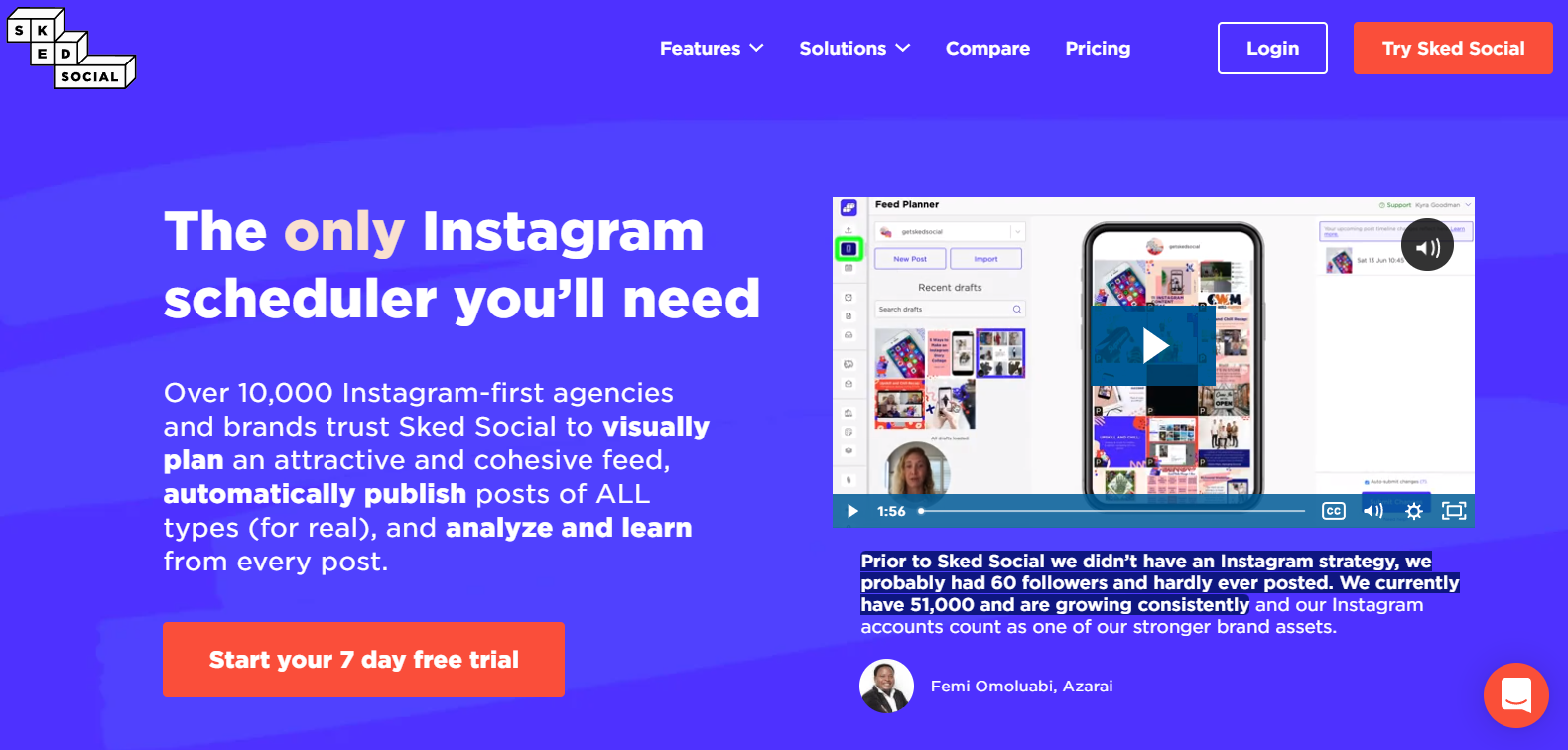 Sked Social is an all-in-one social media marketing app that lets you plan and schedule content and have them automatically posted across different social media platforms. Its primary focus is Instagram, which makes it a trusted social media marketing solution by several brands and agencies who manage their campaign mostly on Instagram. But it has also branched out to other social media platforms such as Facebook, Pinterest, and Twitter.
Sked Social doesn't have a free plan, although it does have a 7-day free trial for new users. After that, you can choose from the 3 paid plans that they offer to gain access to various features.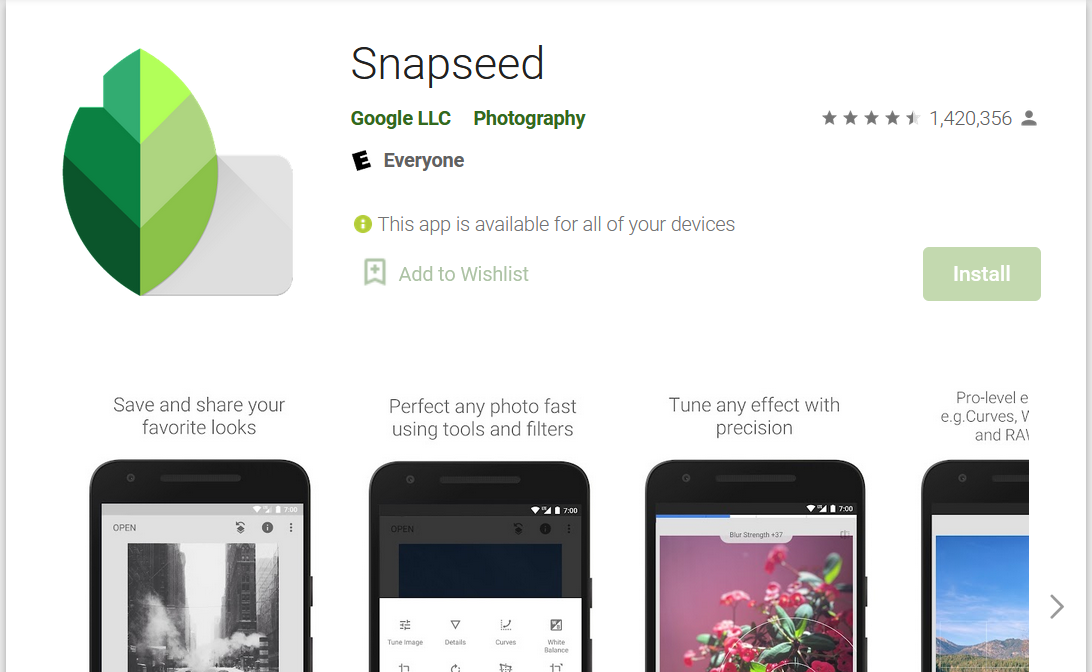 Snapseed is a photo-editing app that lets you refine and enhance the details and quality of the photos you post, which helps make your content visually appealing to your audience. You don't need to pay for anything, not even access to advanced features because Snapseed is free. It also works with both iOS and Android.
Facebook Business Suite helps you manage everything from engagement and posts to tracking statistics. It is convenient to use, especially if your business is mostly present on this platform because you can create posts and ads, as well as, schedule posts for both Facebook and Instagram. You can even view insights and know how much engagement your posts had and which type of content worked well for your audience.
On top of that, Facebook Business Suite is free! You only need to have a Facebook profile and a page for your business. The fees come when you decide to go for paid ads, which is also pocket-friendly if you run a small business because you will be the one to set your budget and determine who you want your ads to be shown to.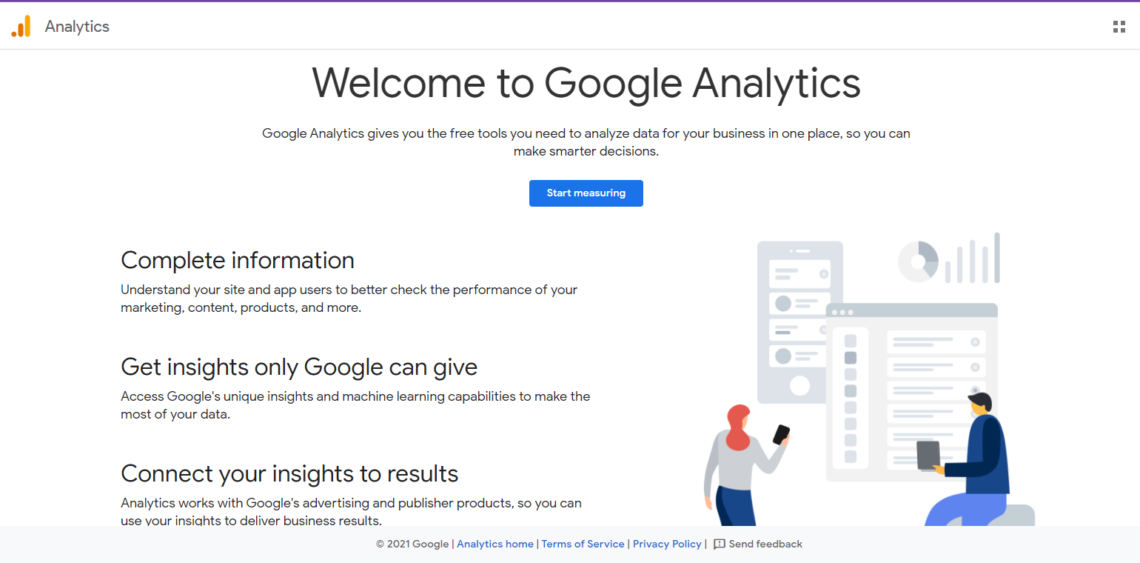 Your social media marketing strategy should involve driving traffic to your website. Tracking the key metrics of your website and other activities such as website visits, click-throughs, or how many visitors proceeded to take action are made easier when you use Google Analytics. It has a free and paid version. The free version, of course, wouldn't charge you monthly or annual fees. The premium or paid version, on the other hand, entails costs and has more features. However, it is also worth noting that if you don't need that many advanced features, there is no need to go for the premium version. Go for what you think your business needs and what fits your budget.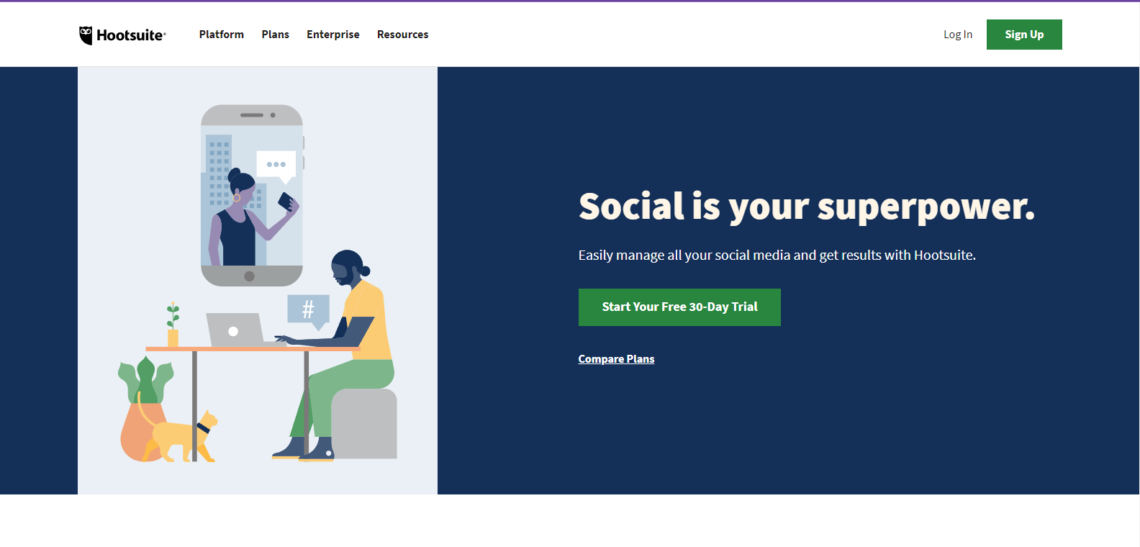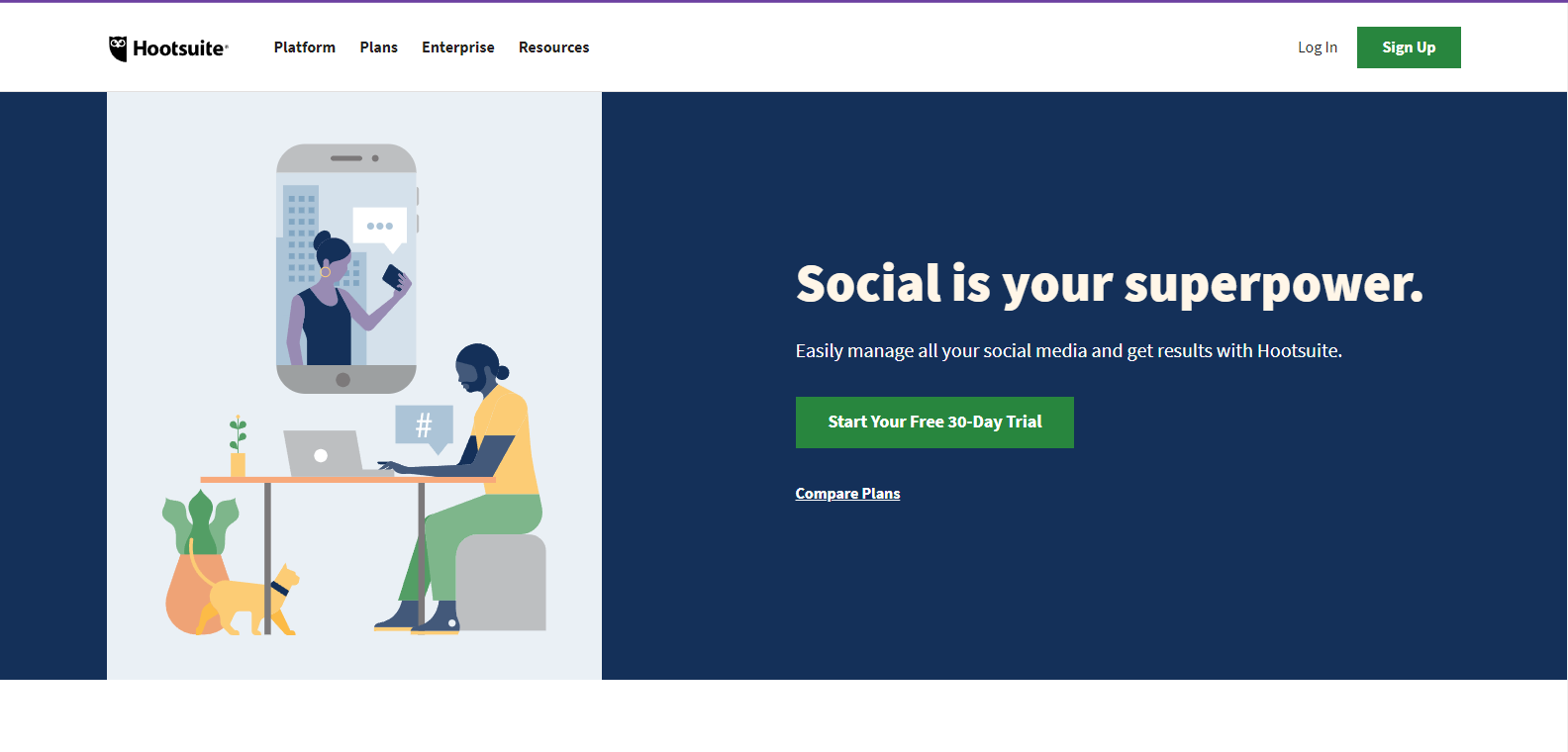 Hootsuite is a social media management app that you can use to create content, plan, schedule, publish, monitor posts, and connect with your customer base on Twitter, Facebook, Instagram, LinkedIn, and more. This app is helpful for every business in managing multiple social media accounts. It also has a free plan, which enables you to manage 3 social media accounts and schedule 30 posts. However, recently, Hootsuite announced that there will be changes in the free plan.
You can opt for the paid plans which are the Professional, Team, and Business plans that Hootsuite offers to gain access to more features. The analytics feature of Hootsuite also allows you to keep track of your social media progress to know if your social media marketing strategy is working.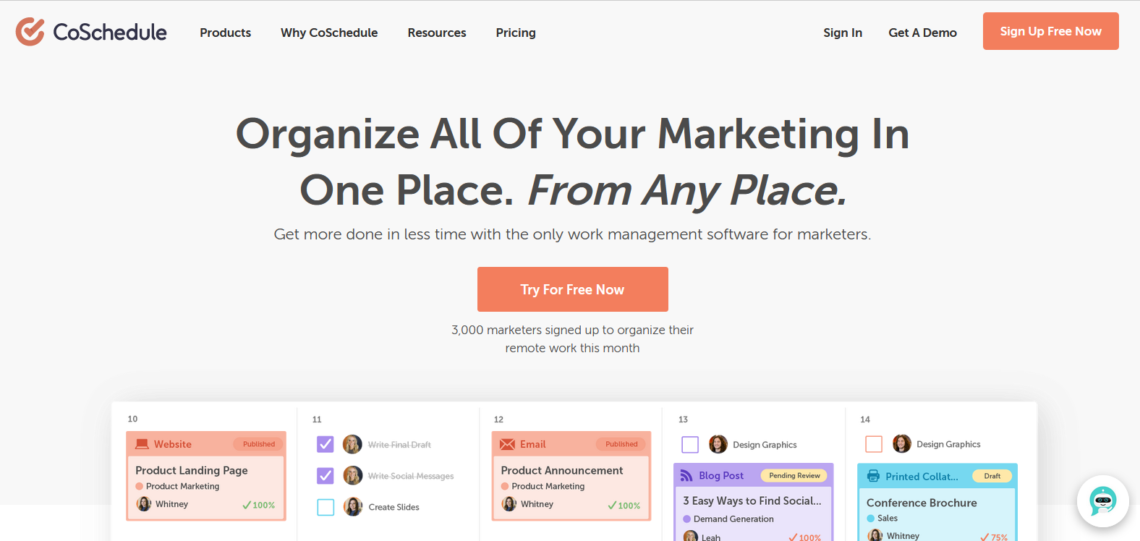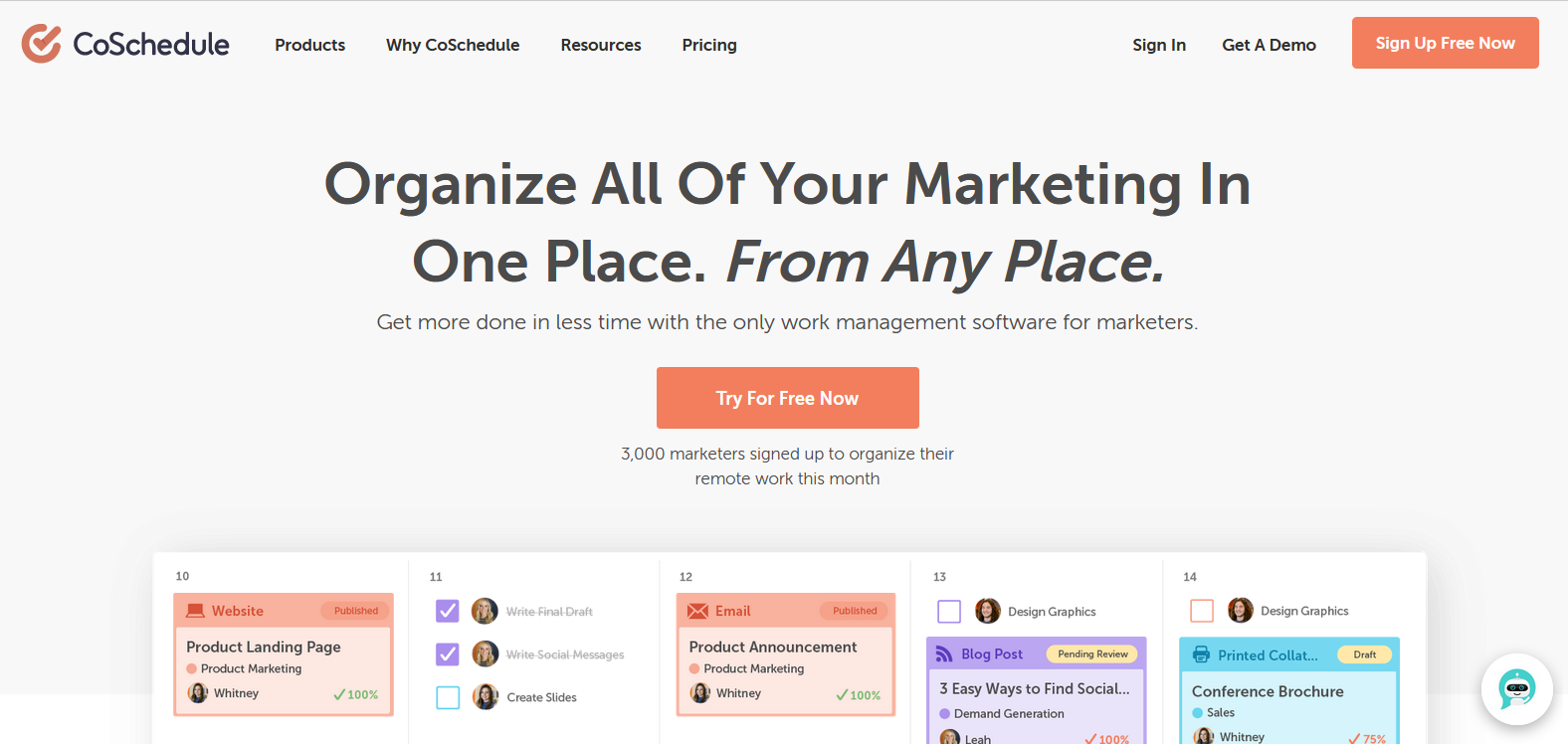 It can be difficult to juggle all the content you need to post on different platforms at once. This is why social media management apps or tools are your allies when it comes to keeping your posts and engagements in order. CoSchedule is a marketing calendar app that you can use to manage your blog and social media posts, email marketing, and more, as well as draft tasks, organize to-do lists, and keep track of your analytics.
With its versatility in terms of functionality, CoSchedule is a handy app that will enable you to save time and spare you from the stress and tension of trying to update all your social media accounts. You get more things done with less time. CoSchedule does not have a free plan, but it does have a 14-day free trial. Beyond the free trial, you would need to pay if you want to continue and gain better access to its features.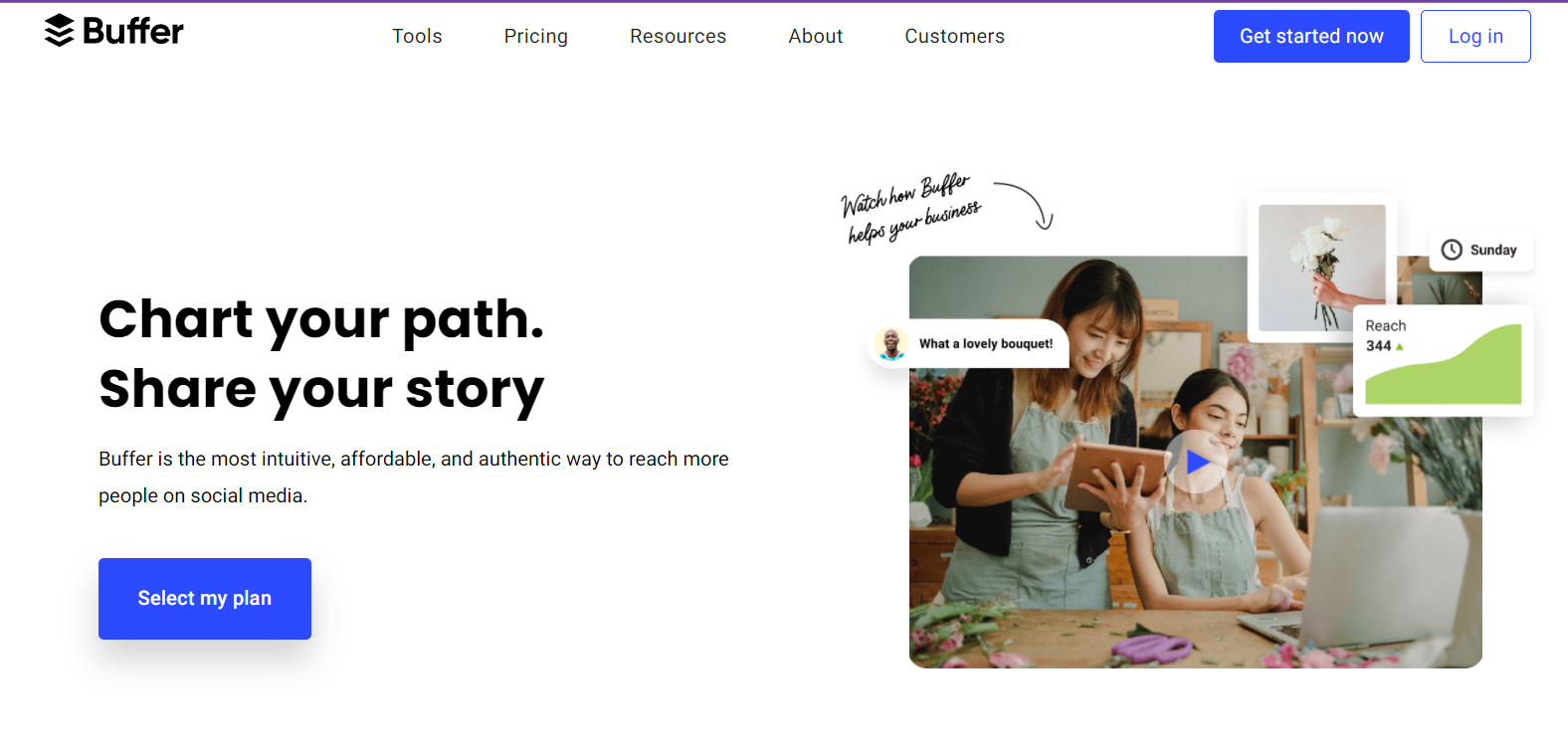 Buffer is a scheduling app that allows you to draft and schedule your posts on multiple social media platforms such as Facebook, Twitter, Instagram, LinkedIn, and Pinterest. It is also well-known for its feature that enables you to post the same photo, but with different captions, catering to the audience of a specific platform. Buffer also has analytics features that highlight valuable metrics, such as the number of click-throughs and reach of your posts. This will help you analyze which strategy works and which one doesn't, giving you time to re-evaluate the content you post and create something more engaging for your audience.
Buffer has free and paid plans. The free account allows 1 user to manage 3 social media accounts and schedule 10 posts. But just like other social media marketing apps, to gain access to premium features, you will need to upgrade to a paid plan. The kind of paid plan you will choose will also depend on the needs of your business as well as your budget.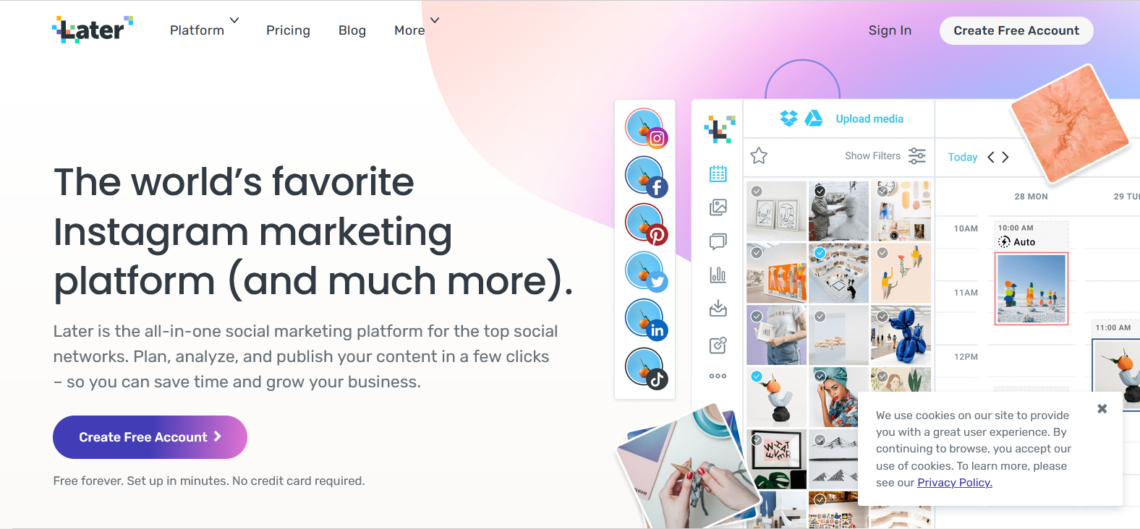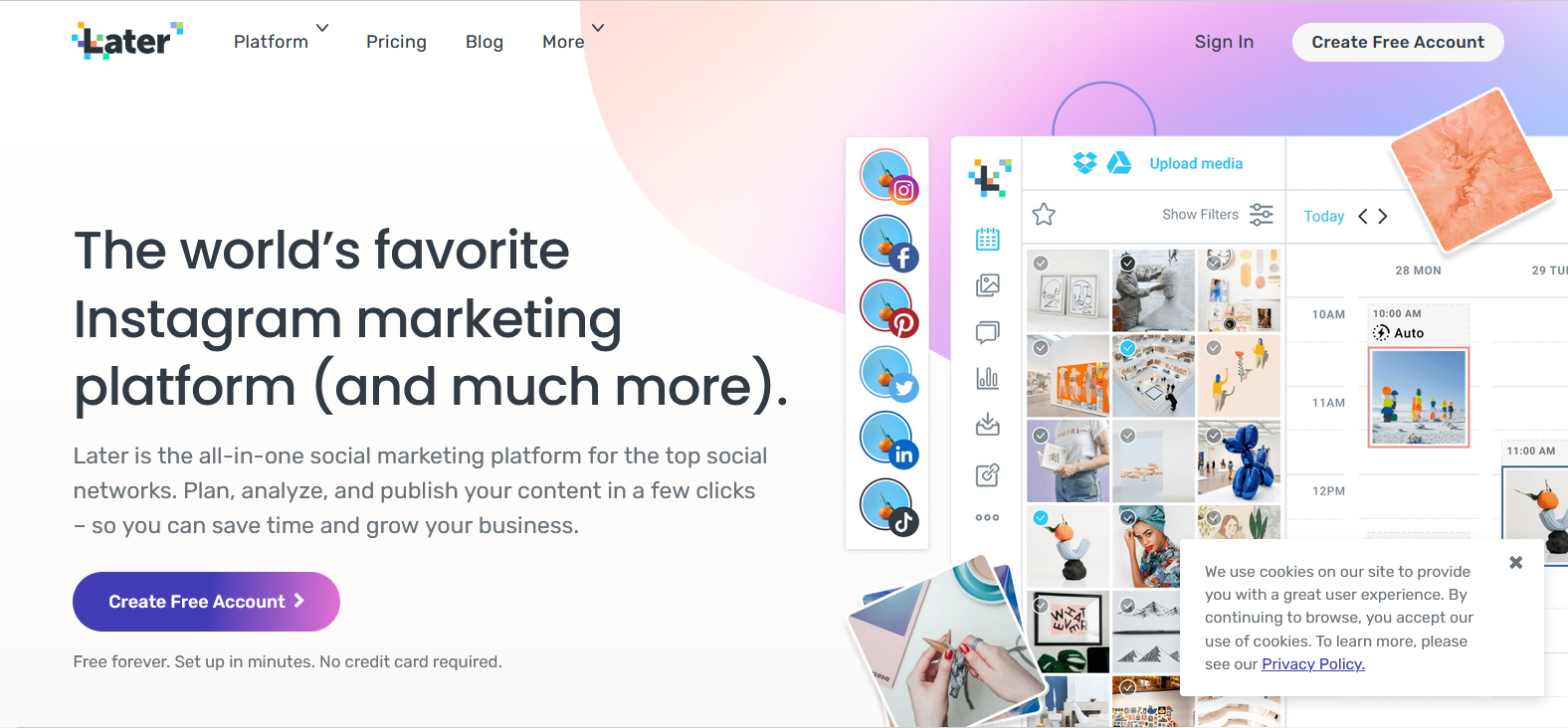 Later is a social media management app that lets you schedule the photos you will post. Unlike the usual posting format, it focuses on the visuals by requiring you to upload an image before placing the texts. You can use this app to post on Instagram, Facebook, Pinterest, and Twitter. It initially focused only on Instagram but eventually branched out to other social media platforms. Later has a free plan and offers 5 kinds of paid plans.
If you're looking for someone to help you with the social media marketing of your business, contact us today, and we'll be glad to help you!