Should you build a website or a mobile app? Usually, mobile apps are being done after a website but there are others that would prefer the one rather the other. It's like choosing if you are going to take the freeway or toll road. Building a website or mobile app could take you from weeks to months as it involves graphic design and ideas or goals to think about on what you want your website to reach.
Website or Mobile Application
Both website and mobile app has almost the same features and there are advantages in using one another. In this article, we will be tackling about the benefits of both website and mobile applications for you to be able to choose what's appropriate for your business.
Benefits of Having A Website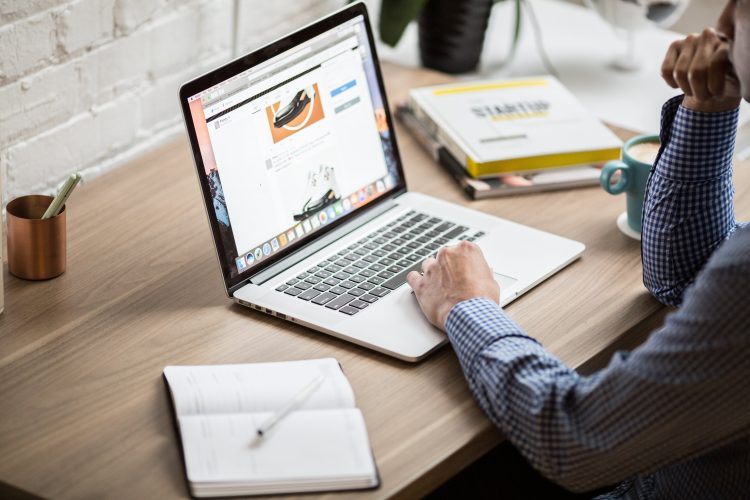 Having a website is said to be better if your goal involves public relations or marketing. Websites are more accessible and more affordable. A little less complicated than using a mobile application.
1. Easy to Maintain.
It is easier to maintain a website. You don't' really have those coding skills, lucky if you have if but if not, there are no worries as there as a great number of design tools available as you build your website.
2. Accessible.
Websites can be easily accessed everywhere. From your phone's browser to your desktop computer, once your website is up on the web, anyone that has a connection to the internet can freely view your website. It can also easily be seen at search engines.

3. Fast Prototyping
WordPress, Joomla and Pelican are some of the tools that can help you put up your website quick and same as accessibility, and again, once your website it us, it can be viewed by anyone who's connected to the internet.
4. Less Complex
Compared to mobile application, with websites, you won't be dealing with compatibility. In mobile applications, OS knowledge is required knowing that your mobile app should be accessible to any kind of Operating System.
5. Easy to Navigate
In creating your website, it is much easier to navigate your website and all your options are there. You have enough sources and can easily build a strong website directly.
Benefits of Having A Mobile Application
Mobile applications make things convenient for users. They are being utilized by several large companies such as Facebook, Google, YouTube, Twitter for better viewing experience when you are on the go. It is easier to navigate as you have all of the options on the mobile app. In just one download and a few steps, you will be able to book yourself a ride, order some food or even buy stuff online. Here are some benefits of having a mobile application.
1. Functionality
Most mobile applications use our phone's hardware functions such as our camera, sensor, GPS, microphone and other mobile components. Compared to uploading photos in your websites, you have to connect your device to transfer photos but when using your mobile, you can quickly upload your photos through your own right away.
2. Offline Use
Some mobile applications can be used offline. They are installed on a mobile device and they can keep providing you access to its content and features even without being connected to the internet. Compared to websites, most of it needs internet connectivity in order for the content to be seen. With most mobile applications nowadays, you just have to download what you need in your mobile app and you will be able to watch, listen or read what you've download.

3. Different Services
There are several mobile applications that offer different services in just one touch on your phone. It can be from food deliveries to picking a ride that you can access anywhere you are. Some applications can even work offline. A lot of mobile applications offer so much services where almost everything that you need can already be seen on your phone.
4. Personalized Use
This aims the individual users. That is what mobile applications do the most as they require users to sign up first before using their application. Today, it became more personalize as there are several mobile applications that can track your steps and even your heart rate too.
5. Convenience
It's like summing up all of the benefits of having a mobile application. Users have everything they need on their phone and if your mobile app is one that they use the most, it's a way of minimizing things that could be complicated for them.
Websites and mobile applications has their own advantages and disadvantages, but that depends on what type of business you are setting up. If you plan on covering a broader audience with no hassle, you can choose a responsive website. If you plan to be more interactive, you can opt for mobile application.
Still unsure what to develop between the two? Contact us and we will help you bring your ideas to life!